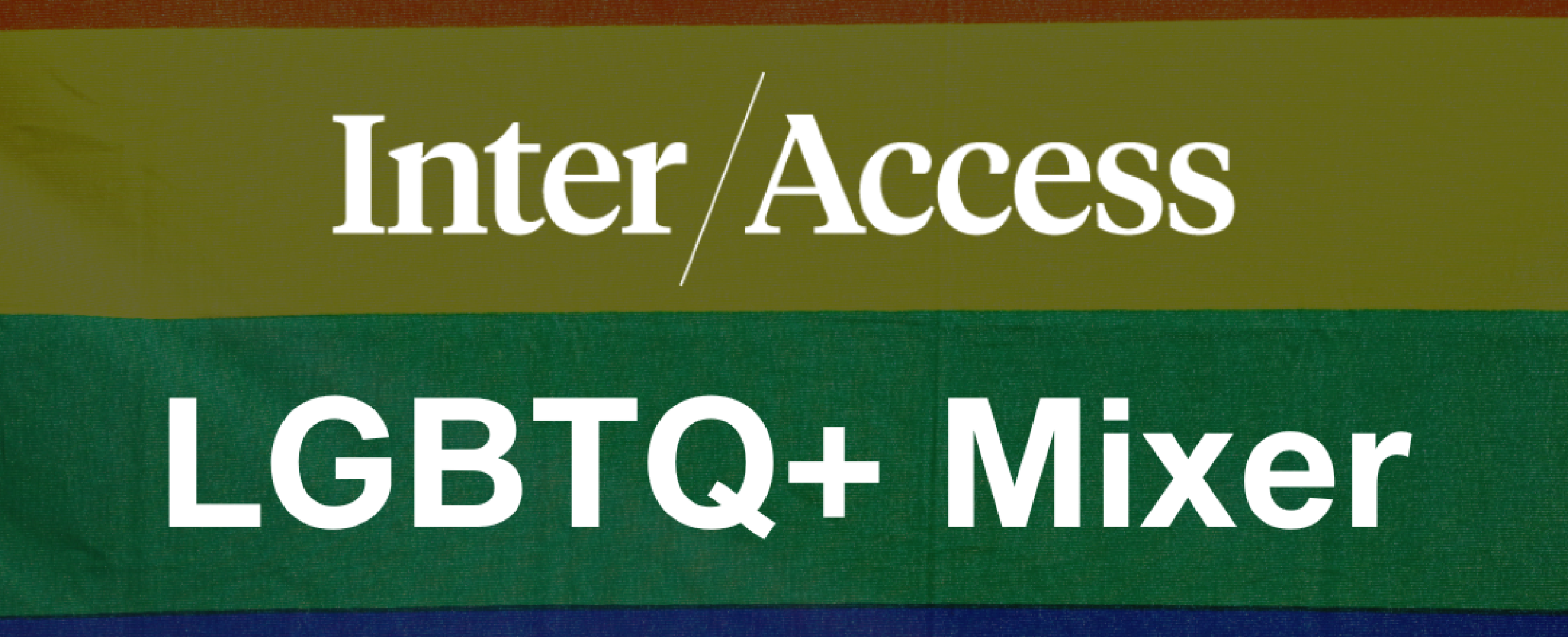 InterAccess Fall LGBTQ+ Mixer
Thursday, December 7 | 6-9pm (NEW DATE)
In-person at InterAccess
FREE (register here)
Calling all members of our community who identify as LGBTQ+! As a new addition to our seasonal programming, InterAccess will be hosting a community LGBTQ+ Mixer in our studio space once per season. Come out for refreshments, networking, an artist talk by our lead Aljumaine Gayle, and to socialize with our community! This event is a space for LGBTQ+ members of our community to gather and learn about the work they're creating in our community and beyond.
ABOUT THE LEAD
Aljumaine Gayle is a dynamic, queer artist and creative leader based in Toronto. With expertise in visual design, user experience, and engineering, Aljumaine bridges the gap between these disciplines to create innovative, experiential, handcoded web experiences, branding, sound design, AR/VR development, interactive installations, data visualization, and hardware prototyping. As a leader of creative teams and manager of large-scale projects, Aljumaine specializes in bringing projects to life with their keen eye for detail and passion for design. An active researcher with the Technoscience Research Unit at the University of Toronto, Aljumaine holds a design degree from OCADU's Digital Futures. When not working, Aljumaine produces experimental electronic music, soundscapes, and short films, with their art practice being rooted in Afrofuturism to subvert systems of oppression with respect to blackness.
ACCESSIBILITY INFORMATION
There are several steps up to the main entrance of InterAccess. Our main entrance has an automatic door. Once inside, all facilities are on the same level and our bathroom is fully accessible.