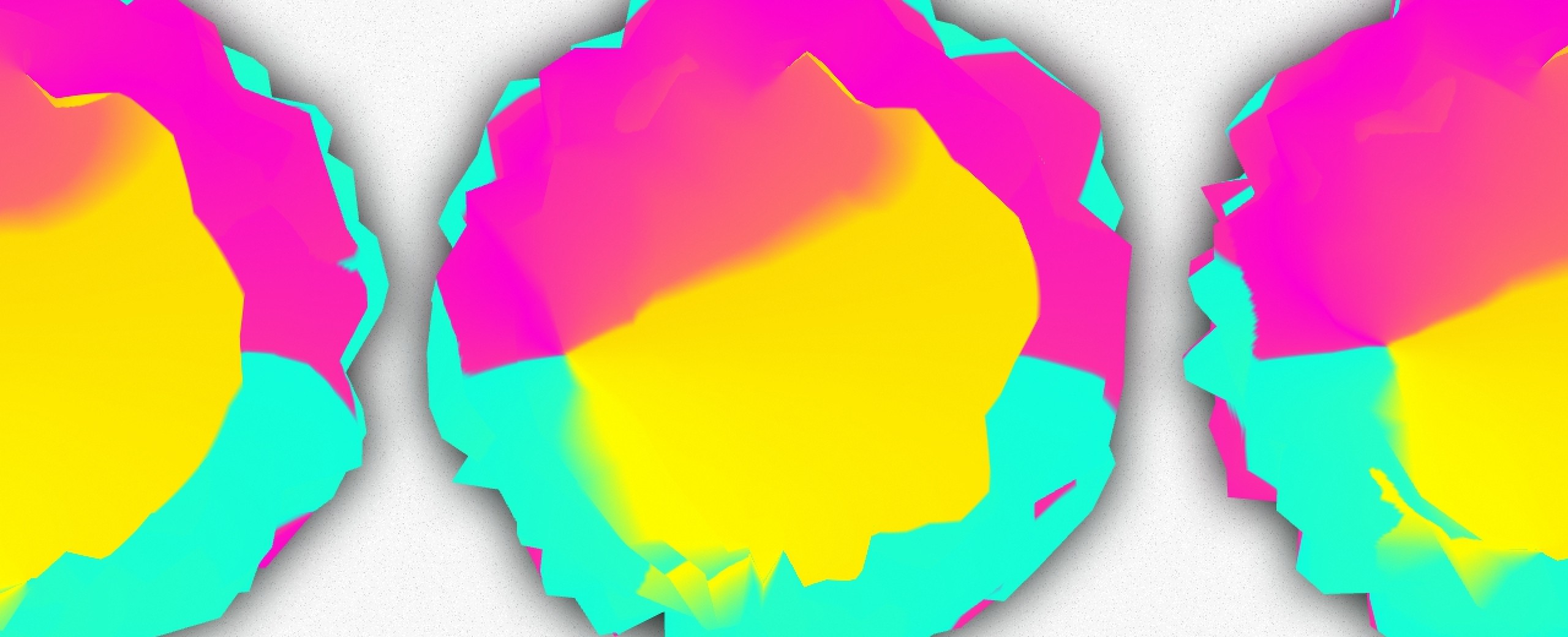 OPEN HDMI: Plug+Play x ponyHAUS
April 29th, 7 – 10PM | InterAccess Gallery
After hours, InterAccess and ponyHAUS invite visual artists interested in live performance and audio-reactive visuals to plug into the immersive projection system in an open deck style. The show is open to audiences looking to enjoy the sights and sounds; artists of all skill levels are welcome.
This event is presented in support of the IA 360° launch, co-presented with ponyHAUS, Toronto's DIY hybrid A/V showcase, and featuring a DJ set of eclectic selections by co-host Bodywaltz.
Performance slots are 20 minutes long, inclusive of set-up time at the start. The music of each hour features a distinct genre; artists are invited to self-select which hour best aligns with their visual work.
7-8PM: Ambient jazz exploration [CURRENTLY FULL]
8-9PM: House/techno/bass bounce [CURRENTLY FULL]
9-10PM: High-tempo footwork/jungle workout
Artists are asked to arrive with their own computer or laptop. The projection system is accessible through screen-mirroring (details explained after sign-up). The gallery will have a table, chair, and power source available for performers. Upon sign-up, the Programming Manager will reach out to confirm any additional technical requirements or requests.
Reach out to the Programming Manager (art@interaccess.org) to sign-up for a timeslot with the following information. This event is designed to platform IA 360°'s capability to support live rendered visuals, and therefore artists working in live-rendered software will be prioritized; first come, first served.
EMAIL SUBJECT: IA 360°: OPEN HDMI Sign-Up | <ARTIST NAME>
Example or description of visual work

Desired software
If work will be rendered live or a pre-rendered recording

Hardware specifications of computer (OS, model)

Preferred musical genre (listed above by the hour, multiple choices welcome!)

Any additional requests/questions
Feel free to email the Programming Manager (art@interaccess.org) with any additional questions in advance of sign-up.
This event will be held at InterAccess's gallery (950 Dupont Street) and is free to attend, no tickets required.
Non-alcoholic drinks, water, and seating in the gallery will be available.
The InterAccess gallery has five steps from the sidewalk up to the main entrance with automatic doors. Once inside all facilities are on the same level with an accessible single-user washroom inside.
InterAccess is available by TTC from the 161, 26, and 63 bus lines, or by a 15-20 minute walk from Ossington Station. Street parking is available nearby.