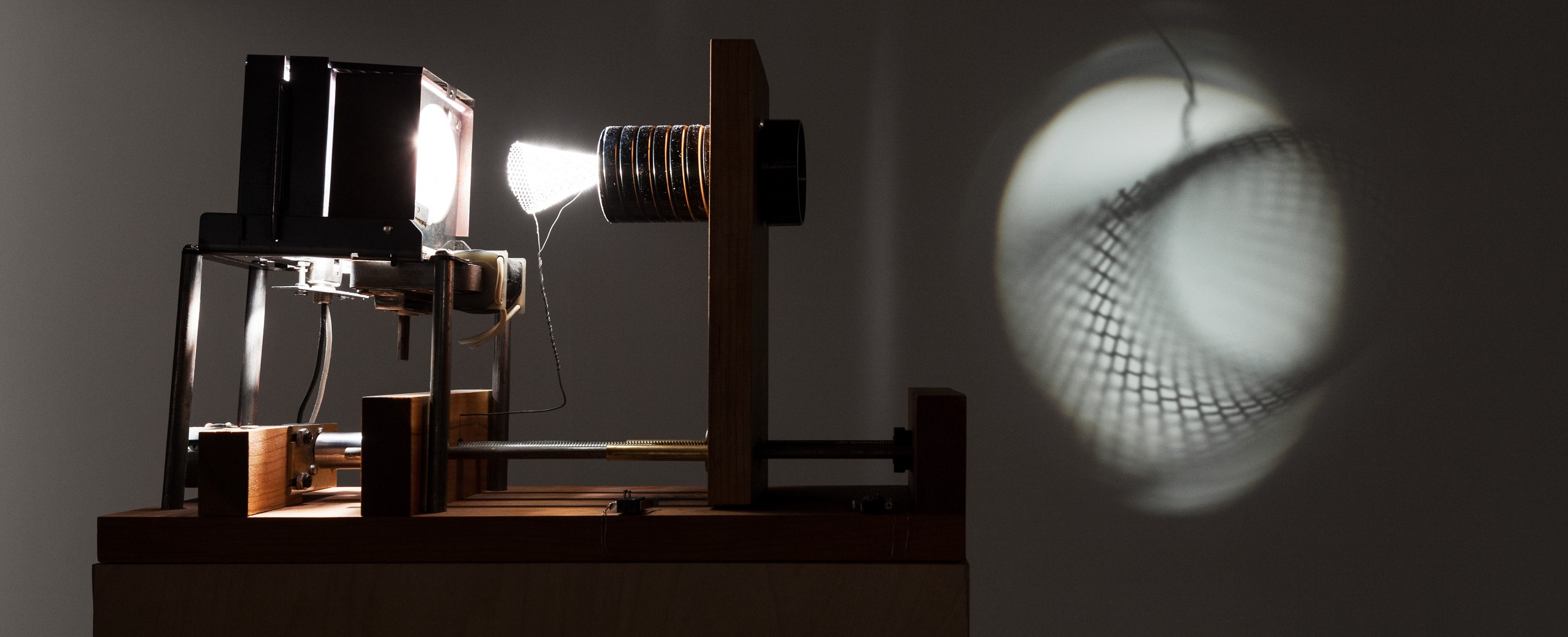 Beyond a Shadow of a Form
Layne Hinton presents a new iteration of her OCADU Integrated Media thesis exhibition, Beyond a Shadow of a Form at InterAccess. The film, slide and print based exhibition involves jury-rigged film projectors, mesh scrims, prints and sculptural elements created by Hinton, winner of the InterAccess Media Arts Prize in 2013.
Hinton's work explores notions of light and shadow and their associations with presence and materiality. Does a shadow indicate an absence or a lack? A void filled with nothingness? Or is it the opposite, rooted in materiality? Is the shadow a double, a copy, or can it exist as its own entity? For her solo exhibition, the artist combines elements of cinema, sculpture and installation to project complex shadows of three-dimensional forms that affirm their own material qualities.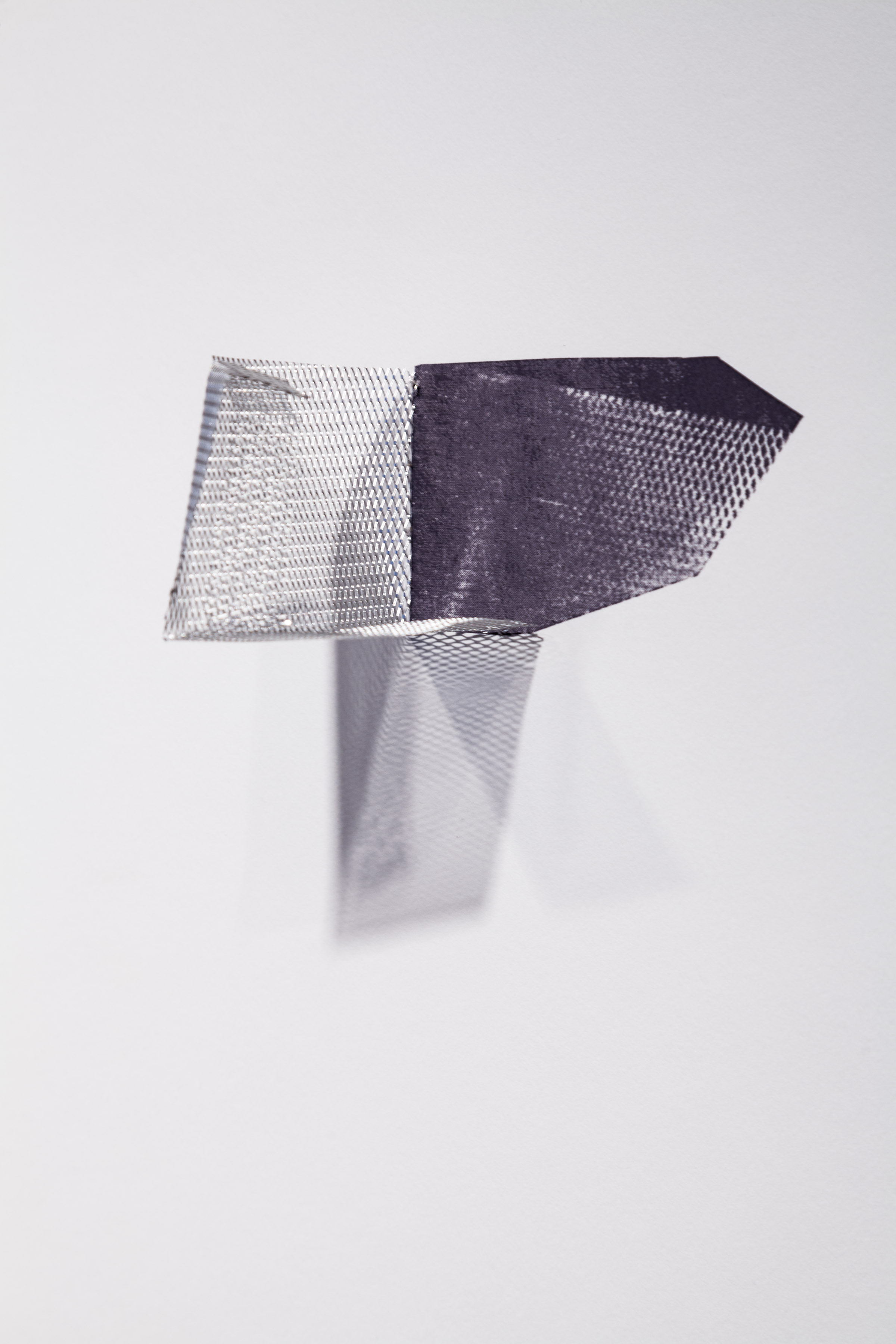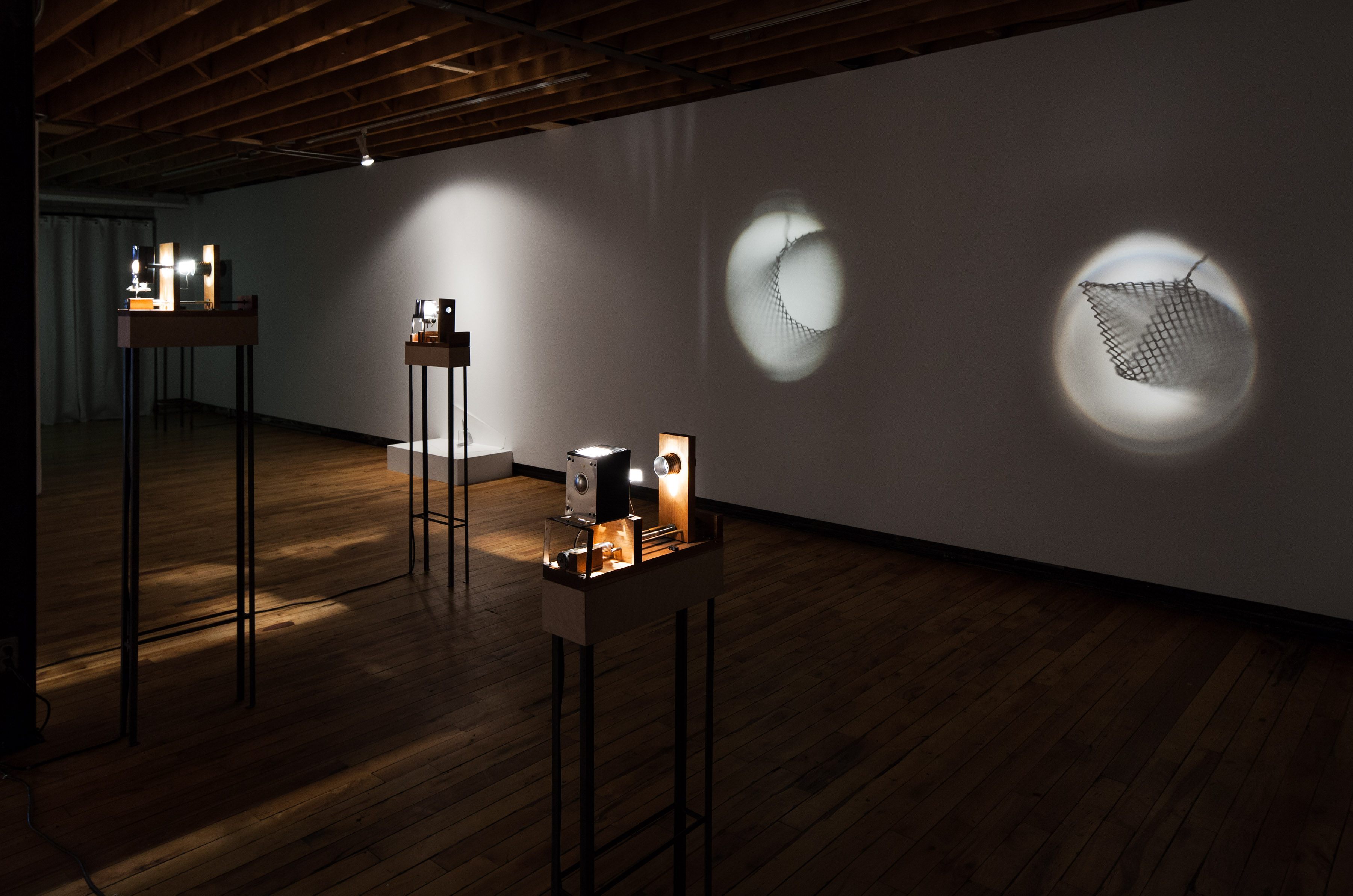 Please join us on the 10th of January for the opening reception beginning at 7pm.
The InterAccess Media Arts Prize is awarded to a graduating student of the Integrated Media program at OCADU. The prize was first awarded in 1990.
Layne Hinton is an artist based in Toronto. She holds a BFA in Integrated Media from OCADU with a minor in printmaking and received awards including the InterAccess Prize and the OCADU Printmaking Award. Her work has been shown at the Art Gallery of Ontario, YYZ Artist's Outlet and L'Ecole des Beaux Arts Paris and Hermitage Museum, St. Petersburg (Russia). Hinton is also the co-curator for the Art Spin collective.
Photography by Robin Hamill, 2014