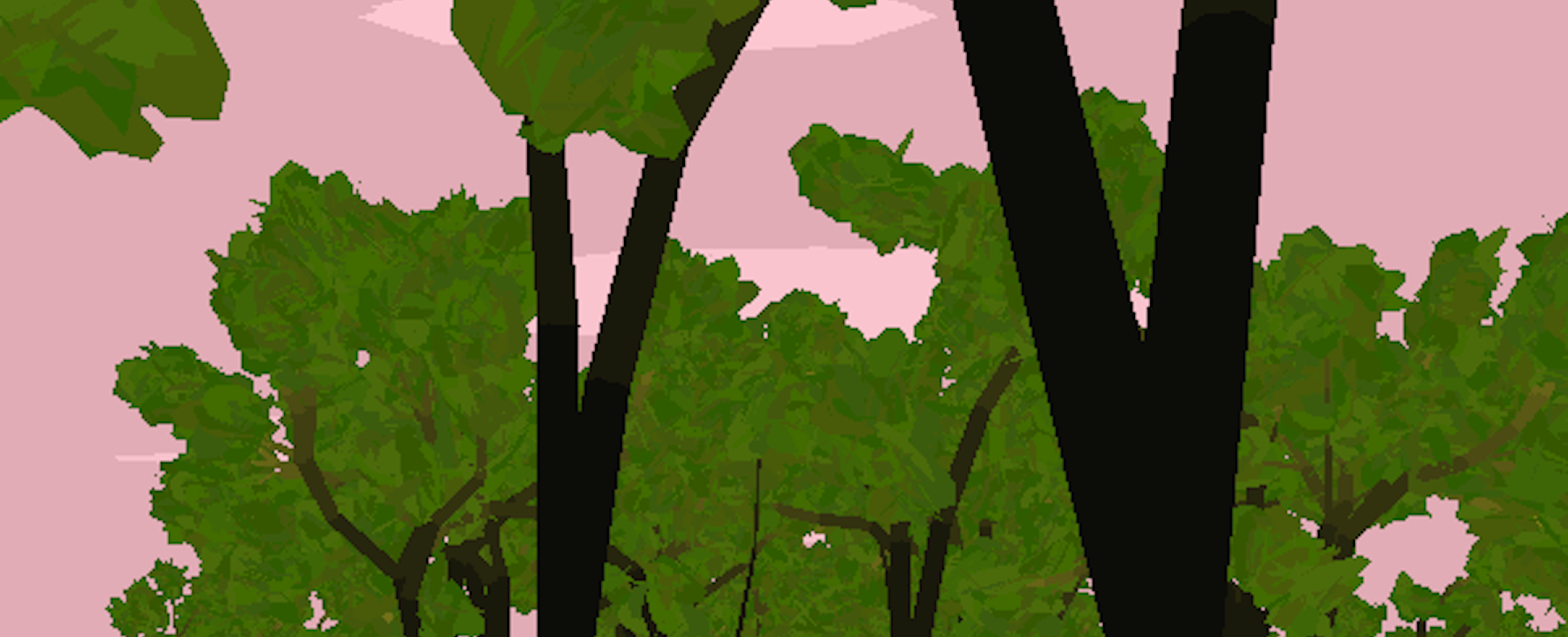 InterAccess (front window)
July 11-14, 2019
8PM-8AM
FREE

View a dual-channel GIF screening of Sarah Imrisek's series Bot in the Woods in InterAccess's front window each night of Vector Festival.

About the Artist

Sarah Imrisek is a game developer, botALLY and emerging digital artist in Toronto. Her work explores dialogue with the unconscious and love for the natural world, playing with randomness and chaotic functions to create experiences that elude perfect control and stimulate imagination and wonder. Imrisek is most likely to be found exploring the ravines or photographing back-alley graffiti when not at her computer.
Image: Sarah Imrisek, Bot in the Woods. Image courtesy of the artist.