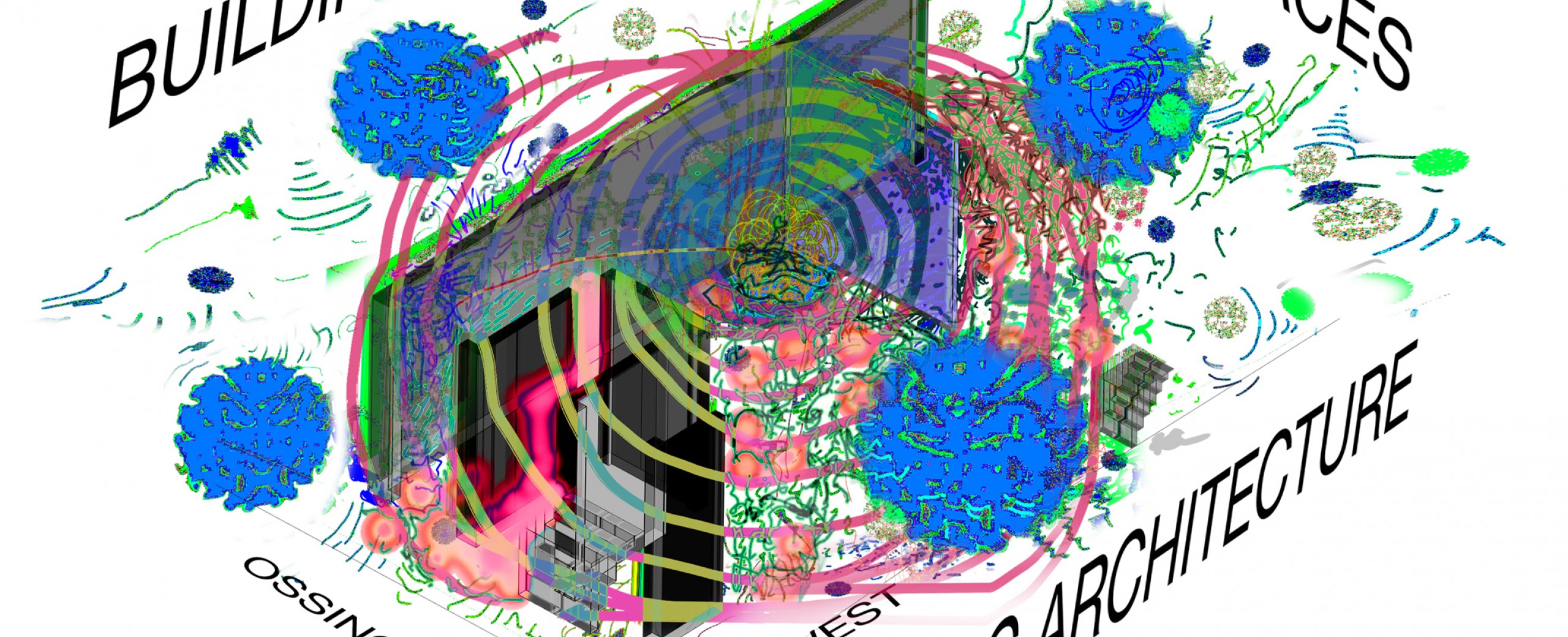 Public Residency: September 19–28, 2012
Exhibition: September 29–October 21, 2012
Opening Reception/Performance: September 28.
Doors: 7:30pm Performance: 8:00pm-9:00pm
Using InterAccess' entire building as an instrument, Instant Places (collaborative duo, Laura Kavanaugh and Ian Birse) will create a generative audio-visual installation that examines the spatial and sonic qualities of the gallery and its urban context. Building: 9 Ossington, opening September 29th, will be comprised of a series of sound and video works produced through experiments conducted by the artists during a two-week residency at InterAccess in late-September.
These experiments will sonically activate all facets of InterAccess' building from the air ducts to the stairwells to the gallery offices and will incorporate sounds from the surrounding neighbourhood as well. Instant Places will also produce a series of 3D renderings to accompany the results of the experiments. The result will be an extraordinarily site-specific but ultimately abstract sonic 'portrait' of InterAccess.

Installation view: Instant Places, Building: Ossington 9; © Brenda Liu 2012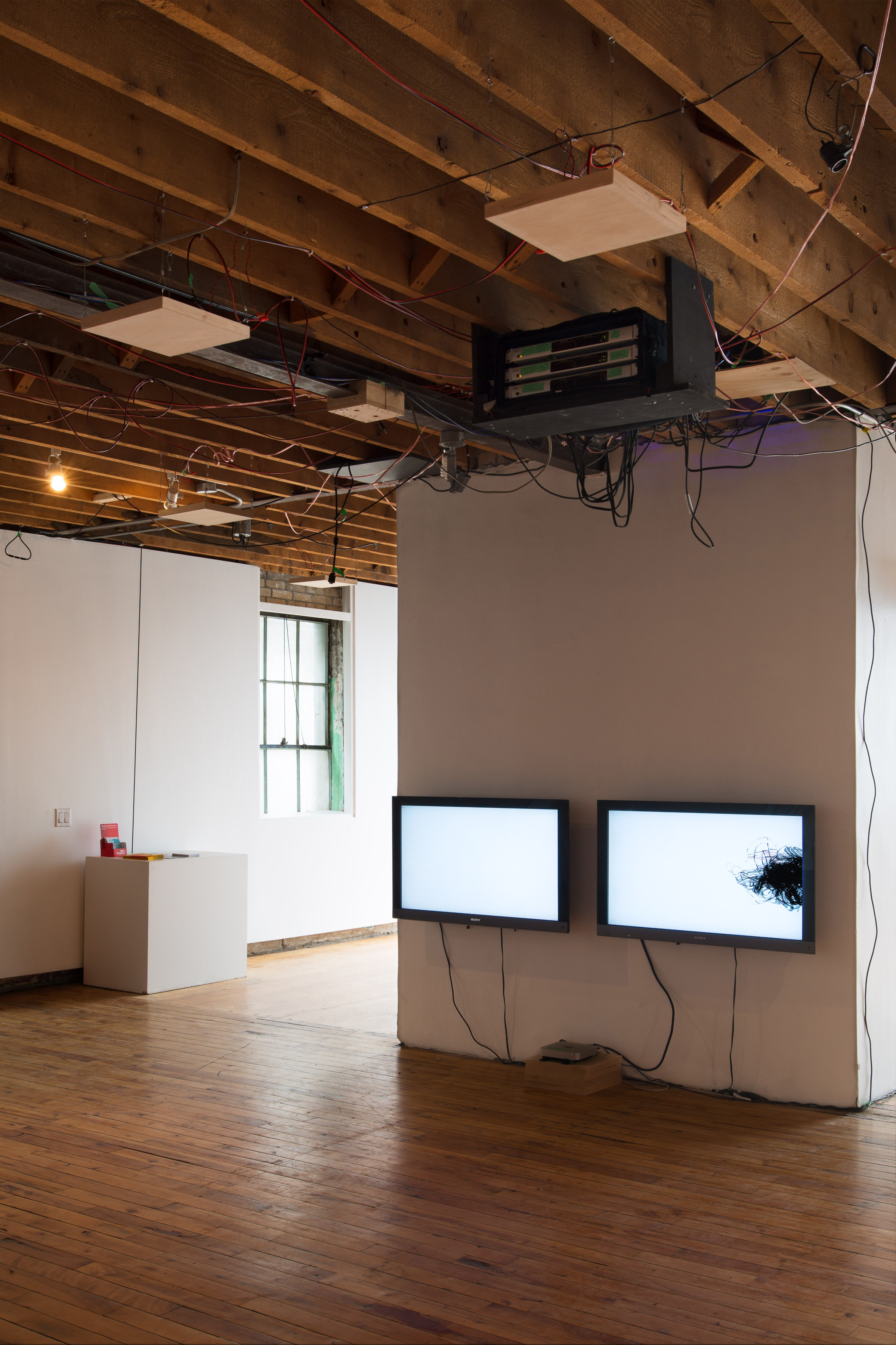 Installation view: Instant Places, Building: Ossington 9 © Brenda Liu 2012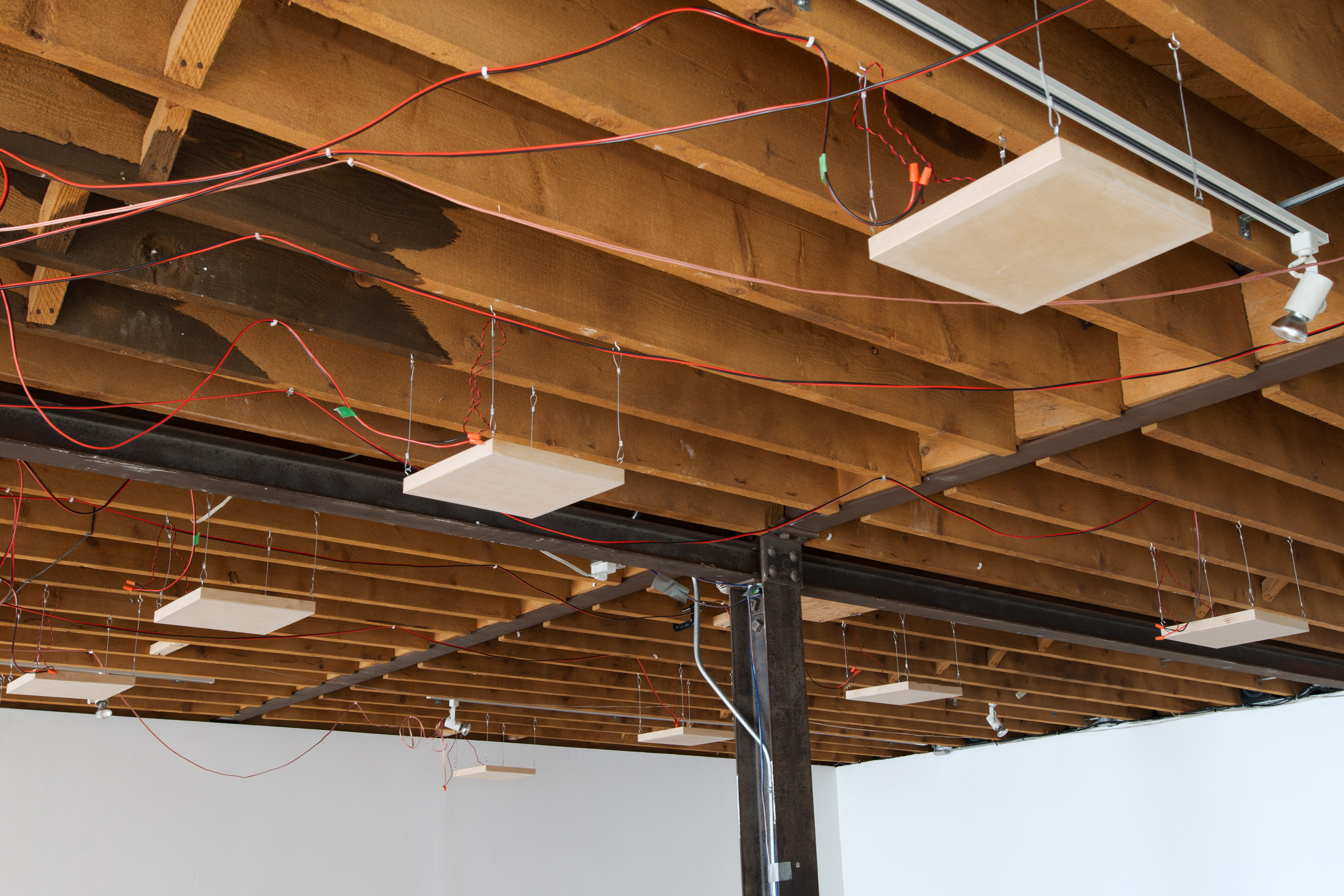 Installation view: Instant Places, Building: Ossington 9 © Brenda Liu 2012

About the Artists:
Laura Kavanaugh and Ian Birse create intermedia artworks on location using software instruments they design. In their practise they combine independent activity that is local and micro-scale with internet collaboration and broadcast events.
From 1997 to 2002 Kavanaugh and Birse traveled throughout Canada and Europe, making installation and performance works for festival venues and art galleries. In 2003 they began Instant Places, a series of location-specific works which have been presented in Canada, Australia, Japan, the United States, and Argentina/Uruguay.
Major festival projects and commissions include: Europe (Krakow Audio Art 2001, LEM Barcelona 2002, Backupfest Weimar 2002), Australia (Biennale of Electronic Art Perth 2004) and Canada (Festival international de musique actuelle de Victoriaville 2003, Images Toronto 2004, Vancouver New Music 2003, Kitchener-Waterloo Symphony 2006, City of Kitchener 2008, Vancouver Cultural Olympiad 2010).
During the fall and winter of 2006/2007 Laura and Ian crossed Canada with a media artlab called Removable Room, arriving at the west coast in February to make The Fortress of History for the Art Gallery of Greater Victoria and OPERATOR, a noise opera at the Western Front. In September and October 2007 they were based in Ontario for public projection projects at the LOLA festival in London and the Guild Inn, Scarborough.
From a base in Tokyo they spent February - April 2008 presenting performance/installations at centres across Japan, and travelled to Chicago in May to make MOVIE PALACE, a series of intermedia works centred on the historic Congress Theatre building. In September 2008 they presented a public projection project in Toronto called CITIZEN, video transfigurations of snapshot portraits of residents, and premiered a performance for 12 speaker sound array and live video called HEAD! SMASHED! IN! BUFFALO! JUMP! at SoundPlay 2008. October 2009 saw the realization of Bright Moments, a generative public projection work commissioned by the City of Kitchener.
In 2009 the Instant Places team spent five months realizing residency projects in New York and Argentina/Uruguay, returning to Canada to create an art commission for the 2010 Olympics: an image-gathering odyssey via surface public transport from Makkovik Labrador to Vancouver that resulted in a generative video work they presented during the CODE Live exhibition at the 2010 Games.
Hero Image: Courtesy of the artists