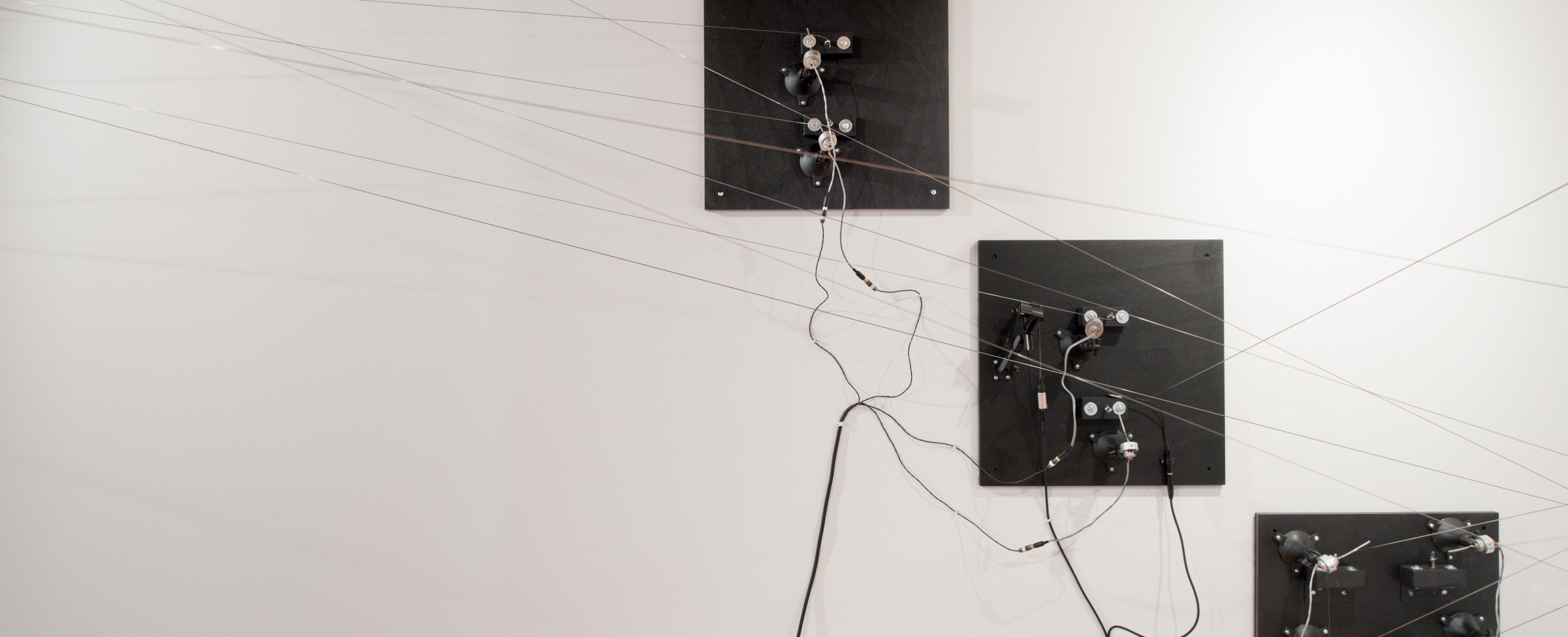 For his new installation at InterAccess, artist, composer and musician Eli Keszler adds a new dimension to the making of musical compositions. With Cold Pin, a series of piano wires are stretched and torqued into unfamiliar shapes and configurations across the architecture of the gallery; motorized arms scrape, hit and vibrate the strings, putting into motion an experience of chaotic and sometimes violent sounds, all of which are connected by micro-controllers.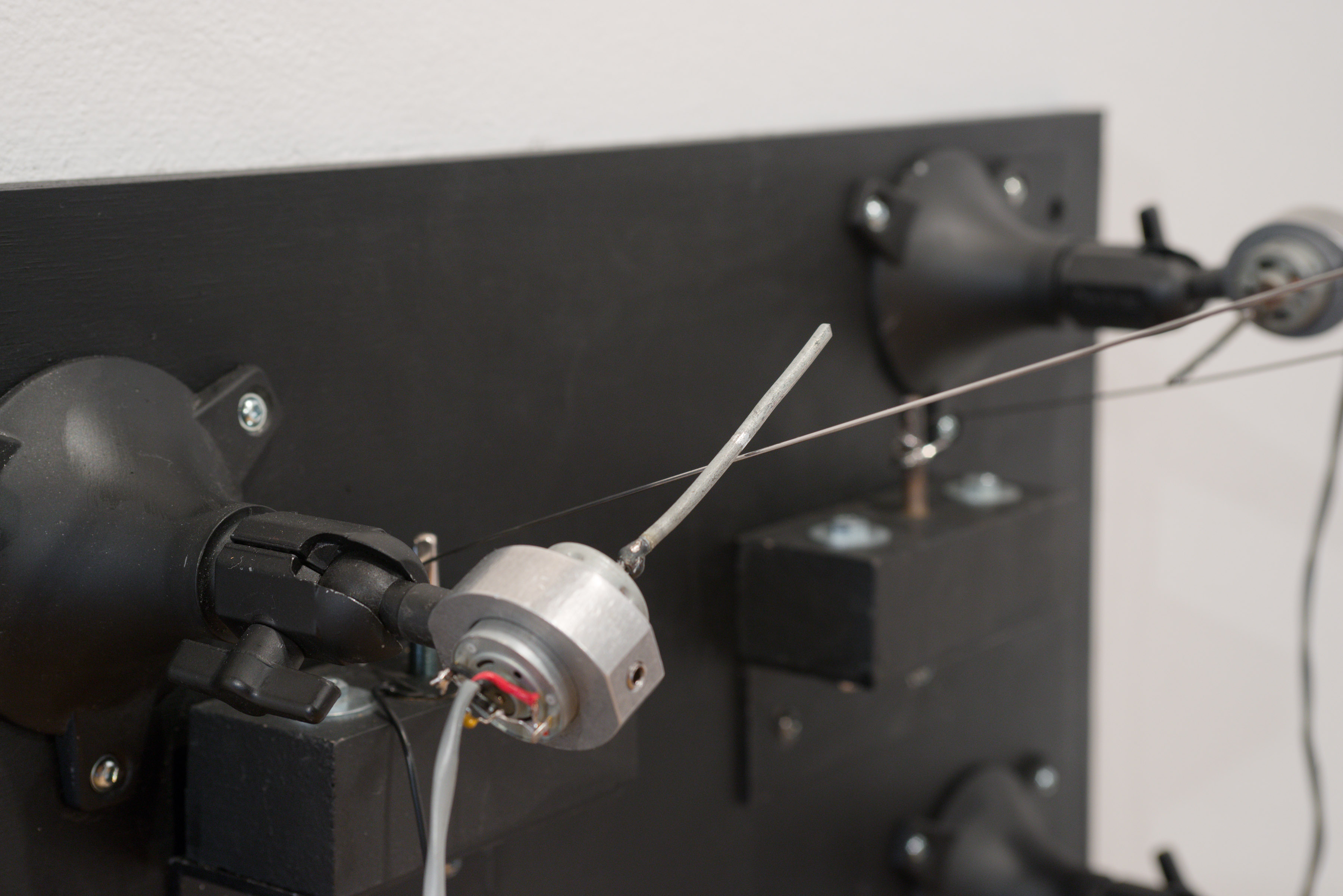 Eli Keszler, Cold Pin, 2013, installation view
Cold Pin, 2013 is the latest iteration of a series of sound-based architectural ''installation-instruments'' Keszler has been working on since 2011. Playing with the tension between automation, architecture and artistic intention, the piece asks, what new sounds, patterns and tones emerge when the player of the instrument is deemphasized? Is an instrument an object, a tool or a vessel for organized noise?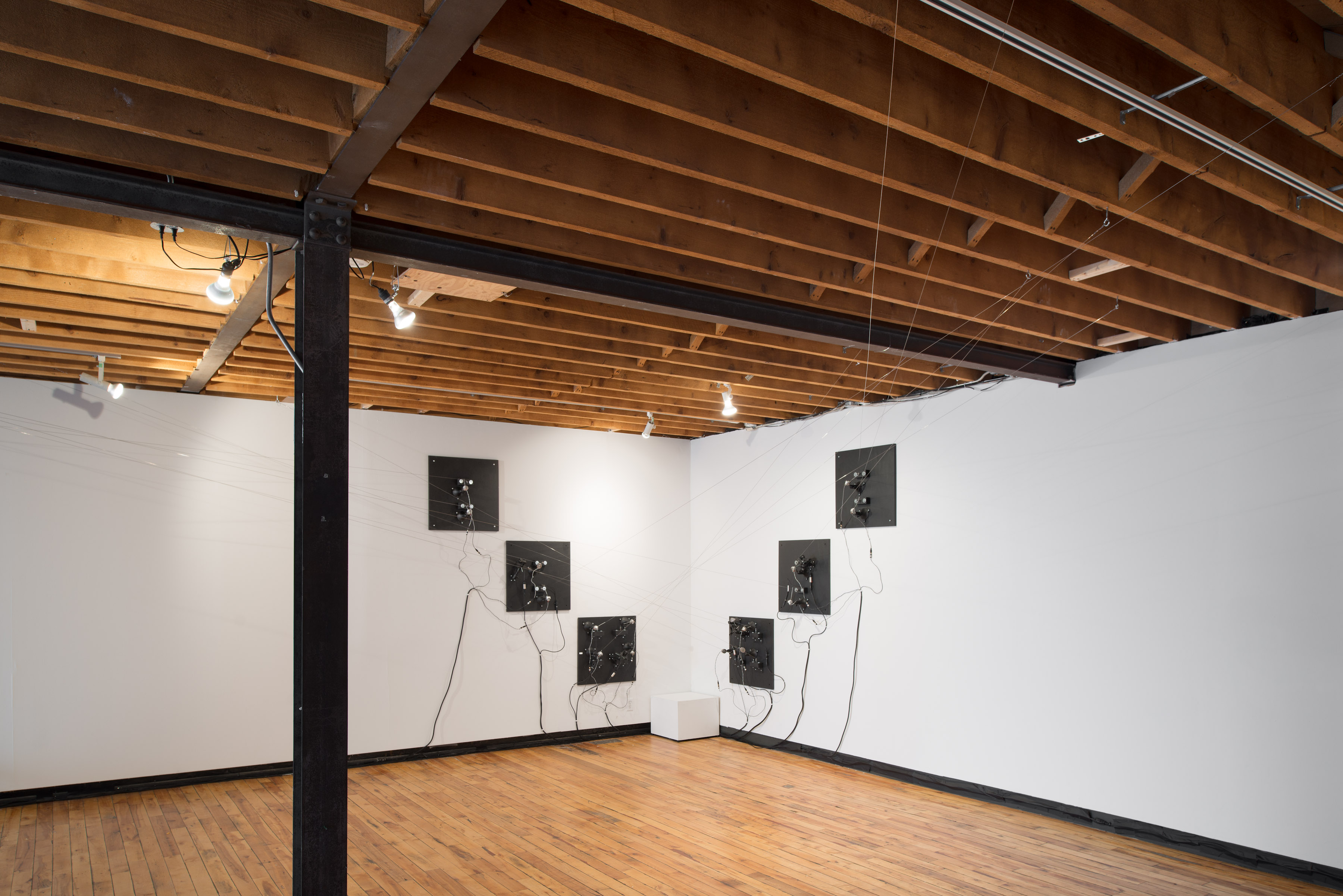 Eli Keszler, Cold Pin, 2013, installation view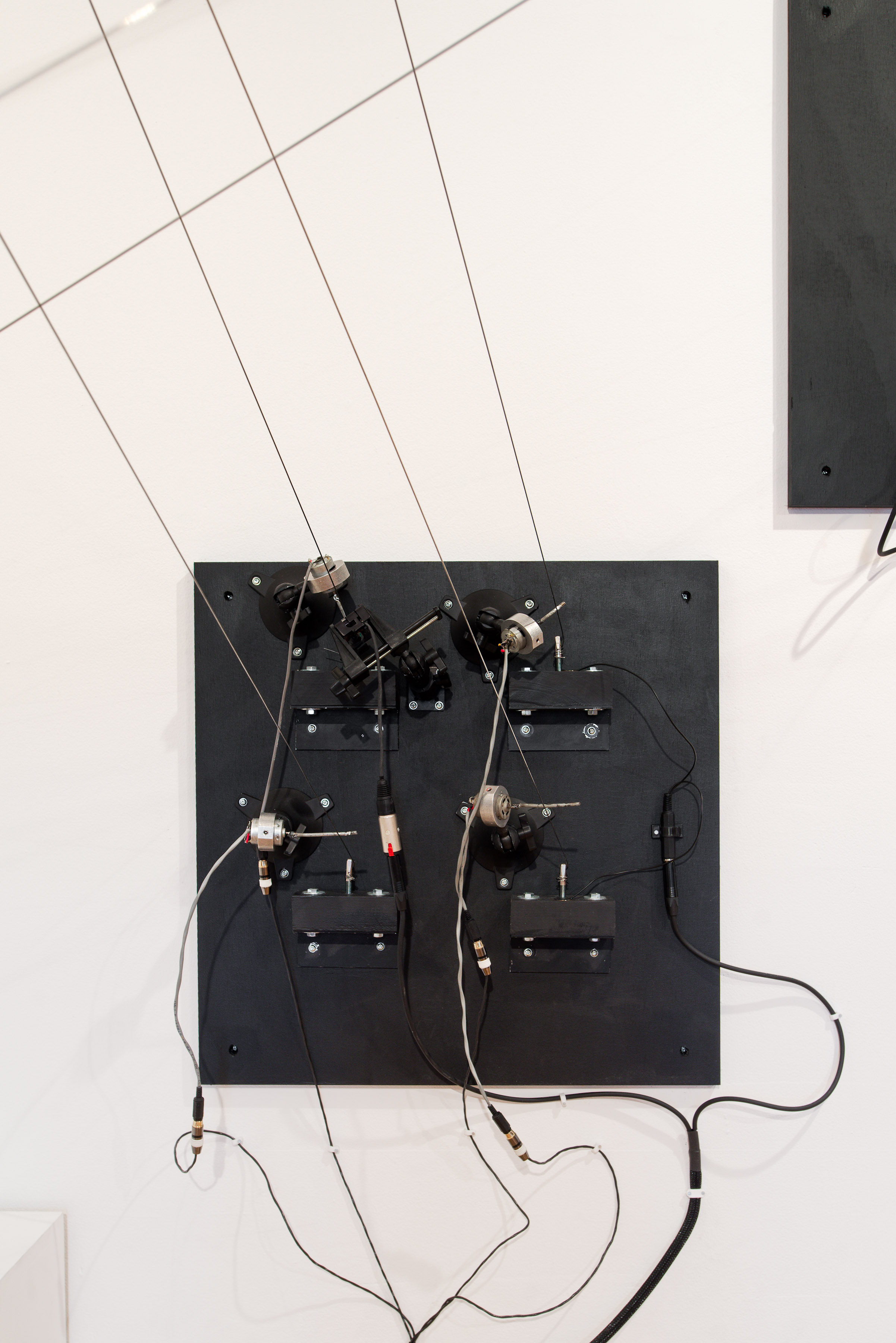 Eli Keszler, Cold Pin, 2013, installation view
The contention of the artist is that the irregular shapes and jarring patterns the piece creates in the gallery space may rupture the static nature of an experience with an artwork or a musical performance. The construction of the instrument, and the composition and orchestration of the piece happen simultaneously.
Based in New York City, Eli Keszler's works (often incorporating sound and performance) have appeared at the South London Gallery, Archway Dumbo - Manhattan Bridge, Barbican - St. Lukes, Tectonics Festival (Harpa Hall) Reykjavik, Centraal Museum in Utrecht, AP News in Zurich, Boston Center for the Arts, Nuit Blanche NYC and the Shreveport MSPC New Music Festival. This solo exhibition at InterAccess is Keszler's first in Canada.
Join us on the 20th of September for the opening reception of Cold Pin which is accompanied by a performance by the artist, beginning at 7:30pm sharp.
Photography by Brenda Liu, 2013