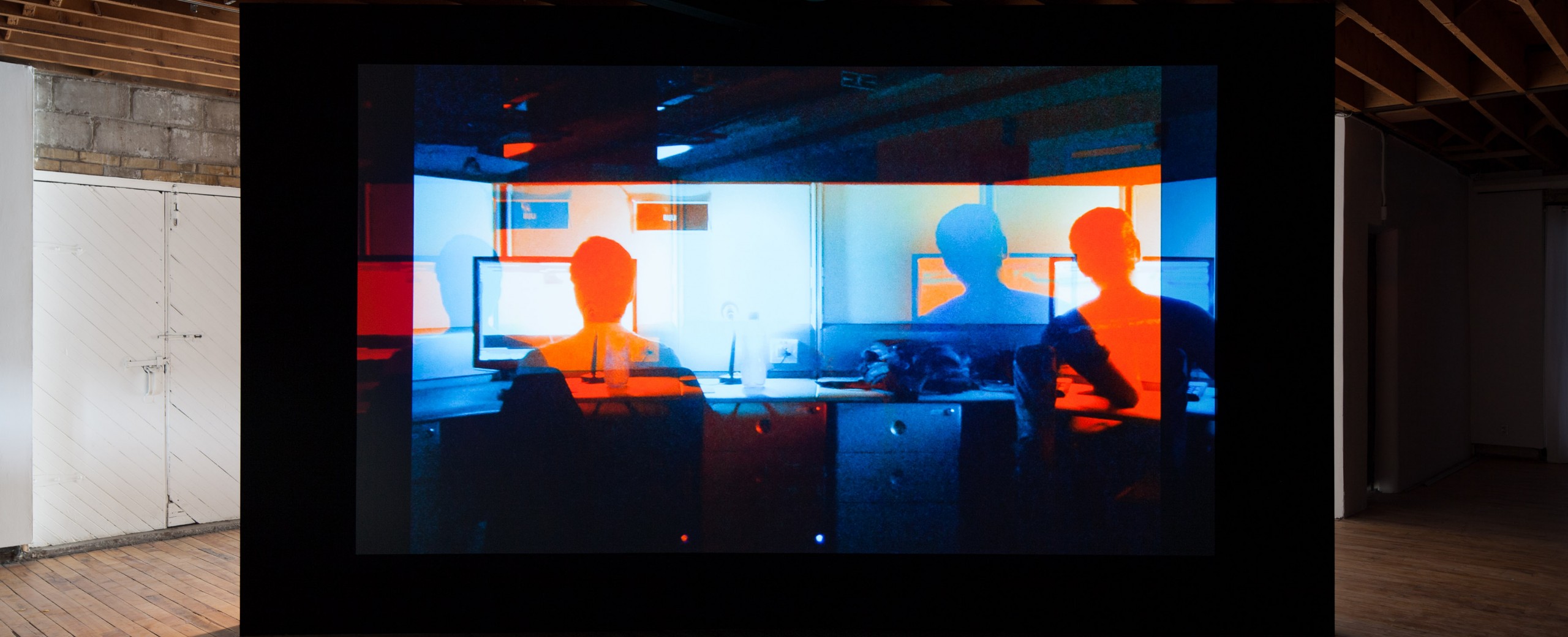 In Hollywood, the incredibly labour-intensive process of creating visual effects for our 21st century cinema is called "post-production." But the industry still relies on 20th century modes of industrial production: its global assembly lines running from Los Angeles, through Bombay, Beijing, London, Vancouver, and Toronto, capitalizing on cheap labour and government subsidies to supply the countless hours of painstaking work going into each frame of a film. Lucy Raven's new film installation Curtains, 2014, which is viewed with anaglyph 3D glasses, explores the digital creation of location and space as they relate to contemporary movie-making.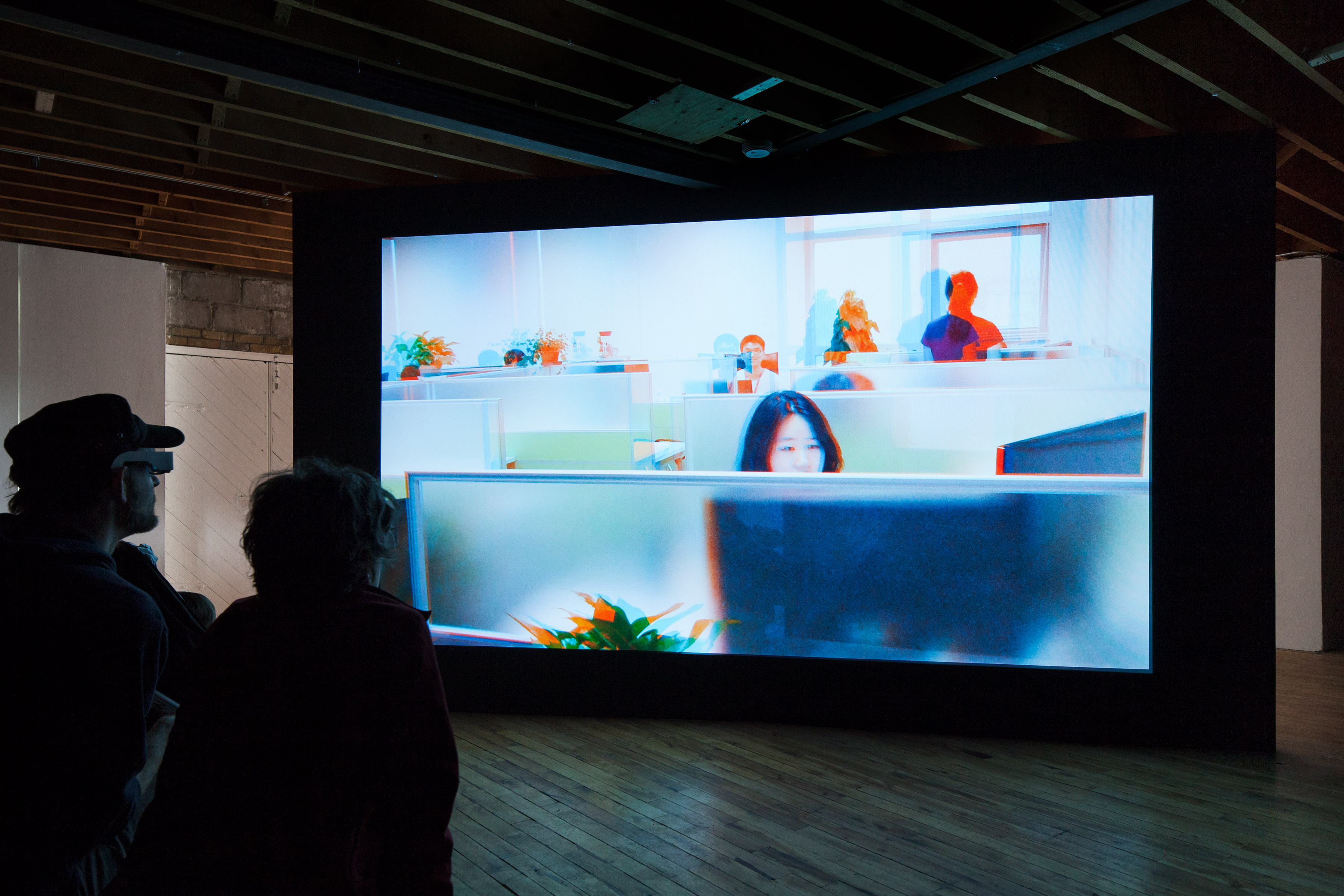 Raven's projects often take form through long threads of research, cycling through a query and following different trajectories to arrive at a finished film. These investigations around topics both concrete and abstract, oftentimes overlap, intertwine and commingle to create bodies of related work. With Curtains, the artist brings real-world geographies (and real workers) back in to the computer-generated virtual spaces today's moviegoers inhabit to explore the location of production and the production of location in Hollywood cinema.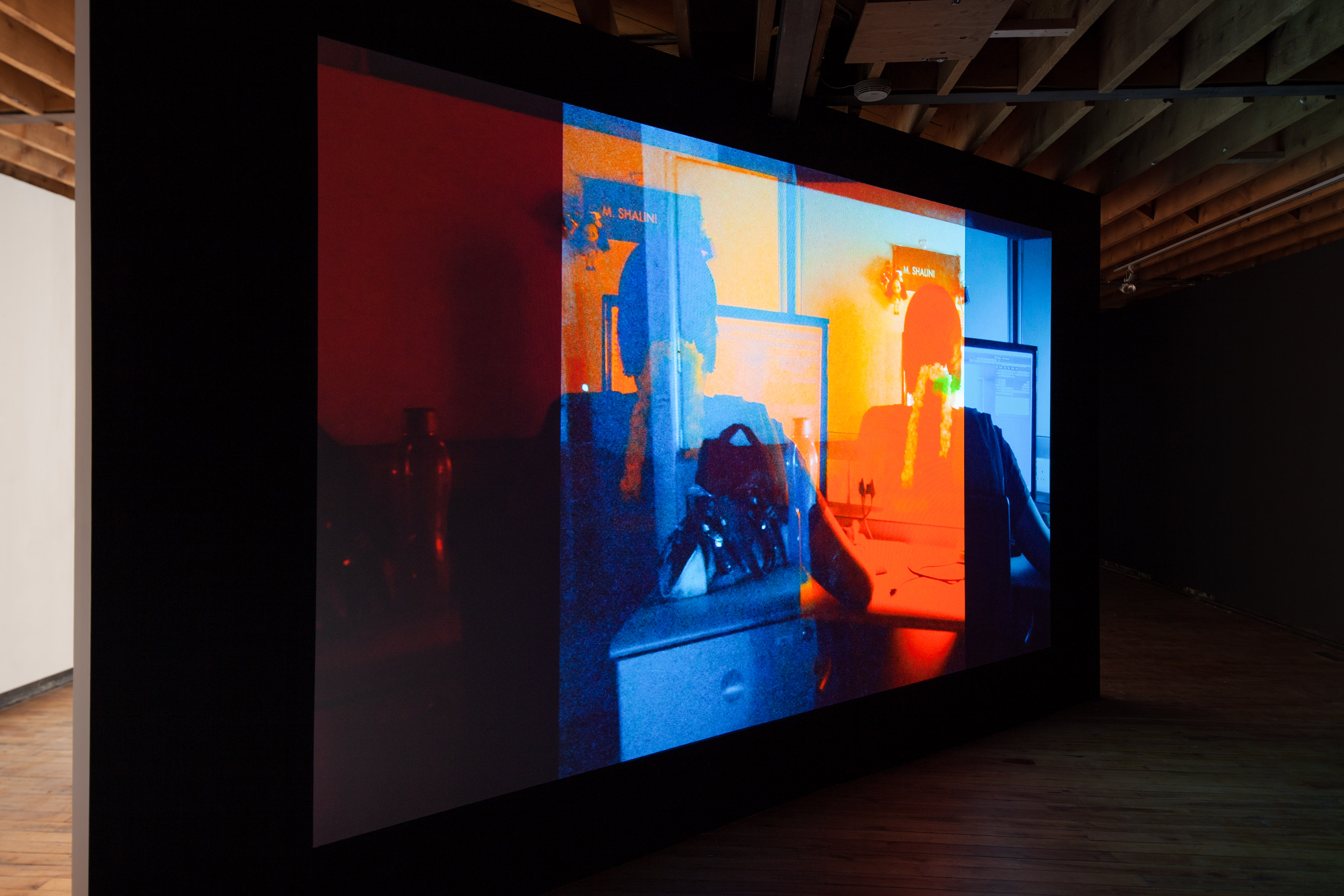 Lucy Raven, Curtains, 2014, installation view
As a complement to her exhibition at InterAccess, Lucy Raven will perform On Location, 2014, an illustrated lecture drawing on her interest in labour, industry, globalization and questions around the way we see. Beginning with the conversion from 2D to 3D of the apocalypse blockbuster 2012, On Location investigates the history and context of labour in Hollywood, from the Fordist animation factories of Fleischer and Disney to current trends of outsourcing visual effects work to China and India.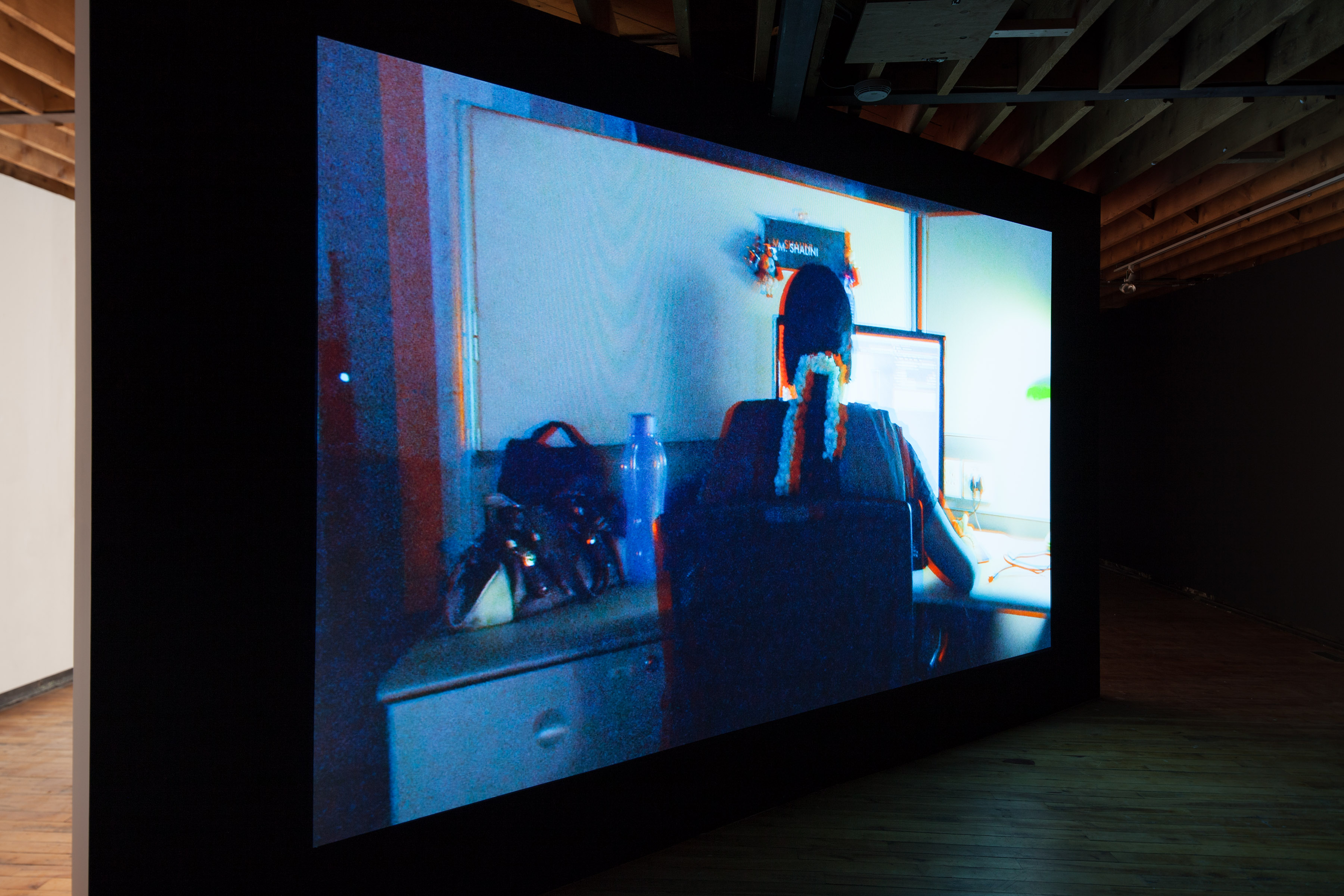 Curtains is presented in collaboration with the 27th Images Festival.
Lucy Raven is an artist living in Oakland, California and New York City, New York. Upcoming shows include Portikus, Frankfurt and the Yerba Buena Center for the Arts, San Francisco. She currently teaches at University of California, Berkeley.
Join us for the opening reception on Friday April 11, at 7pm. Artist will be in attendance.
Photography by Robin Hamill, 2014