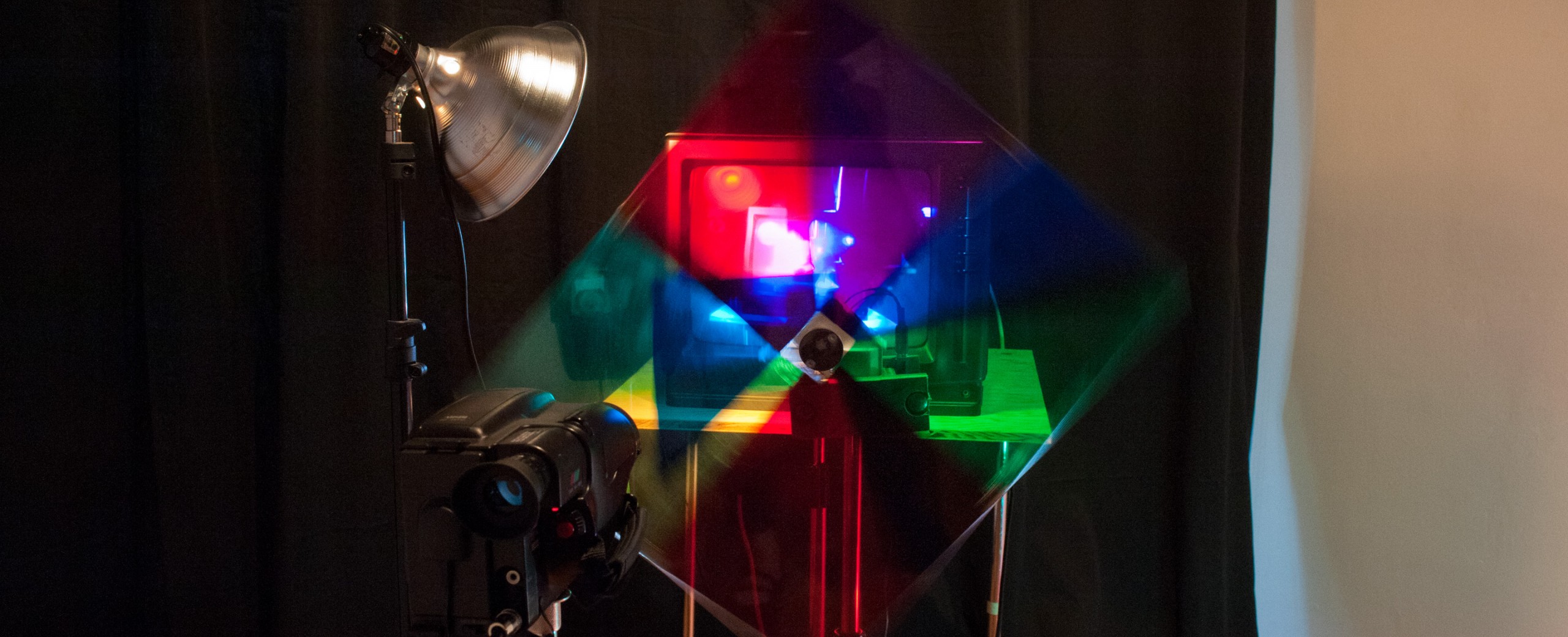 Anyse Ducharme ,Thea Jones ,Mani Mazinani ,Tamara Platisa & Sasa Rajsic ,Santiago Tavera ,Calvin Winter, and Scott Gamble
InterAccess is pleased to present its 11th Annual Emerging Artist Exhibition, DIGITAL ALTERITIES, curated by our 2011 Curatorial Intern Scott Gamble.
The intermingling of humanity and technology has blurred the line between real and fabricated, between natural and digital. We live in a constant state of cyber-flux, bombarded by the seemingly endless supply of digital noise. Digital culture has permeated every micrometer of our natural being, and the discrepancy between the real and virtual is increasingly difficult to discern.
DIGITAL ALTERITIES is a showcase of six emerging artists who are living within the confines of a relatively new digital era- one of seamless integration of humans and technology in everyday life. According to Donald Ihde, this condition, known as the "alterity relation", is the moment of symbiosis between the self and the digital other. Ihde's "alterity relations" are a conscious awareness and appreciation of the union between humans and technology and the results of their interaction. Technology no longer represents a solely utilitarian use, but can open up new avenues of exploration, both philosophically and personally, often with unexpected results. It is a gateway to new realities and digital alterities.
In DIGITAL ALTERITIES each artist makes use of ubiquitous technology to explore this frontier and highlight new perspectives for the viewers to enter and explore for themselves. Anyse Ducharme's photo series The Quality or State of Being Real takes the digital artifact to its extreme by combining digital and natural landscapes to create a new and bewilderingly beautiful reality. Ducharme adds brief strings of text appropriated from comments on popular YouTube videos to the encoding of RAW image files to unpredictable results. Thea Jones' Knox Pilgrimage uses a video editing technique similar to scrubbing in order to alter and elongate video footage. What was once a mundane activity of climbing a hill becomes a strangely robotic, absurd exercise that brings attention to the vulnerability of memory. Mani Mazinani's interactive sculpture Rotary Leap/Once makes the video feed itself and its impact and connection to the viewer visible. Consisting of a live feed camera, video screen, rotating plexiglass screen, video feedback, and an RGB light fixture, Rotary Leap/Once encourages the viewer to create his or her own new perspective through experimentation and playful interaction with the piece. In Tamara Platisa and Sasa Rajsic's single channel video TTAMARAA. SSASAA. TTAMARAA! SSASAA! the two artists are positioned side by side, repeatedly calling out each other's names. Each successive iteration is overdubbed on top all previous iterations until the performance becomes an unsettling cacophony of noise that only serves to further obscure their efforts. Santiago Tavera's projection Multiple Scanned Presences inserts the viewer into the piece via a live feed camera. Much like its scanner imagery, the piece ensnares the viewer and makes them an active component in its realization. The viewer is left to consider their own relation to the artwork, the technology that created it, and the reflection of a distorted reality that gazes back at them. Finally, Calvin Winter's kinetic sculpture Prevailing Winds brings the external world inside the gallery through the integration of weather patterns captured from around the globe and wind chimes. The result is a series of emergent, non-deterministic musical progressions that collapse geographic boundaries and transports the viewer into a surreal space that would otherwise be impossible to inhabit.
Although the focus of DIGITAL ALTERITIES is principally the work of these six emerging-artists, the show also maintains a broader purpose. It intends to act as a representation of the interests, concerns and approaches currently being explored among a larger group of young artists.