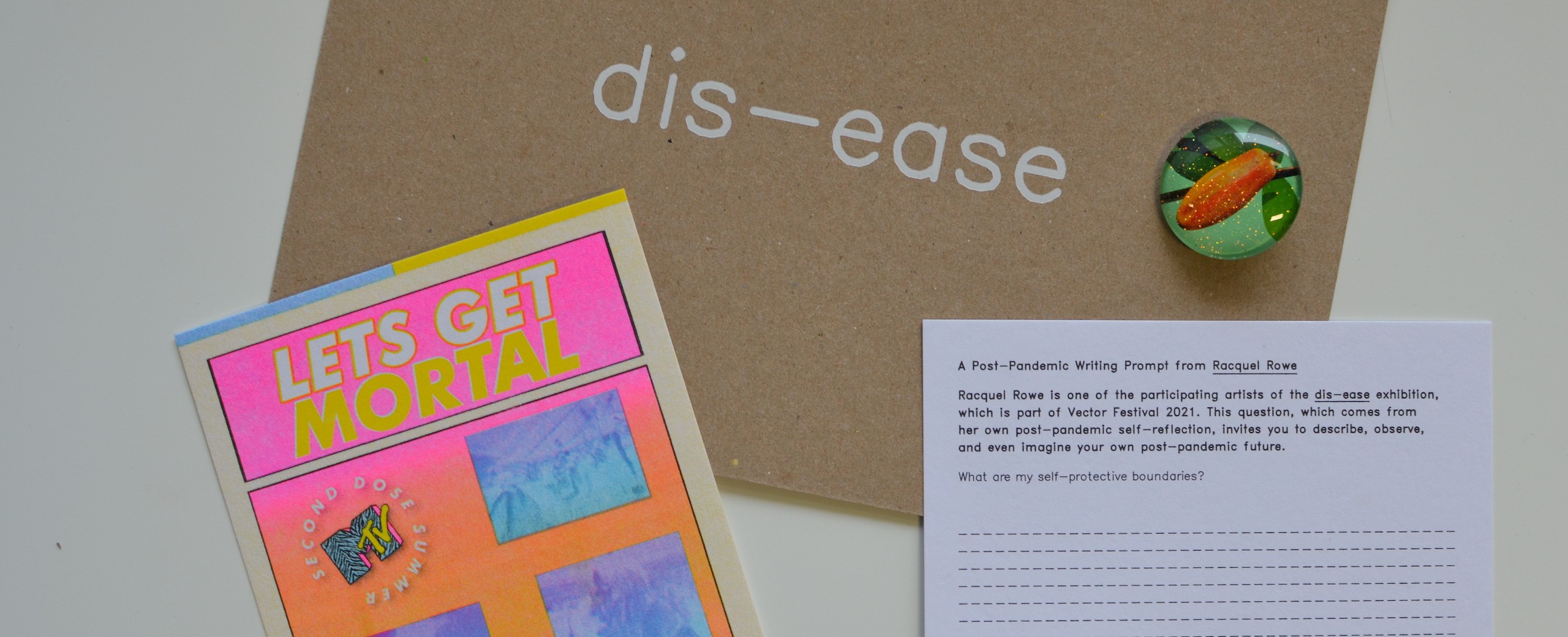 Stefana Fratila, Driftnote, and Racquel Rowe
Curated by Rea McNamara
As the ongoing COVID-19 pandemic deepens our real-life content consumptions, dis-ease is an e-newsletter and mail art programme responding to screen-based escapism and exhaustion. Curated by Rea McNamara, Vector Festival's flagship exhibition features works by Stefana Fratila, Driftnote, and Racquel Rowe considering post-digital performativity and intimacies.
As scarcity and self-isolation shape coping mechanisms, two references frame dis-ease's "lack of ease" meanings. In "On Narrative, Reckoning, and the Calculus of Living and Dying" (2020), Dionne Brand challenges the "back to normal" refrain, calling racist infrastructures the real "dis-ease." Meanwhile, BTS's "병 (Dis-ease)," from the K-pop group's album BE (2020), probes pandemic work intensification and burnout. dis-ease reflects these complexities of embodiment, where lived experiences tangle with hyper-visibility and ubiquitous self-reflexivity.
In this exhibition, sound and moving image works disseminate via e-mail and snail mail. Throughout Vector Festival's run, audiences received e-newsletter dispatches to their inboxes and limited edition multiples by the artists in their mailboxes.

EXHIBITION ARCHIVE
Jul 15, 11 PM EST Intro
Jul 24, 5:30 AM EST Racquel Rowe
Jul 28, 12 PM EST Driftnote
Aug 3, 9 PM EST Stefana Fratila
Aug 7, 8 AM EST Outro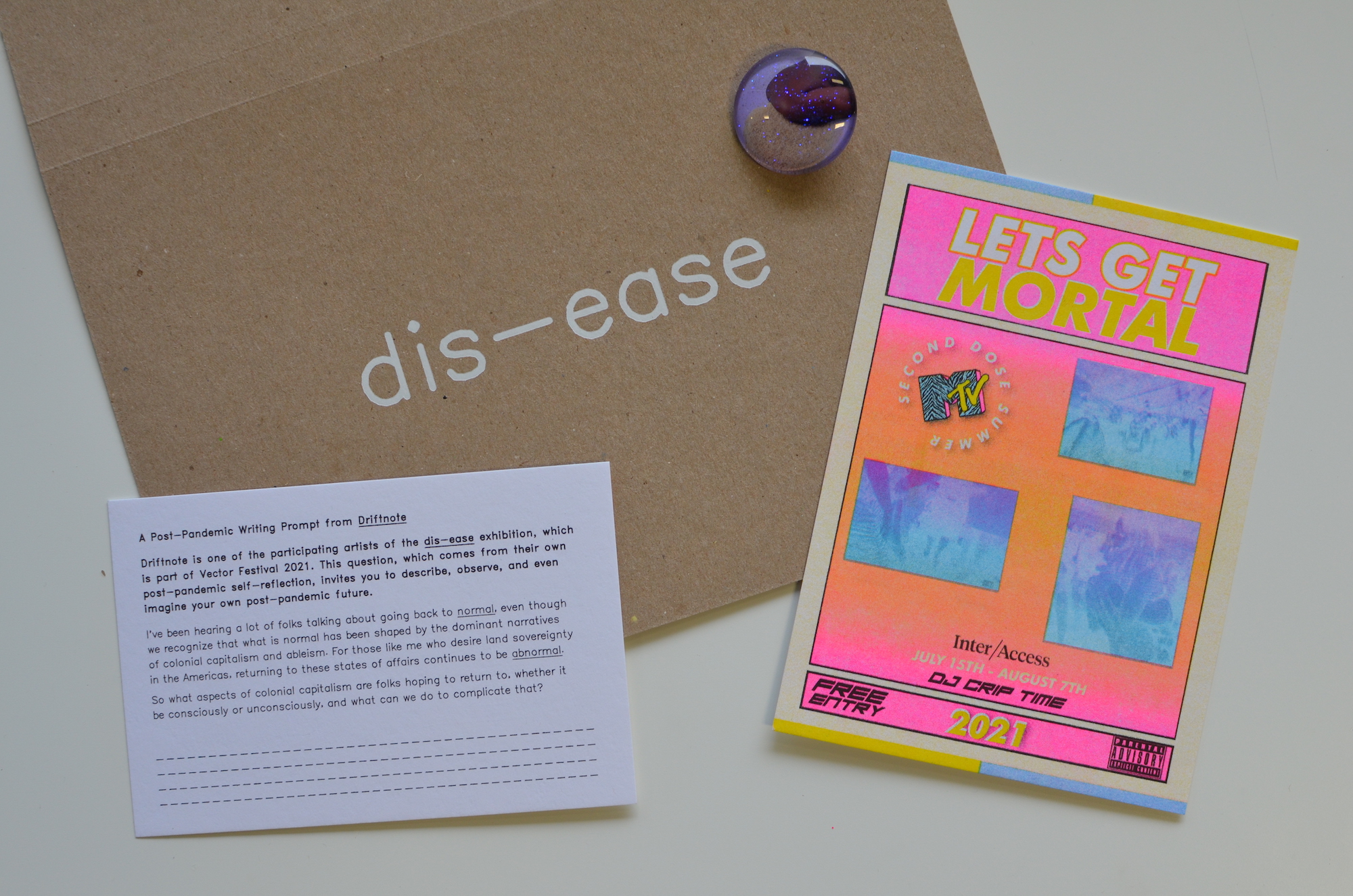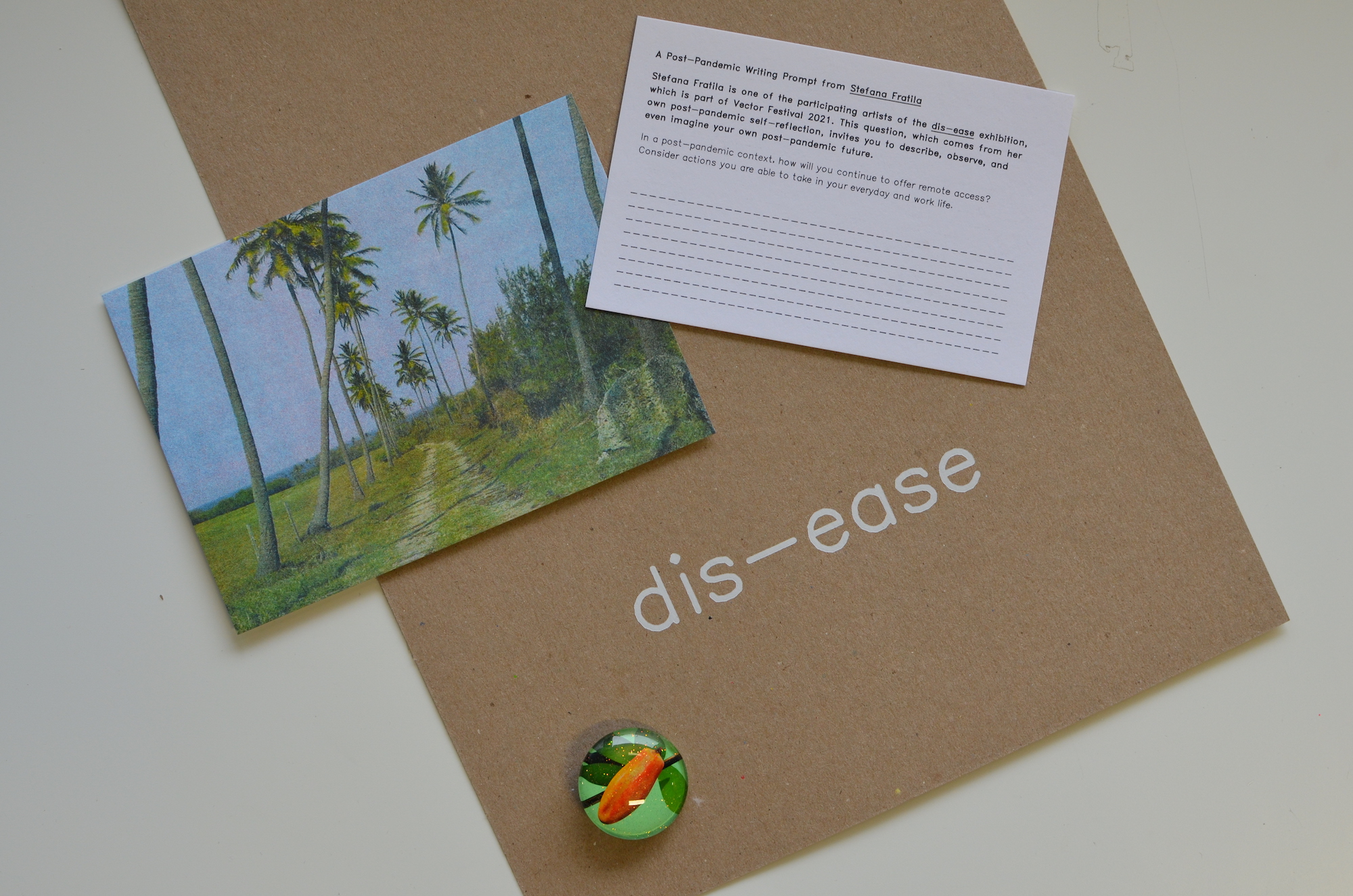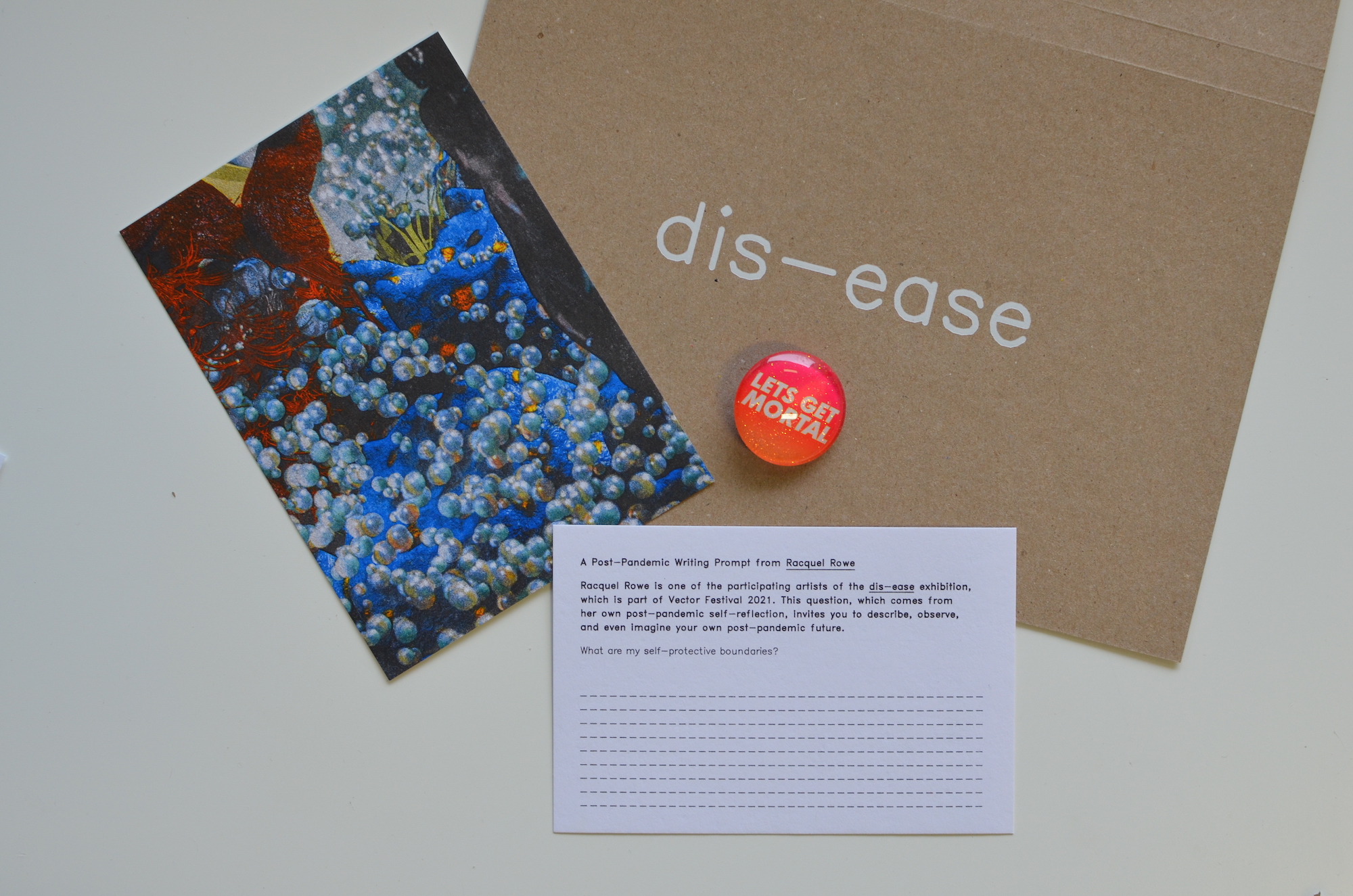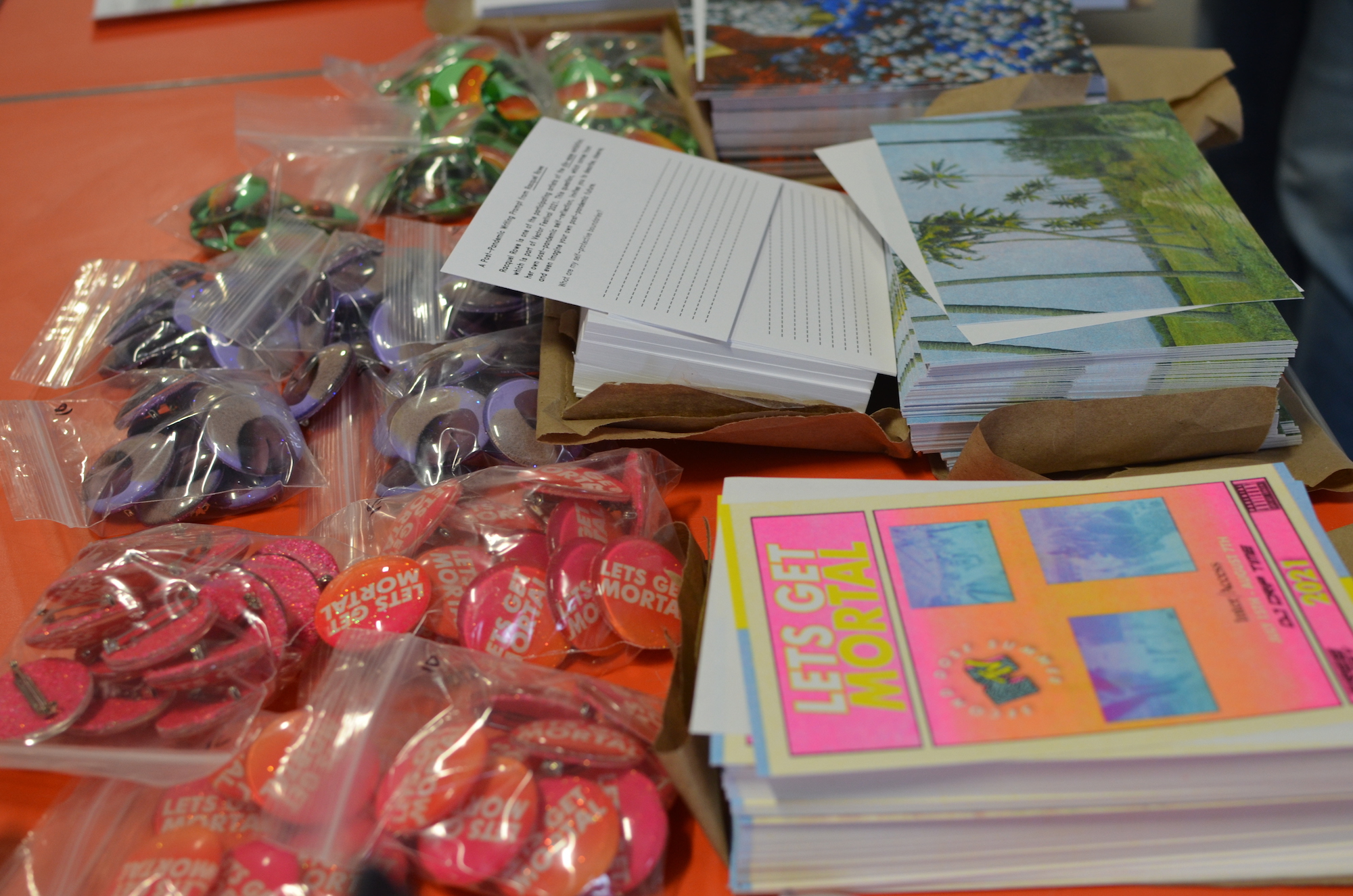 ABOUT THE ARTISTS
Stefana Fratila is a Romanian-born composer, artist and writer based in Toronto, Canada. She is also a DJ and co-founder of CRIP RAVE™ collective, an event platform showcasing and prioritizing Crip, Disabled, Deaf, Mad, and Sick body-minds within safer and more accessible rave spaces. Stefana has exhibited, performed and screened her work internationally, including at e-flux (New York, USA), Ars Electronica (Linz, Austria), Kamias Triennial (Quezon City, Philippines) and AGYU (Toronto, Canada). She has also completed residencies at the Banff Centre for Arts and Creativity, Wave Farm Transmission Arts, and CMMAS (Mexican Centre for Music and Sonic Arts).

Omar Rivero, also known as Driftnote, is a musician and multimedia artist whose work is centred around improvisation, interactivity, audio visual installations and 3D imaging. He is interested in themes of cultural erasure, systemic oppression, race and identity in the african/indigenous diaspora.

Racquel Rowe (she/her) is a Black, queer, femme interdisciplinary artist from the island of Barbados living in Canada. The notion of compulsory visibility and subverting dominant ideologies, is essential to Rowe's practice. As a Black artist engaging in critical conversations around race, culture and gender, has furthered her own ability to understand and break away from colonial representations. This process of decolonisation does not come easy, even when work is created to challenge colonial and racist narratives, the critical language necessary to talk about the complexities presented does not always exist. Rowe explores the way history has shaped modern day depictions of Black women, culture and thus how these things affect her lived experience. She considers performative action as a form of exploratory, open ended research that is constantly evolving."
ABOUT THE CURATOR
Rea McNamara is a writer, curator, and public programmer based in Toronto. She has written extensively on art, culture and the internet for frieze, Art in America, The Globe and Mail, VICE, Art F City, and more. From 2020-2021, she was the Emily H. Tremaine Journalism Fellow for Curators at Hyperallergic.