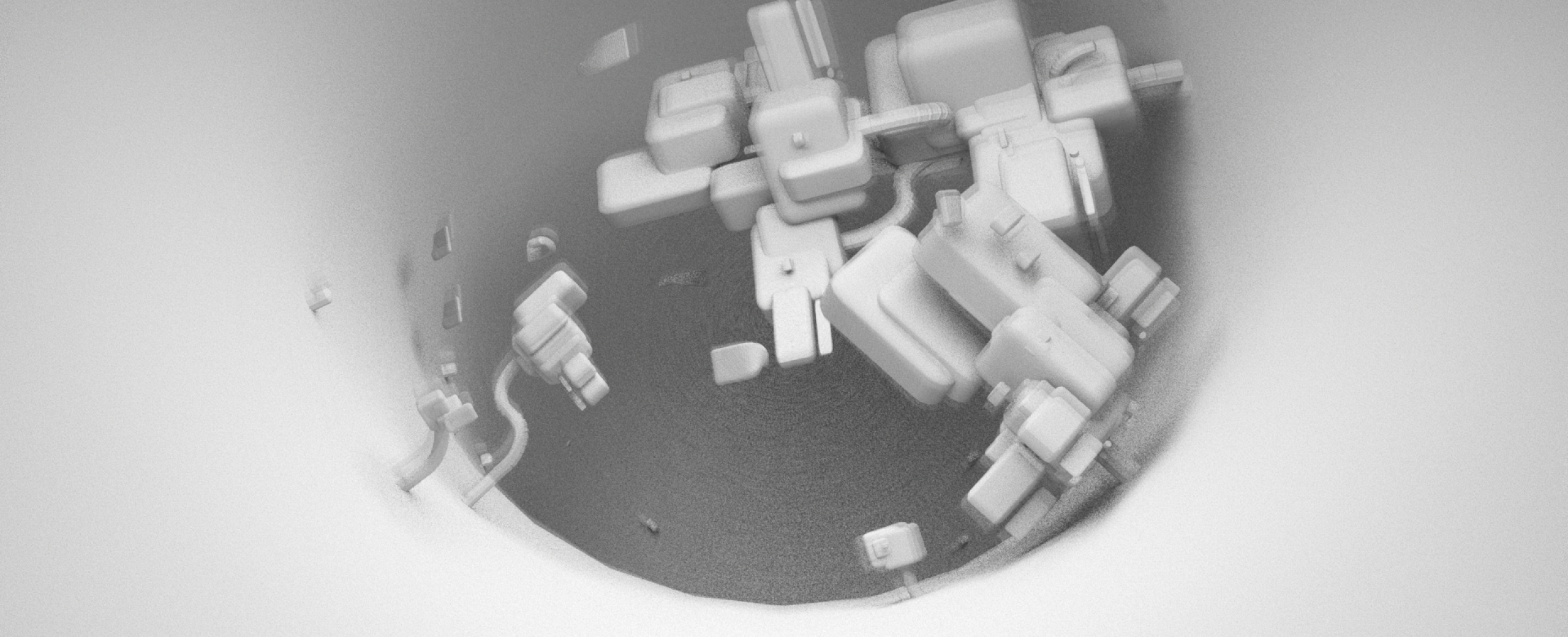 InterAccess is pleased to present ETA, a solo exhibition of sculpture, video, and electronic artworks by Jessie Sheng. Sheng is the recipient of the 2017 InterAccess Media Arts Prize. This prize, which InterAccess has sponsored for nearly twenty years, is awarded to a graduating Integrated Media student at OCAD University whose work exhibits innovation in new media practice.
The works in this exhibition collectively draw attention to the distortion of time and space that occurs when straddling the nexus of physical and virtual space. As an acronym for "estimated time of arrival", ETA outlines possible futures and explores the aerial passages that connect one dimension to another, meanwhile observing the human state produced by such departures and transfigurations.
Opening Reception
Wednesday, September 13, 2017, 7-9pm
With an exhibition essay written by Blair Swann.
About the Artist
Jessie Sheng is a new media artist who explores the spatial, social, and psychological implications of digital technology through her animation, video, electronic, and installation work. Using a combination of analogue and digital methods, she investigates both the absence and augmentation of the contemporary human body as well as certain spaces, structures, and systems (whether physical, invisible, or virtual) in which individuals come to understand themselves and others. She graduated from OCAD University's Digital Painting & Expanded Animation (Integrated Media) program in 2017 and is currently based in Toronto. [shengjes.format.com]
About the InterAccess Media Arts Prize
The InterAccess Media Arts Prize is awarded to a graduating student of the Integrated Media program at OCAD University whose work complements InterAccess's mission to expand the cultural space of technology. Students must show proficiency in creating mechanical, kinetic, electronic, interactive audio, video or new media work. In addition to a $500 cash award, the recipient receives a one-year studio membership, one year of complimentary workshops, a solo exhibition at the centre, and professional development and mentorship. The prize was first awarded in 1990.
Image: Jessie Sheng, "Intraface (See You on the Other Side)", 2017, sculpture & animation.