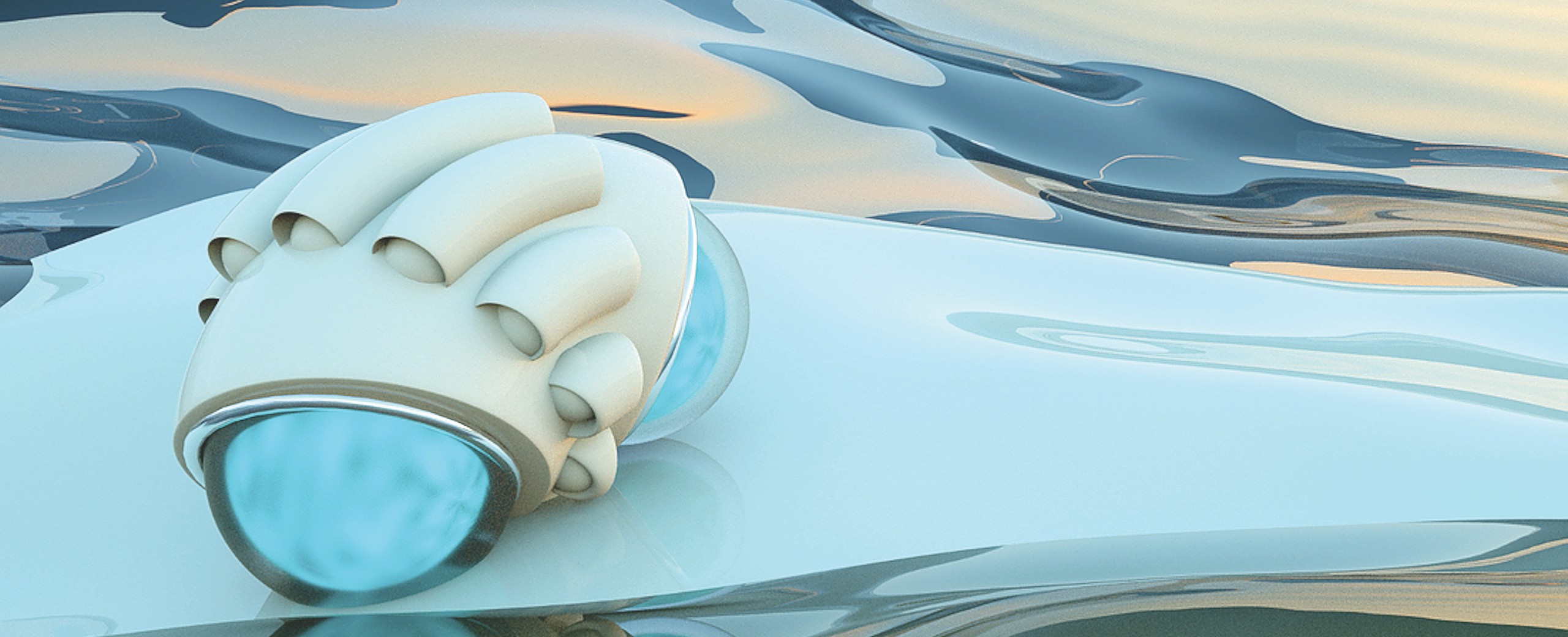 Curated by Katie Micak and Martin Zeilinger
How will post-extinction media archaeologists rediscover our lost civilisation? What will robots have to say about the last days of humanity? What possible futures are already inscribed in the technologies and digital tools we use today? Future Relics, this year's Vector Festival flagship exhibition, presents media artists whose work offers insights and outlooks on digital culture and the environment that oscillate between the playful and the critical, the hopeful and the dystopian.
This exhibition is curated by Katie Micak and Martin Zeilinger and features works by Anna Eyler, Aksel Haagensen, Lisa Jackson, Raquel Meyers, Matthew Plummer-Fernandez, Scenocosme (Grégory Lasserre + Anaïs met den Ancxt), Jeff Thompson.


About the Artists
Based in Montréal, Anna Eyler holds a BA in Religious Studies and Art History from Carleton University (2010) and a BFA from the University of Ottawa (2015). She is currently an MFA candidate in Sculpture and Ceramics at Concordia University (2017-). Recent awards include the Joseph-Armand Bombardier Canada Graduate Scholarship (2017), the Desjardins Academic Scholarship (2018), and the Emerging Digital Artist Award (2018). Eyler's work will be exhibited at the Currents New Media Festival (Santa Fe, 2019) and at PAVED Arts (Saskatoon, 2020).
Aksel Haagensen an Estonian-Australian artist based in Estonia. Haagensen has participated in group exhibitions and video art festivals across Estonia and Europe. Using various media, his work focuses on combining various forms of documentary with an installation-based approach. Haagensen is currently studying in the Contemporary Art Master's program at the Estonian Academy of Arts.
With a background in documentary, Lisa Jackson expanded into fiction with SAVAGE, which won a Genie award for Best Short Film. She is known for her cross-genre projects including VR, animation, performance art film and a musical. Playback Magazine named her one of 10 to Watch and her work has played at festivals internationally, including Berlinale, Hot Docs, SXSW, Tribeca, and London BFI, as well as airing on many networks in Canada.
Raquel Meyers is a Spanish artist who defines her practice as KYBDslöjd (drawing / crafting by typing) with technology from the past. Woven with Commodore 64 characters sets, flickering in teletext, or fed to fax machines, her world of mythical creatures and dreamlike pilgrimades is one of patience and resolve. Frame-by-frame and glyph-by-glyph, we descend into a jagged wonderland where time stands still and chaos reigns.
Matthew Plummer-Fernandez is a British/Colombian artist that creates sculpture, software, online interventions, and installations, often in connection, producing and reflecting on contemporary social and computational entanglements and configurations. He received an MA from the Royal College of Art, 2009 and is completing a practice-based doctorate at Goldsmiths, University of London. He runs the popular blog Algopop on algorithms in every day life. His work has been presented extensively, including solo shows at iMal in collaboration with JODI, and Nome Gallery in Berlin. His works have been acquired by the Pompidou in Paris, and commissioned by the V&A in London, and AND Festival, Manchester. He is currently represented by Nome Gallery and is an invited resident at Somerset House Studios.
Grégory Lasserre and Anaïs met den Ancxt are two artists who work together as a duo under the name Scenocosme. They develop the concept of interactivity in their artworks by using multiple expressions: art, technology, sound, and architecture. They mix art and digital technology in order to find substances of dreams, poetries, sensitivities, and delicacies. They also explore invisible relationships with our environment: they can feel energetic variations of living beings. They design interactive artworks, and choreographic collective performances, in which spectators share extraordinary sensory experiences.
Jeff Thompson is an artist, programmer, and educator based in the NYC area. Through code, sculpture, sound, and performance, Thompson's work physicalizes and gives materiality to otherwise invisible technological processes. Thompson earned an MFA from Rutgers University in 2006. He serves as Assistant Professor and Program Director of Visual Art & Technology at Stevens Institute of Technology.

About the Curators

Katie Micak is an artist, curator, and researcher, whose work includes video and performance art practices, collaborative design, and an investigation of the integration of chatbots/robots into physical environments. Micak is a founding member of Vector. She holds an MFA from Syracuse University in Transmedia Studies, and is a recent MA graduate from OCADU's Digital Futures Program. Micak is also an educator in new media art practices. She has served as the Gallery Director of Spark Contemporary in Syracuse, NY and Propeller in Toronto, and was the Digital Media Department Manager at the Phillips Collection in Washington, DC.
@KatieMicak / katiemicak.com
Martin Zeilinger is a new media researcher, curator, and practitioner, working on digital art in relation to appropriation, financialization, AI, and intellectual property. He is currently working on completing a monograph on these topics; his research has been widely published in academic books and journals and translated into several languages. Martin currently works as Senior Lecturer in Media at Anglia Ruskin University (Cambridge/UK). Most recently, he has published an essay on blockchain art in the catalogue for the exhibition Vertiginous Data (National Museum of Modern and Contemporary Art, Seoul/Korea), and has completed co-editing a special issue of the journal Media Theory. This year, he has also joined the curatorial collective at NEoN Festival (Dundee, Scotland).
@mrtnzlngr / marjz.net



Image: Anna Eyler, PAN/PAN. 2018.