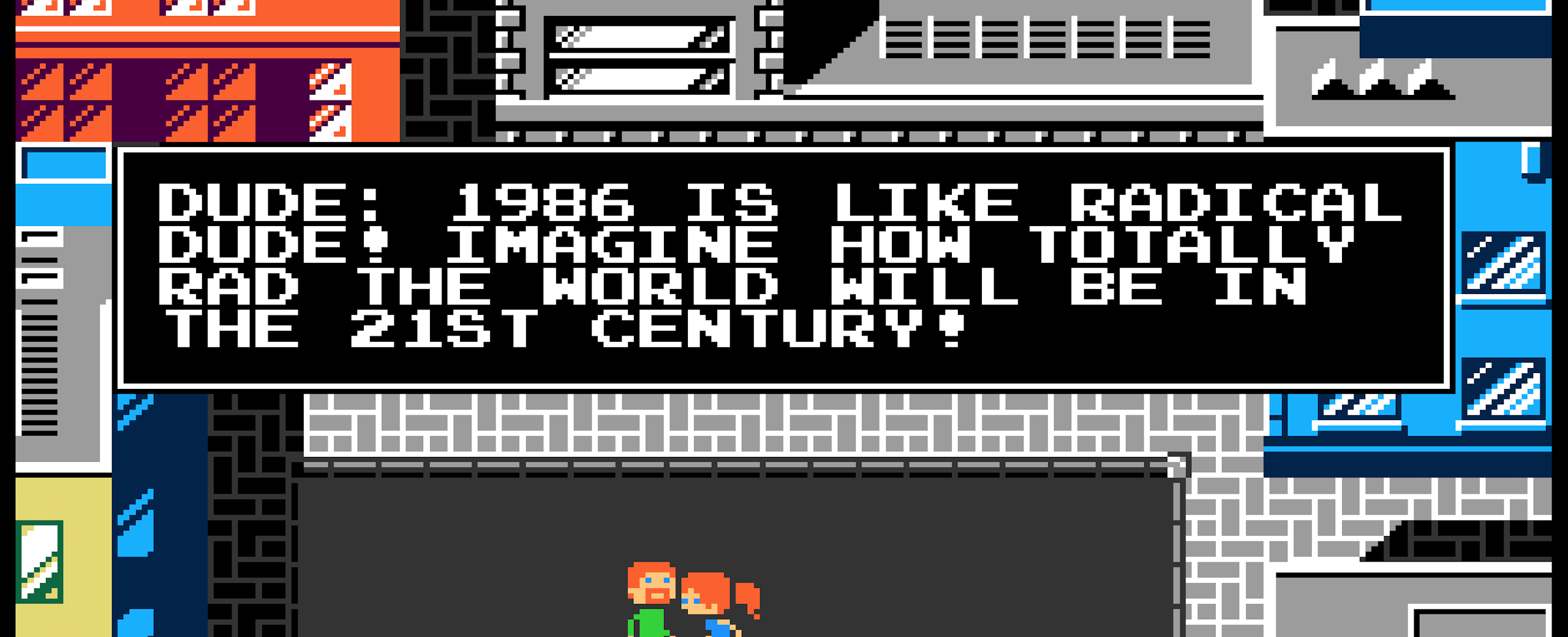 Iodine Dynamics, Brianna Lowe, Kris Pierce, Zeesy Powers
Electric Perfume (805 Danforth Ave.)
July 11-14, 2019
12-5PM
FREE

Our collective inability to grasp the scale on which imminent climate change will impact our world might one day be described, by future generations of survivors, as 'the great derangement' (Amitav Ghosh). Surreal, unsettling, but also with a bit of comic relief, the works included in this exhibition negotiate the lunacies of human-environmental interaction by drawing on the tropes, technologies, and aesthetics of videogame culture.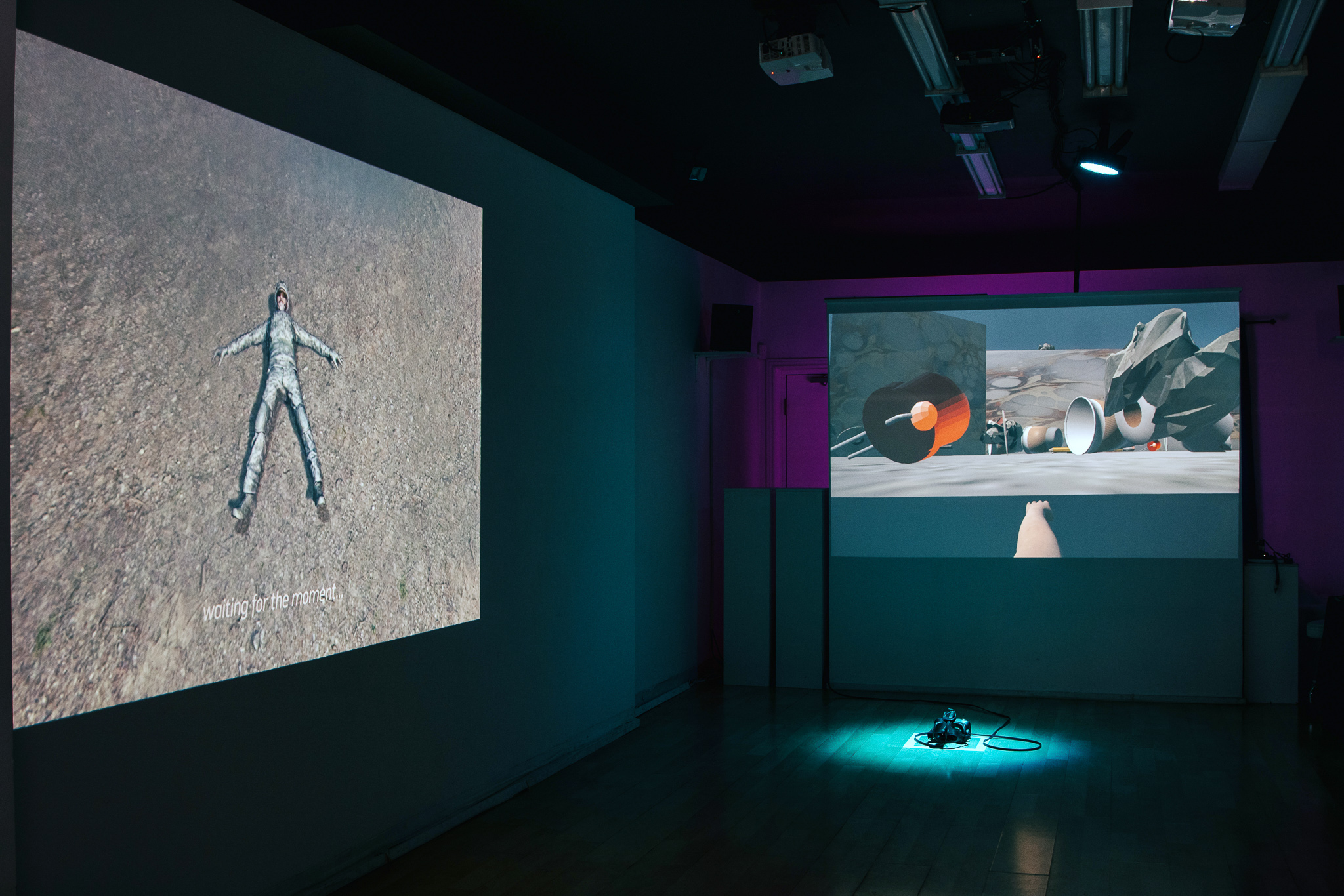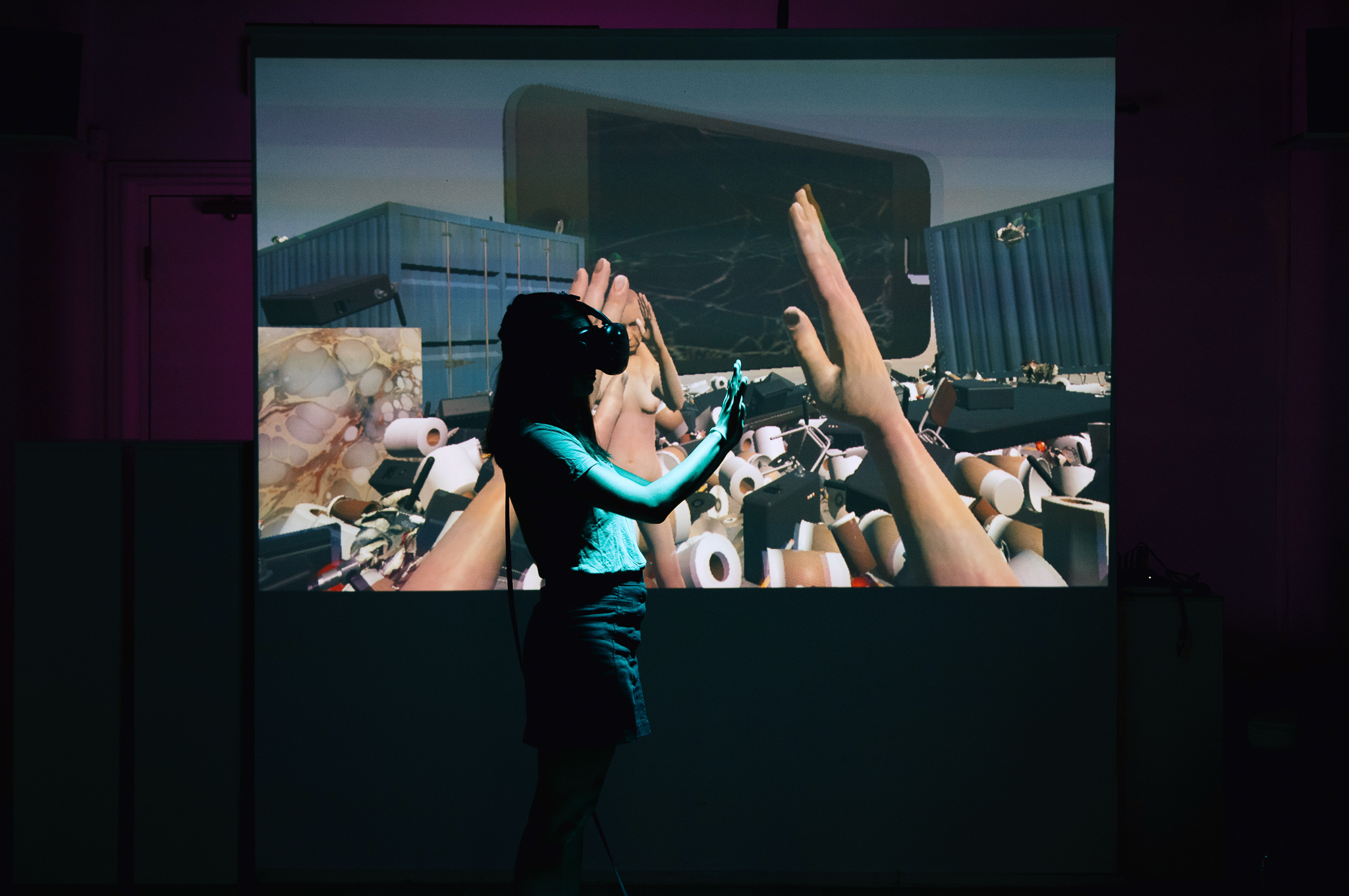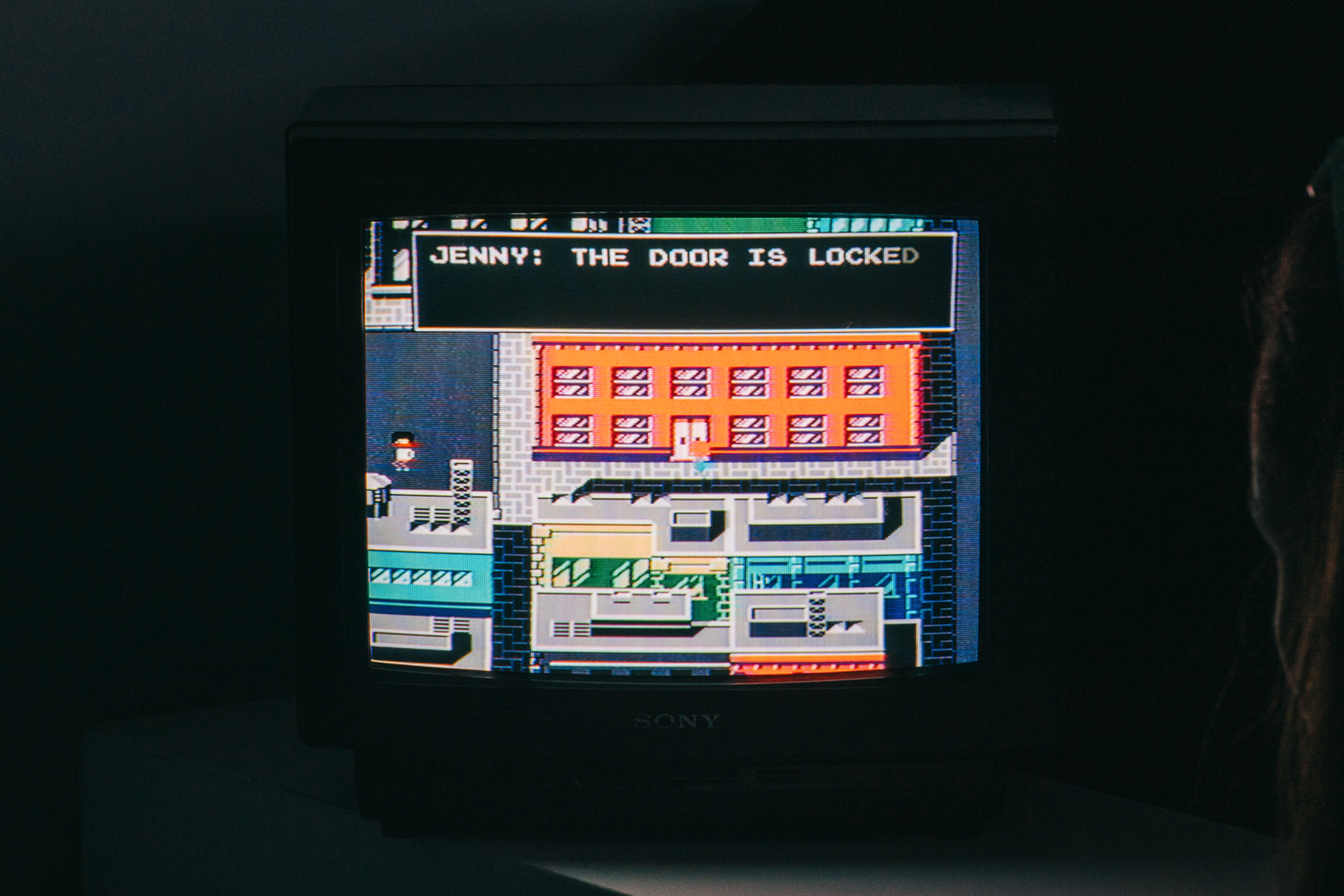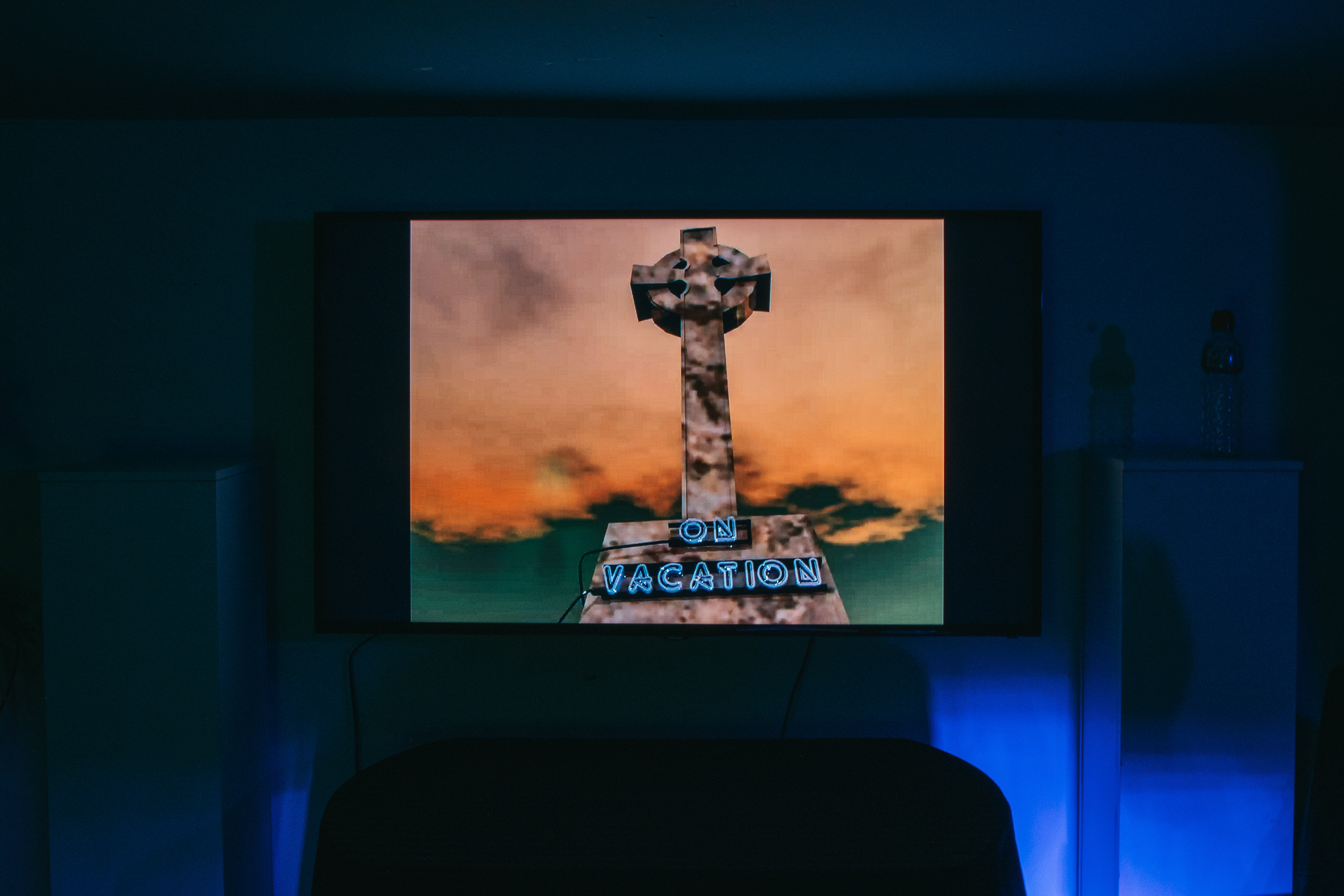 About the Artists

Iodine Dynamics began as a spin-off from Miskatonic University, where we developed the first games that ran and manoeuvred like animals. Now we are taking the next step, combining the principles of reuse and state of the art recycling with simple mechanical designs, retro electronics, and cutting edge software for fun and intelligence. Iodine Dynamics has an extraordinary creative team of programmers, designers, writers and crypto-furbies who seamlessly combine advanced analytical thinking with bold 80s engineering and boots-in-the-mud practicality.
Brianna Lowe is a multi-disciplinary artist living and working in Toronto. Her practice explores the different interpretations of how the environment is experienced through the mediation of various digital media, such as 3D animation, digital collage and video. She has exhibited in Canada, the Netherlands, and the United States, as well as virtually through The Wrong Digital Art Biennale, which is a decentralised art biennale organised since 2013 by David Quiles Guilló. She currently holds a Bachelor's in Fine Arts from OCAD University and a Post Graduate Certificate in Video Game Design from George Brown College.
Kris Pierce is an artist working in Dallas, Texas. His work explores notions of power, value, and states of consciousness in the context of our modern digital world. He has exhibited internationally in museums, galleries, and public spaces, including recent solo and group exhibitions at the Hiroshima Art Center, Japan; Gallerie Se Konst, Falun, Sweden; Réunion, Zurich, Switzerland, Blue Star Contemporary, San Antonio; the Dallas Museum of Art; and RL Window, Ryan/Lee, New York City.
Zeesy Powers work explores how the unstated rules of society shape our experience. For over a decade, she has worked across media to create interactive works for performers and audience participants. Her recent work explores the opaque aesthetics of networked technologies, and how they hide persistent consumer surveillance. Powers was a finalist for both the 2016 and 2018 K.M. Hunter Artist Awards, the 2017 Transitio_MX award for digital art, and is a 2018 Chalmers Fellow. She lives and works in Toronto.

About the Curators
Katie Micak is an artist, curator, and researcher, whose work includes video and performance art practices, collaborative design, and an investigation of the integration of chatbots/robots into physical environments. Micak is a founding member of Vector. She holds an MFA from Syracuse University in Transmedia Studies, and is a recent MA graduate from OCADU's Digital Futures Program. Micak is also an educator in new media art practices. She has served as the Gallery Director of Spark Contemporary in Syracuse, NY and Propeller in Toronto, and was the Digital Media Department Manager at the Phillips Collection in Washington, DC.
@KatieMicak / katiemicak.com
Martin Zeilinger is a new media researcher, curator, and practitioner, working on digital art in relation to appropriation, financialization, AI, and intellectual property. He is currently working on completing a monograph on these topics; his research has been widely published in academic books and journals and translated into several languages. Martin currently works as Senior Lecturer in Media at Anglia Ruskin University (Cambridge/UK). Most recently, he has published an essay on blockchain art in the catalogue for the exhibition Vertiginous Data (National Museum of Modern and Contemporary Art, Seoul/Korea), and has completed co-editing a special issue of the journal Media Theory. This year, he has also joined the curatorial collective at NEoN Festival (Dundee, Scotland).
@mrtnzlngr / marjz.net


Image: Iodine Dynamics, What Remains. Image courtesy of the artists.