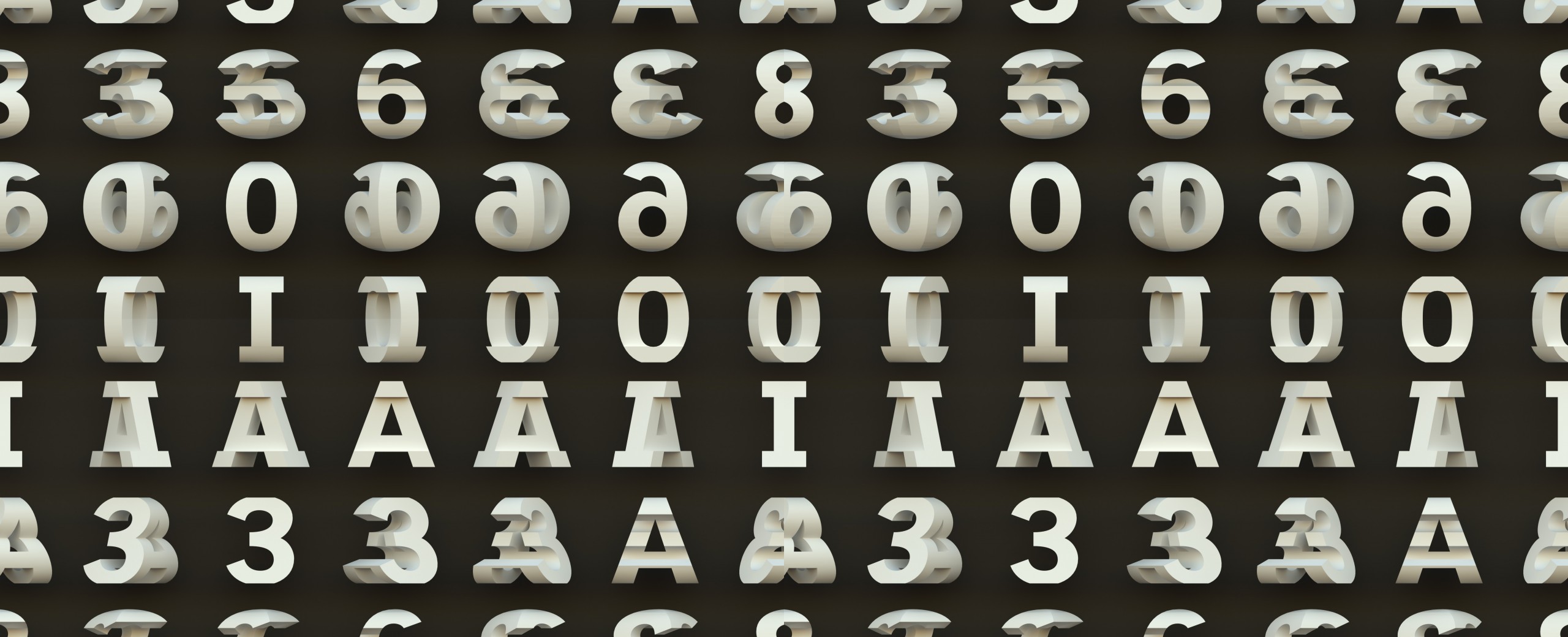 IA 360° Showcase Exhibition
The IA 360° is a permanent surround video projection system designed for the community to develop, learn, and exhibit immersive media works. Algorithmic forests, dystopian remnants, imagined alphabets, reclaimed narratives, omnipresent avatars, real and synthesized realms, cosmic awe, the microscopic made monolithic – this inaugural showcase highlights a diverse range of local and international perspectives that invite spectators to reflect on what can be an environment, and how a fixed public space allows the viewer to access and experience transforming landscapes. Be present, because these worlds are also meant to inspire and give a glimpse into places yet to be envisioned and explored together.
Curated by Kyle Duffield and Terry Anastasiadis.
This program features flashing lights and strobe effects for approximately 20 minutes of the full 90 minutes runtime. The artworks with flashing lights run back to back, are marked in the program linked above, and are prefaced with a timed notice in the gallery.
Featuring:
What comes after the fire
Alinta
Overture
BigFat x Myles

Swimming
Meghan Cheng
Skybox
Copy Planet
Intelligent Emergence V2 (360)
Chris Dammeyer
Radiograms
Éric Filion and Michael Trommer
Continuous New York
Tori Foster
Voices Unheard: The Church and Marginalized Communities
Nyle Miigizi Johnston, Nigel Nolan and Emmanuel Umukoro
Interior Landscapes / Re-collections
Laurie Kwasnik
DEEP SLEEP (part 1)
Adrienne Matheuszik
MYSTIC VALE
Allison Moore
year 14 A.I. ⋆ ˚。⋆ when i upload myself to the cloud, i don't feel any pain
Maximilian Prag
Botanical Computing: Growth Study 01
Silvia Ruzanka
Manifest
Andrey Rylov, Maxim Mezentsev and Ruslan Aliev
The Judgement of the Eye
Yaw Tony
3D render header image courtesy of Terry Anastasiadis
RELATED EVENTS
IA 360° Showcase Opening Reception
April 1st 5 – 7PM | InterAccess Gallery
Ctrl+Shift: Immersive Worlds beyond Projection
April 20th, 6:30 – 8PM | Hybrid at InterAccess and Online
OPEN HDMI: Plug + Play x ponyHAUS
April 29th, 7 – 10PM | InterAccess Gallery
Library Research Collective: Field Trips Screening, presented with University of Regina HRI
May 5th – 6th, 11AM – 6PM | InterAccess Gallery
Library Research Collective Artist Roundtable: Immersivity through the Environment, presented with University of Regina HRI
May 5th, 5:30 - 7PM | Hybrid at InterAccess and Online