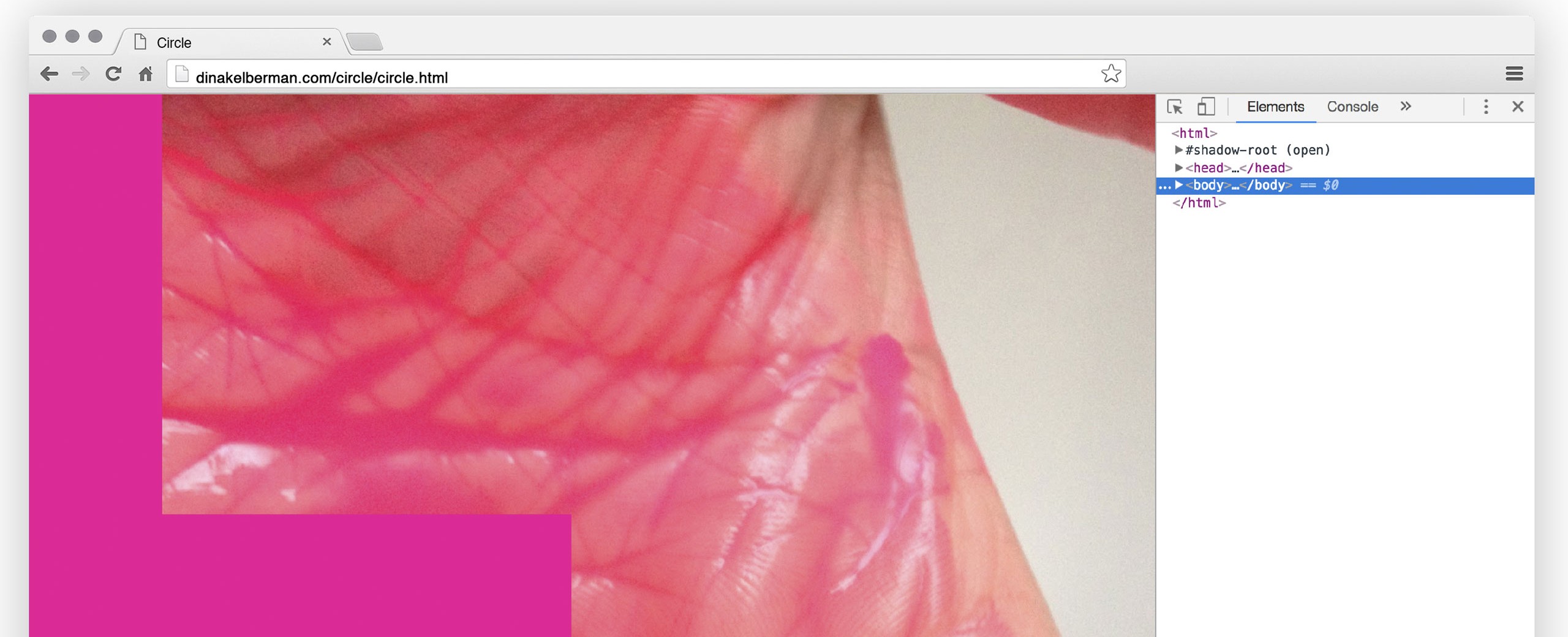 Local Host 2018: Sub/Hyper/Text
Works by Sarah Friend, Soo Jin Rho, Timo Kahlen, Dina Kelberman, and Amanda Low
Local Host 2018: Sub/Hyper/Text
a part of Vector Festival 2018, Born Digital
Online at vectorfestival.org
July 12 – August 18
FREE
For the second year Vector Festival includes a web-based exhibition in which participating artists experiment with new and emerging exhibition formats. Many of the works included reinterpret established 'offline' forms of artistic expression for new online contexts. As such, exhibited works include durational pieces, experimental games, concrete poetry, interactive sound works, moving images, and experimental narrative.
The full program can be found at vectorfestival.org.
About the Artists
Sarah Friend is an artist and software engineer working at a large blockchain development studio. When not doing that, she creates games and other interactive experiences. Her practice explores the polar concerns of privacy and transparency and the political/environmental implications of technology. She is a proud Recurse Center alum, and has recently presented at the Montreal International Games Showcase, the MoneyLab program by the Institute for Networked Culture in London, and Transmediale Berlin.
Soo Jin Rho lives and works in Seoul, South Korea. She studied visual communication design and digital media in South Korea and the US. She is interested in diverse variation of interactive narrative. She has dealt with conflict and spirituality in her works.
Sound sculptor and media artist Timo Kahlen chooses to work with the ephemeral: with wind and steam, with light and shade, with pixels and dust, with sound, noise and vibration. Kahlen has been nominated for the German National Sound Art Prize (2006), the Kahnweiler Prize for Sculpture (2001) and for the Prize for Young European Photographers (1989) and has received critical recognition at more than 180 exhibitions of contemporary media art since the mid-1980s. Kahlen currently works and teaches in Berlin.
Dina Kelberman's work comes from a tendency to meticulously collect and organize the media of everyday life. Kelberman has been commissioned by the New Museum and The Marina Abramovic Institute and included in numerous international biennials. Her work has been featured in The New York Times, Art21 and NPR, Known and Strange Things (Cole, 2016) and Wasting Time on the Internet (Goldsmith, 2016). Recently she presented at the UbuWeb Conference in Athens and the P3 Biennial in London.
Amanda Low is a recent OCADU graduate who plays with medium-specific narratives and storytelling through both traditional and non-traditionally animated means. Her practice currently deals with web art and the browser as a medium.
About Vector Festival
Now in its sixth year, Vector Festival showcases emergent, critical, and experimental new media art across a series of events that include exhibitions, performances, workshops, discussion panels, and screenings and is presented annually by InterAccess. Vector Festival was founded in 2013 by a revolving collective of curators, artists, and scholars. Foundational members (2013-2015) include Skot Deeming, Clint Enns, kris kim, Katie Micak, Diana Poulsen, and Martin Zeilinger.
About the Festival Curators
Katie Micak is an artist, curator, and researcher, whose work includes video and performance art practices, collaborative design, and an investigation of the integration of chatbots/robots into physical environments. Micak is a founding member of Vector. She holds an MFA from Syracuse University in Transmedia Studies, and is a recent MA graduate from OCADU's Digital Futures Program. Micak is also an educator in new media art practices. She has served as the Gallery Director of Spark Contemporary in Syracuse, NY and Propeller in Toronto, and was the Digital Media Department Manager at the Phillips Collection in Washington, DC. @KatieMicak / katiemicak.com
Martin Zeilinger is a new media researcher, curator, and practitioner based in London, UK, where he works as Senior Lecturer in Media at Anglia Ruskin University. He has been the co-curator of Vector Festival since 2014. Zeilinger's work on appropriation-based creative practices, digital art, financial technologies, and theories of cultural ownership has been published, screened, and exhibited widely. Current projects include 'MoneyLab#4' (London, UK, 2018; on contemporary art and financial activism) and 'Rethinking Affordance' (Akademie Schloss Solitude, Stuttgart, 2018; on digital art and design theory). @mrtnzlngr / marjz.net
Image: Circle-Poem by Dina Kelberman (2017). Courtesy of the artist.