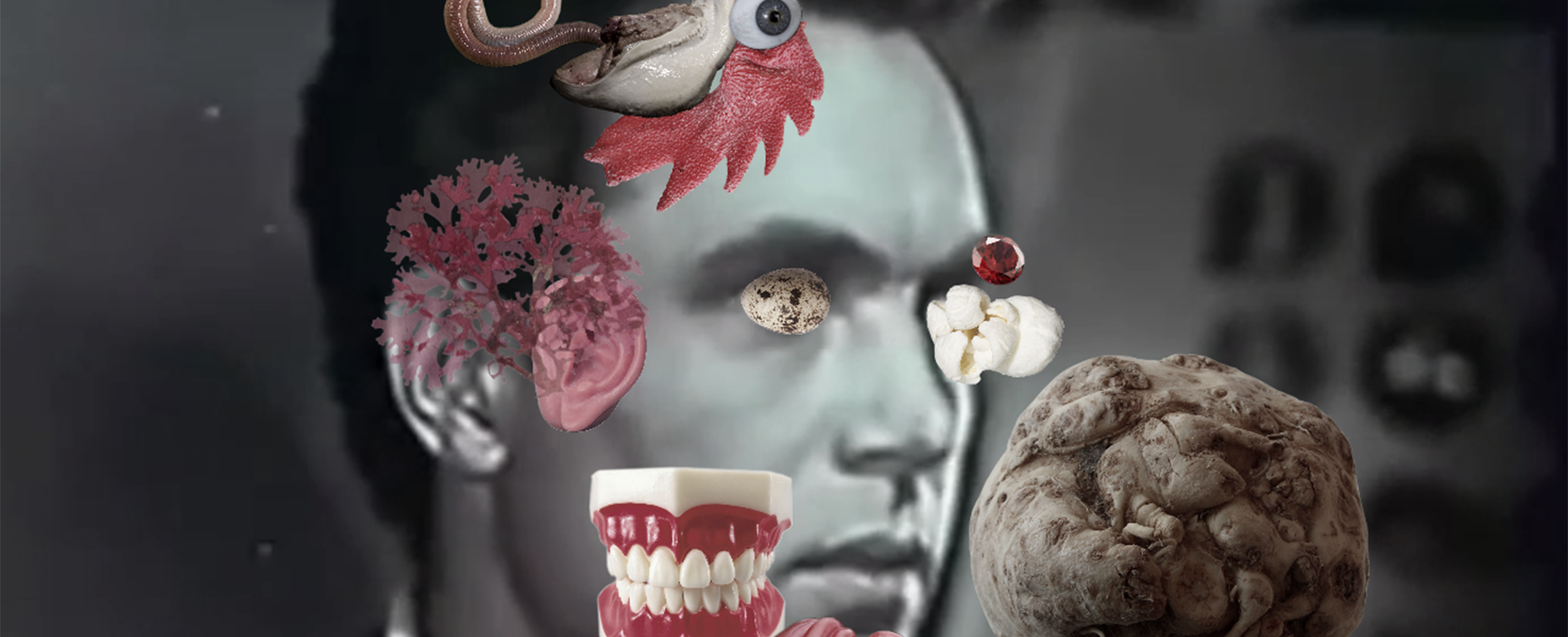 Local Host: Post-Human Media Arts
John Ayliff, Matt DesLauriers, Droqen, Nick Montfort, Vera Sebert
Online exhibition hosted @ vectorfestival.org
July 11-14, 2019
24 HRS
FREE

Ranging from generative art and games to experimental moving image collage, the works in this exhibition reflect a desire to imagine worlds that exist away from, despite of, and beyond humanity's follies.
This exhibition features works by John Ayliff, Matt DesLauriers, Droqen, Nick Montfort, Vera Sebert.

About the Artists

John Ayliff is an independent text-based game developer and science fiction writer. Most of his work features not-quite-human protagonists such as intelligent robots, and attempts to deliver a replayable experience through procedural generation and high levels of player choice. He is originally from the UK but now lives in Vancouver, BC.
Matt DesLauriers is a Toronto-born artist and creative coder now based in London, UK. Matt weaves together art, programming and technology to build playful creative projects for public installations, print media, and the web. His interactive installations have been shown in special events around the world, including the Louvre Museum in Paris, the AGO in Toronto, Reykjavik's 2019 Winter Lights Festival in Iceland, and Ontario Place Park's 2018 Winter Light Exhibition in Toronto.
Droqen has been making games forever. In 2012, he released Starseed Pilgrim, his best known game. He is excited to explore new experiences that are machine-augmented and relational to other humans. Unfortunately he has not figured out how to sell scary new ideas, so he has been learning to do this while continuing to create.
Nick Montfort's computer-generated books of poetry include #!, the collaboration 2×6, The Truelist (first in the Using Electricity series from Counterpath), and Hard West Turn. Among his more than fifty digital projects are collaborations The Deletionist and "Sea and Spar Between." He has six books from the MIT Press, most recently The Future. He is professor of digital media at MIT, also teaches at the School for Poetic Computation, and lives in New York.
Vera Sebert works at the intersection of visual media, language, film, and computer programming. Sebert holds a degree in Fine Arts from the University of Fine Arts Braunschweig and Academy of Fine Arts Vienna, and a degree in Language Arts at the University of Applied Arts Vienna. In 2017, she was Artist in Residence at Künstlerdorf Schöppingen. She is the recipient of the 2018 Hannsmann-Poethen Grant for Literature (2018) and is the 2019 Subnet Artist-in-Residence, Salzburg.


About the Curators
Katie Micak is an artist, curator, and researcher, whose work includes video and performance art practices, collaborative design, and an investigation of the integration of chatbots/robots into physical environments. Micak is a founding member of Vector. She holds an MFA from Syracuse University in Transmedia Studies, and is a recent MA graduate from OCADU's Digital Futures Program. Micak is also an educator in new media art practices. She has served as the Gallery Director of Spark Contemporary in Syracuse, NY and Propeller in Toronto, and was the Digital Media Department Manager at the Phillips Collection in Washington, DC.
@KatieMicak / katiemicak.com
Martin Zeilinger is a new media researcher, curator, and practitioner, working on digital art in relation to appropriation, financialization, AI, and intellectual property. He is currently working on completing a monograph on these topics; his research has been widely published in academic books and journals and translated into several languages. Martin currently works as Senior Lecturer in Media at Anglia Ruskin University (Cambridge/UK). Most recently, he has published an essay on blockchain art in the catalogue for the exhibition Vertiginous Data (National Museum of Modern and Contemporary Art, Seoul/Korea), and has completed co-editing a special issue of the journal Media Theory. This year, he has also joined the curatorial collective at NEoN Festival (Dundee, Scotland).
@mrtnzlngr / marjz.net
Image: Vera Sebert, Journey to the Planet of Nuclear Chewing Gum. Image courtesy of the artist.