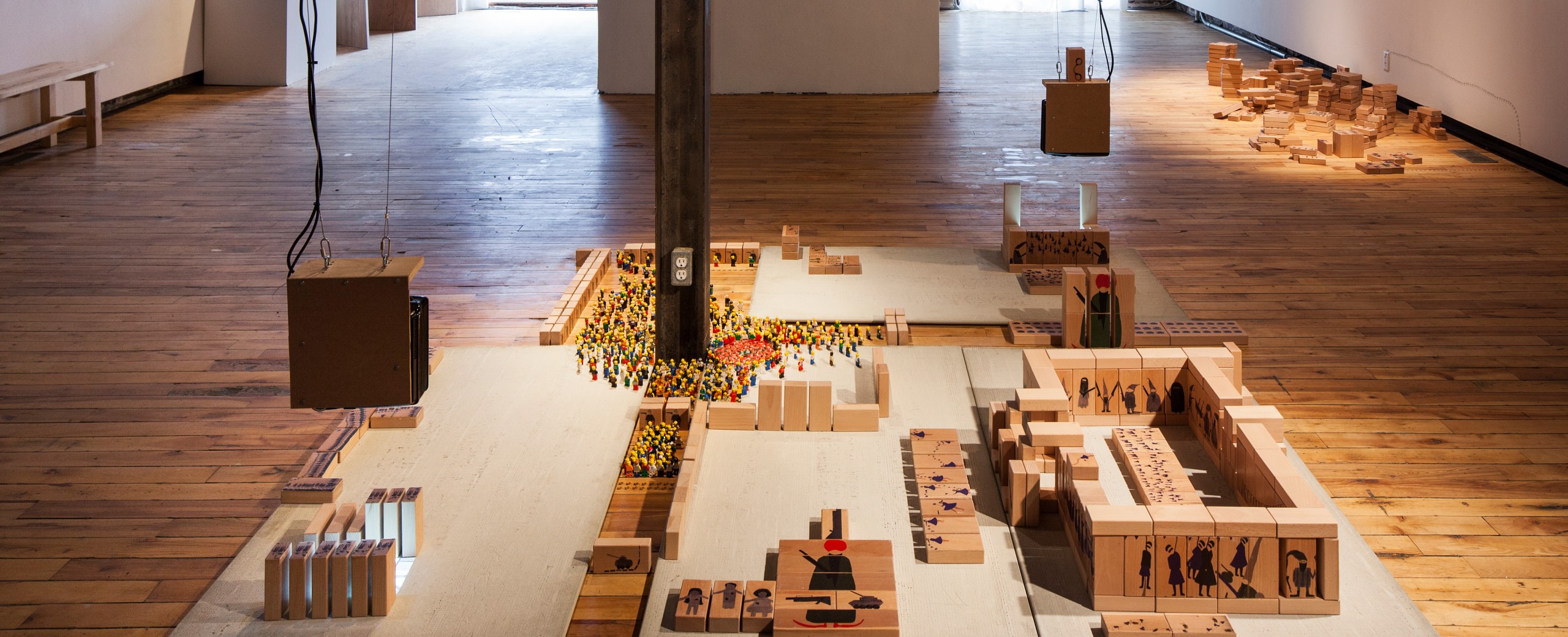 Isolated, or without response from its adversaries a social uprising has no meaning or interest. Sayeh Sarfaraz's latest exhibition, created for Le Labo and InterAccess, focuses on the relations between a government and its population, between power and its entities.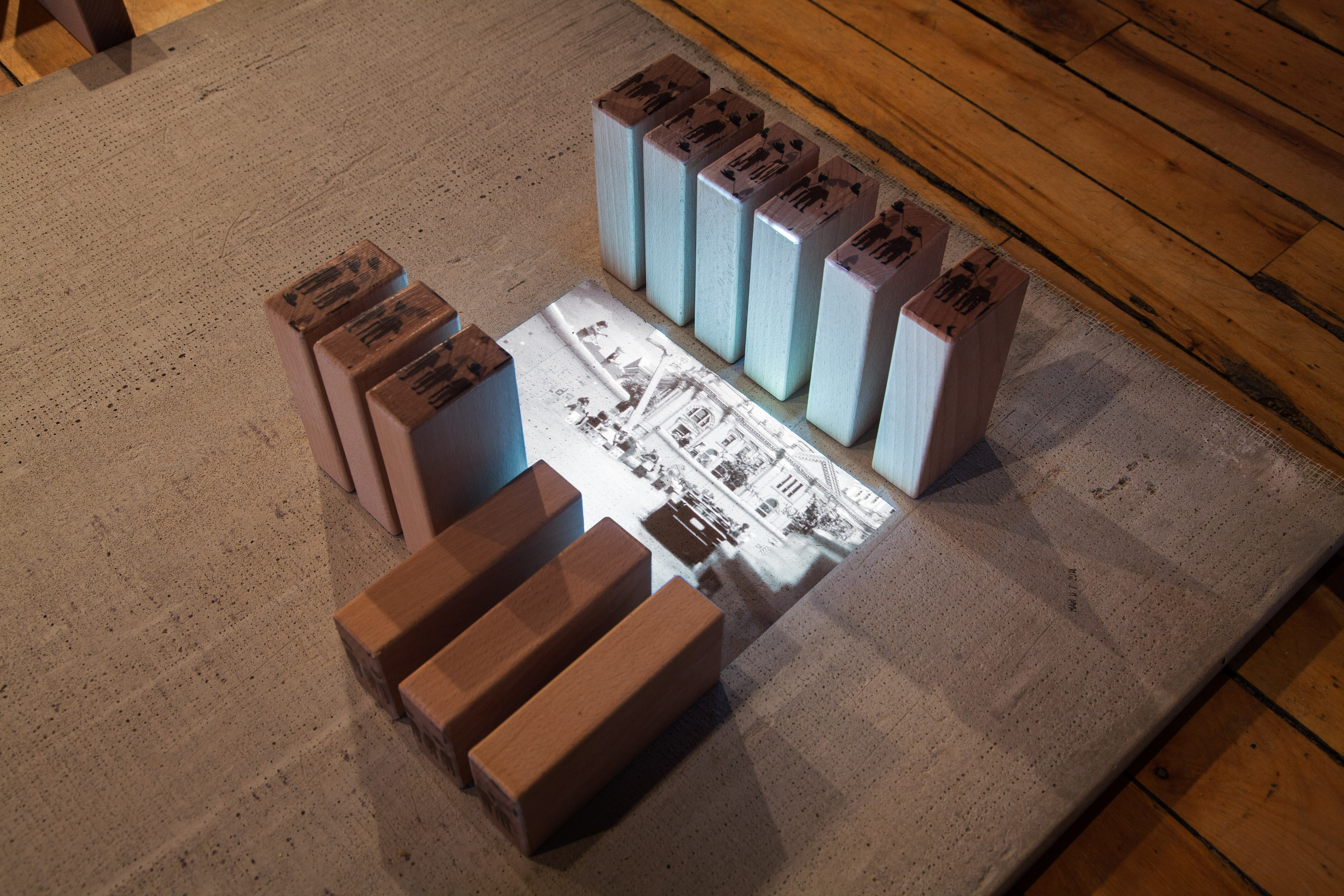 Sayeh Sarfaraz, Micropixies, installation view
By mixing immersive audio and video installations depicting the world of current political events with sculptural imagery from worlds of fantasy, the artist situates our encounter with these movements in particular ways. Through the interactions between the fictional world of childhood and the harsh reality of uprising, Sarfaraz lures the audience into what is at first a naive look into conflict, that unravels as a social and political reflection around the nature of resistance.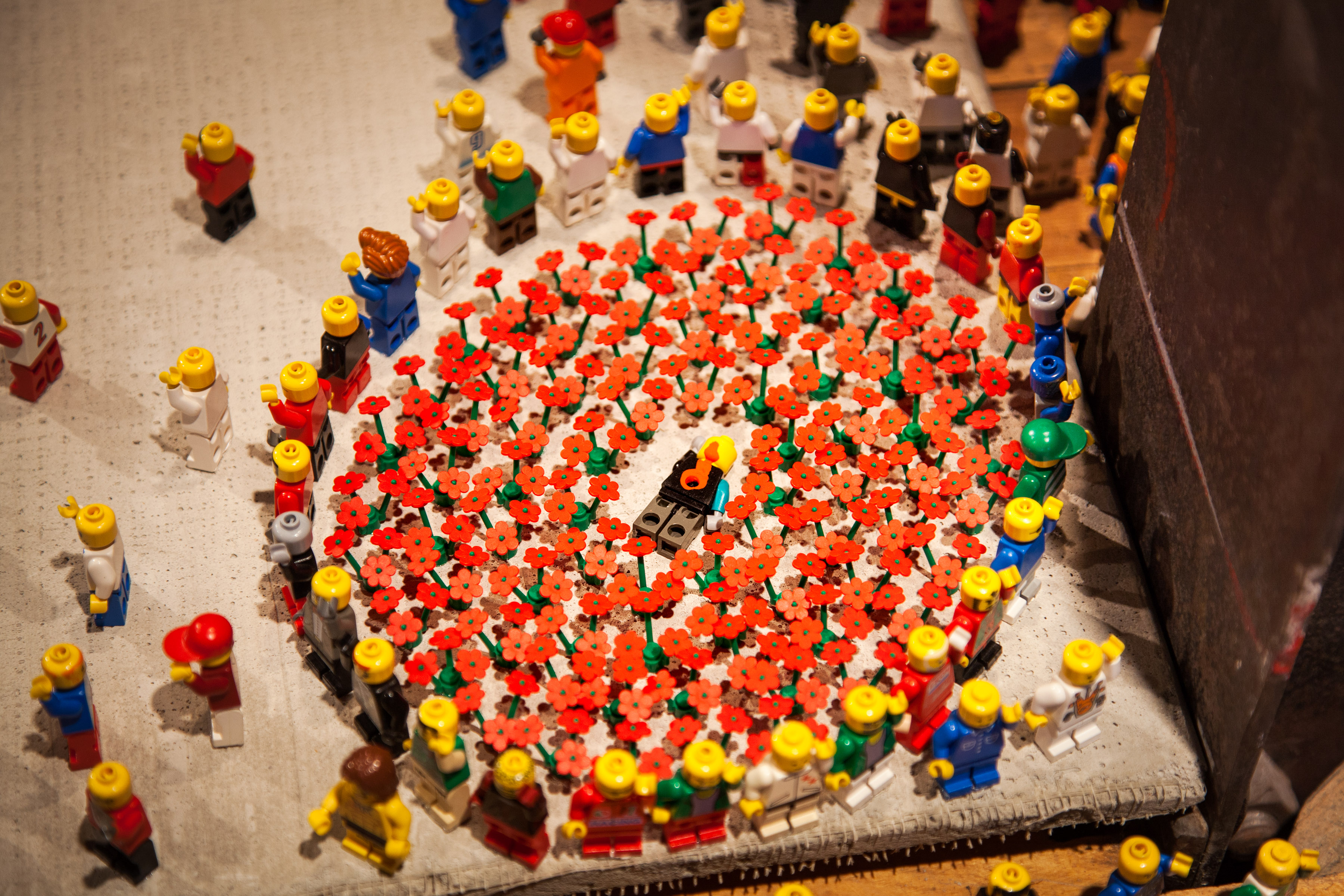 Sayeh Sarfaraz, Micropixies, installation view
Continuing the artist's investigations into social movements and uprisings Sarfaraz bases her new interdisciplinary installation (comprised of projection, newsreel, Youtube videos and sculptural objects inside InterAccess's exhibition space) on specific historical events from her native country: Iran - accession to power of Mahmoud Ahmadinejad, repression measures regarding students' strikes after his reflection and the election of a new moderate president Hassan Rohani.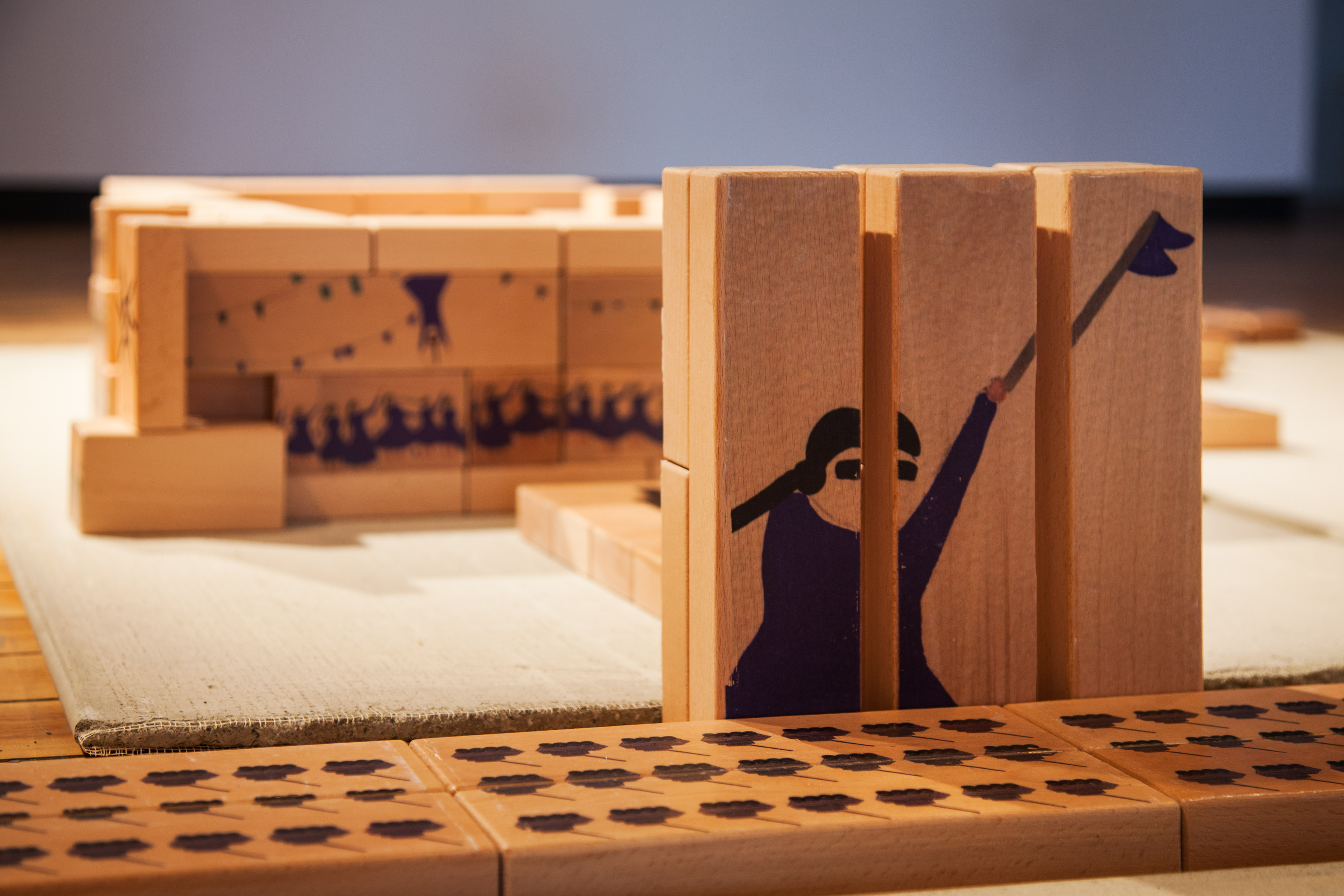 Sayeh Sarfaraz, Micropixies, installation view
Sayeh Sarfaraz was born in Shiraz, the cultural capital of Iran. She graduated from the Ecole Superieure des Arts Decoratifs in Strasbourg (France). She has recently immigrated to Canada and lives in Montreal since 2008.
Le Labo facilitates francophone media arts projects through access to a media production space, residencies, exhibitions, workshops, conferences, artist talks and professional and artistic partnerships.
Join us for the opening reception on Friday March 7, at 7pm. Artist will be in attendance.
Photograpy by Robin Hamill, 2014