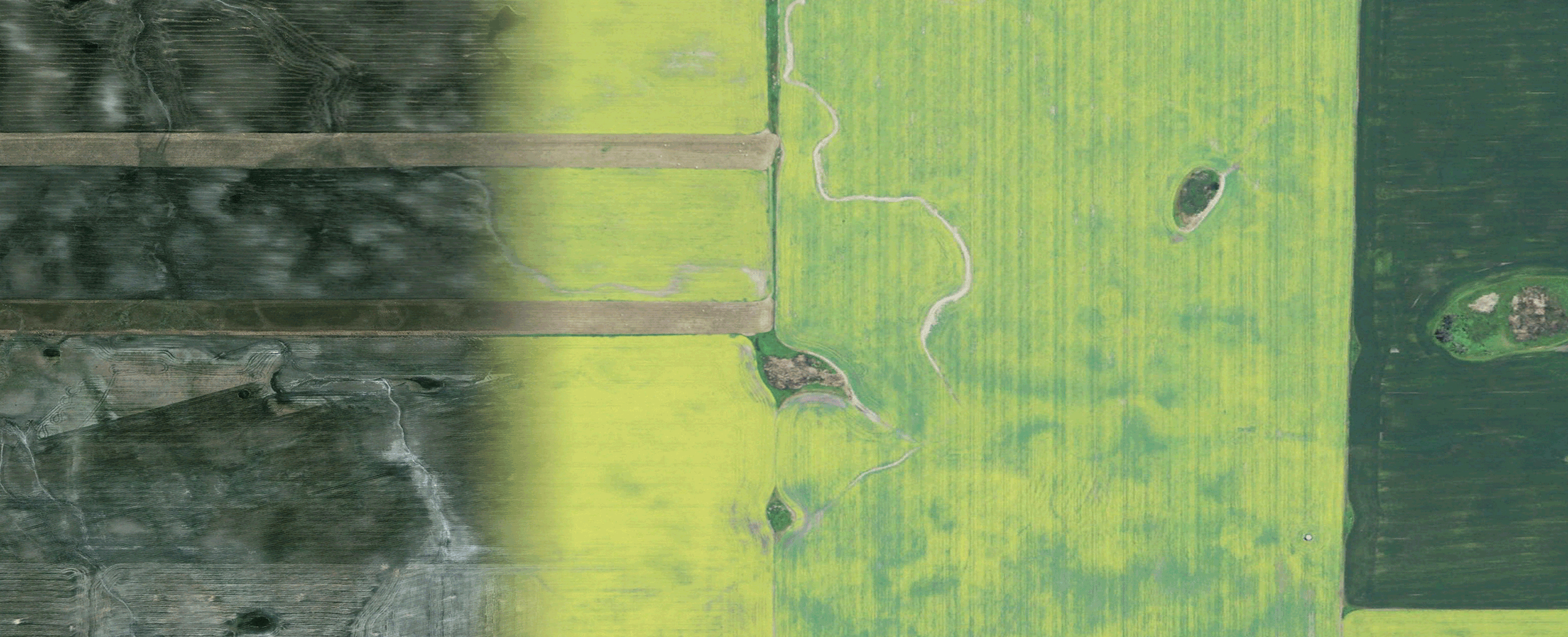 Once Is Nothing: A Drone Art Exhibition
InterAccess is pleased to present Once Is Nothing, an exhibition of international artists whose work investigates the cultural space and aesthetics of drones.
Once Is Nothing is Canada's first exhibition dedicated to exploring drones as a subject, material, and tool of artistic production. Through their engagement with the uses and perspectives of drones, the artists of Once Is Nothing generate a paradoxical view of both the infallibility and invincibility of drone technology while questioning borders, surveillance, identity, and place.
The exhibition includes new and contemporary works in video, sculpture, and photography by Lawrence Bird (Winnipeg), David Bowen (USA), IOCOSE (UK/Italy/Germany), Joe Ford (USA), Mona Kamal (USA), Morgan Skinner (Toronto), and Jasper Van Loenen (The Netherlands).
New video work by Laura Millard (Toronto) will be visible from the street in our window galleries every evening throughout the duration of the exhibition.
Once Is Nothing: A Drone Art Exhibition
February 17 – April 2, 2016
Exhibition Related Events at InterAccess
Opening Reception
Wednesday, February 17, 2016 from 7-9pm
Panel discussion with Lawrence Bird, David Bowen, Joe Ford,
Mona Kamal, Laura Millard, and Morgan Skinner
Moderated by Scott Sørli
Thursday, February 18, 2016 from 7-9pm
Drone Flight Techniques for Artists with Laura Millard
Saturday, March 26, 2016
About the artists
Lawrence Bird is based in Winnipeg; he works in film, installation and projection, and is preoccupied with space and its representation. His work has been installed at RAW:Gallery (Winnipeg), Grand Parade (Halifax), and Furtherfield Gallery (London), and Greenwich Royal Naval College (London). Lawrence also teaches, writes and edits (for furtherfield.org, Chora, and Leonardo). He has studied film, architecture, and urban design. The concerns of his design work and his artistic practice frequently intersect: hybrids of city and geography, technology and dwelling, politics and image.
David Bowen is an award winning studio artist and educator whose work has been featured in numerous group and solo exhibitions nationally and internationally. Bowen's work is concerned with aesthetics that result from interactive, reactive and generative processes as they relate to intersections between natural and mechanical systems. He is currently an Associate Professor of Sculpture and Physical Computing at the University of Minnesota, Duluth.
Joe Ford is an artist and professor of digital design at Arkansas State University. An Arkansas native, Ford is a graduate of the MFA Studio program at the University of Illinois. His current work is a third-person, passive, and slightly bemused look at the near future, surveillance and our complicated relationship with technology. The materials and techniques that he uses and the aesthetic choices he makes oscillate between those of traditional home-building and house-keeping and the stuff of 21st century digital culture.
IOCOSE are Matteo Cremonesi (Brescia, IT), Filippo Cuttica (London, UK), Davide Prati (Berlin, DE) and Paolo Ruffino (London, UK). They have been working as a group since 2006 through a variety of media, such as websites, videos, social networks, portraits, sunflower seeds, and dogs. Their work investigates the after-failure moment of the teleological narratives of technological and cultural development, with regard to both their enthusiastic and pessimistic visions. IOCOSE believe that, in the long run, both utopian and dystopian narratives will disappoint, and much more mundane and varied realities will remain. IOCOSE's focus is on the present moment in which the future is narrated, and on the ways in which these narratives are always already failing. IOCOSE have exhibited internationally at several institutions and festivals, including Venice Biennale (2011, 2013), Tate Modern (London, 2011), Science Gallery (Dublin, 2012), Jeu de Paume (Paris, 2011), FACT (Liverpool, 2012), MACRO (Rome, 2012), Transmediale (Berlin, 2013, 2015), Shift Festival (Basel, 2010), The Influencers (Barcelona, 2010, 2013), and TAJ and SKE Projects (Bangalore, 2014). Their work featured in publications such as Wired, The Creators Project, Flash Art, Liberation, Der Spiegel, El País, Adbusters, Neural and Vanity Fair, and on TV channels such as RAI and France4. IOCOSE depend on their organization and financing by Chemtrails Ltd, a limited responsibility company for the development of arts and conspiracies.
Mona Kamal is a multi-media installation and video artist who creates multi-media narratives about migration, journeys, and identities. Through questioning religion, conflict, and borders, she creates stories that directly confront her personal experiences and also the lives of people living in the many cultures that she lays claim to. Mona has exhibited both internationally and nationally with her most recent solo exhibition at VM Art Gallery in Karachi, Pakistan in 2015. She also has exhibited in New Delhi, India at Gallery Espace and has exhibited extensively in Canada including at the Art Gallery of Calgary, the Harbourfront Centre and YYZ Artists' Outlet in Toronto. In New York she has exhibited at the Queens Museum of Art, Exit Art and Rush Arts. In 2015 she was a media arts fellow at BRIC Media Arts. Mona has held residencies at the Banff Centre in Canada and at The Sanskriti Foundation in New Delhi, India. She has received grants from the Foundation for Contemporary Arts, PSC CUNY Grants For Adjuncts, the Ontario Arts Council, the Toronto Arts Council, and the Canada Council for the Arts. Mona received her BFA from NSCAD in Halifax, Nova Scotia and her MFA from Parsons the New School for Design.
Laura Millard has been exhibited in artist-run, commercial and public galleries across Canada and internationally, including Where Where Exhibition Space (Beijing), Doris McCarthy Gallery (Toronto), Glenbow Museum (Calgary), Sookmyung Women's University (Korea) and St. Lawrence University Art Gallery (New York). She has been a visiting artist and panelist in various university and gallery settings including the Banff Centre, the University of Waterloo, the University of Victoria, the University of Western Ontario, the Mendel Art Gallery and the Art Gallery of Ontario. She received a BFA from NSCAD University Art in 1983 and an MFA from Concordia University in 1992. In addition, Millard has held several artist residencies including at the Banff Centre, NSCAD University, Brucebo Studio in Sweden and Red Gate in Beijing, China. An artist, writer and educator, Laura Millard is currently an Associate Professor at the OCAD University where she served as Department Chair of Drawing and Painting for 10 years.
Morgan Skinner is an interdisciplinary artist working out of Toronto. His work merges interests in activism, art, and art history to explore political and religious subject matter, often at their intersection. Following the principle of form following function, his work has been executed in various mediums including: painting, photography, sculpture, video, sound, and robotics. Morgan's current projects, Utopian Fragment and Regressive Education, include a text- and video-based series exploring Canadian legislation.
Jasper van Loenen (NL, 1987) works as an independent artist/designer in the field of interaction and information design. He is interested in taking things away from the computer screen and finding ways to look and interact with information in different and more interesting ways. This often involves writing code and combing it with electronics to create physical, tactile installations. After having studied Interaction Design at the ArtEZ Institute for the Arts in Arnhem, the Netherlands, he graduated from the Networked Media master at the Piet Zwart Institute in Rotterdam.
Image: Still at 99˚30'51" from parallel 3 (2015) by Lawrence Bird.