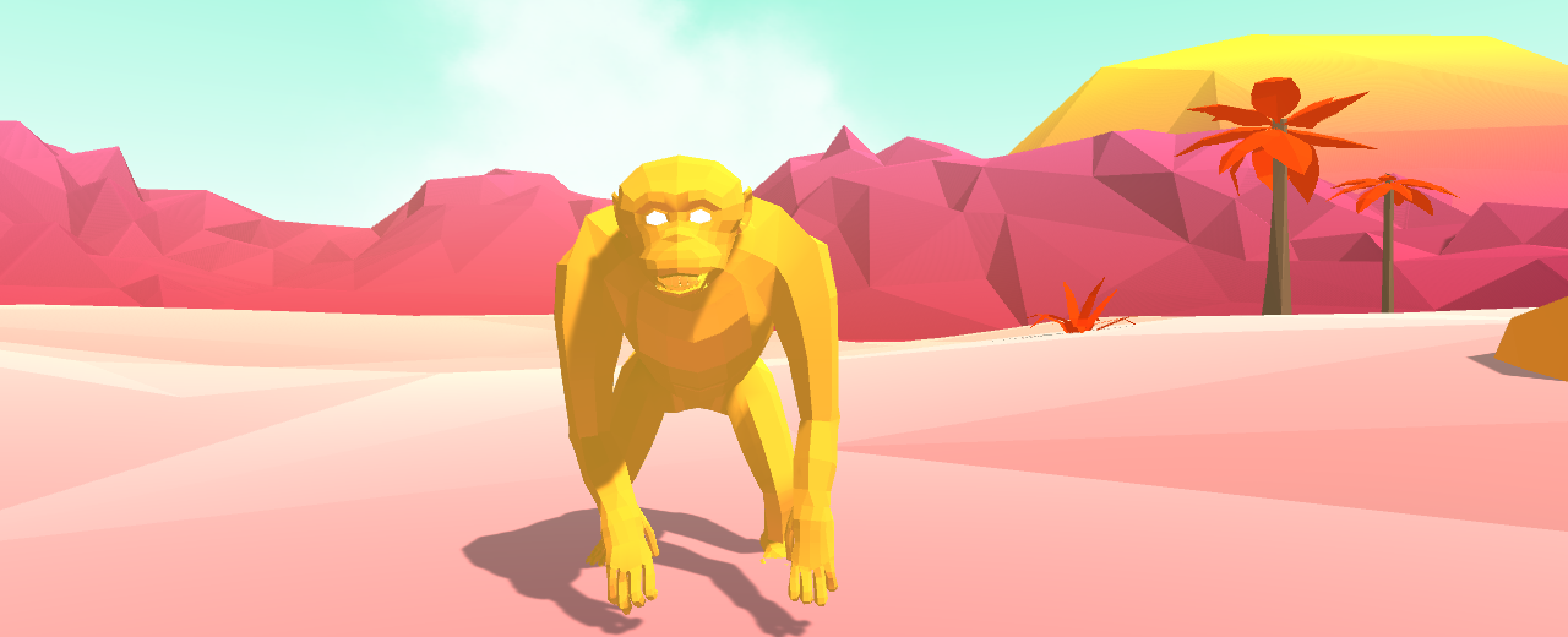 Ben Bogart, Henry Driver, Samantha Fickel, Molleindustria, and Jordan Shaw
This year, Vector's flagship exhibition explores the mediation of human perception through algorithms and machines. It features new works by artists based in Canada, the US, and the UK, including Virtual Reality pieces, video installations, interactive sculptures, and digital environments. Together, the works shown raise questions such as: What might it mean to see 'like' a machine? Do LED screens have optical nerves? What kind of vision emerges when artists attempt 'close readings' of software code? How do artificial intelligences perceive their surroundings, and how do they make sense of narratives about AI? Is the social and political meaning of images lost when such images are simulated and commodified? As in previous years, the exhibition showcases both emerging and established artists, and brings into dialogue an exciting mix of creative perspectives that experiment with new and established digital technologies.
Vector Festival Launch Party and Exhibition Opening Reception
Thursday, July 13, 2017, 7-10pm
*Refreshments graciously provided by Ace Hill Brewery
More information about the festival can be found at vectorfestival.org

Other festival related events and exhibitions:
Day Zero: Voight-Kampff | Pre-Festival Social and Screening
@Electric Perfume | July 12th 2017 | 8pm – 11pm | PWYC
Vector Festival Launch Party and Exhibition Opening Reception
@InterAccess | July 13th 2017 | 7pm – 10pm | FREE
Pattern Recognition | Exhibition
With works by Ben Bogart, Henry Driver, Samantha Fickel, Molleindustria, and Jordan Shaw
@InterAccess | July 14th – August 12th 2017 | FREE
Execute! From Scene to Screen | Screening
@Artscape Youngplace | July 14th 2017 | 9pm – 11pm | $15
Signal / Space | Performance
With performances by foci + loci, Tasman Richardson, and Gabe Knox + Daniel Zabawa
@Artscape Youngplace | July 15th 2017 | 8pm – 11pm | $15
Making Virtual Instruments | Workshop
Led by New York-based duo foci + loci
@InterAccess | July 15th 2017 | 11am – 3pm | $45 regular | $35 passholders
Performance Panel: Signal / Space
@InterAccess | July 16th 2017 | 2pm – 4pm | FREE
Local Host | Online Exhibition
With works by Hannah Epstein, Zev Farber, Alex Myers, Jasmeet Sidhu, Tanja Vujinović, and Sagan Yee
vectorfestival.org | July 13th – August 12th 2017
Local Host IRL | Exhibition
@Black Cat Artspace | July 13th – July 16th 2017 | 12pm – 6pm | FREE
Elders by Alex Myers at Loop Hole Gallery
@Loop Hole Gallery | July 1st – July 31st 2017 | Dusk till Dawn | FREE
Art on the Screens | Screening
@Celebration Square Mississauga | July 24th 2017 | 8pm – 10pm | FREE
About the artists
Ben Bogart is a Vancouver-based interdisciplinary artist working with generative computational processes (including physical modelling, chaos, feedback systems, evolutionary computation, computer vision and machine learning) and has been inspired by knowledge in the natural sciences (quantum physics and cognitive neuroscience) in the service of an epistemological inquiry. Bogart has produced processes, artifacts, texts, images and performances that have been presented at galleries, art festivals and academic conferences in Canada, the United States of America, the United Arab Emirates, Australia, Turkey, Finland, Germany, Ireland, Brazil, Hong Kong, Norway and Spain. He has been an artist in residence at the Banff Centre (Canada), the New Forms Festival (Canada) and at Videotage (Hong Kong). His research and practice have been funded by the Social Science and Humanities Research Council of Canada and the Canada Council for the Arts. Bogart holds both master's and doctorate degrees from the School of Interactive Arts and Technology at Simon Fraser University.
Henry Driver has shown both internationally and across the UK, exhibiting at Tate Liverpool and Tate Britain. He was shortlisted and exhibited for the global Aesthetica Art Prize 2016. Recently, he was selected for alt_Barbican a new major project by the Barbican and The Trampery, through this he will be exhibiting at MUTEK, Montreal, 2017. Driver is based in the UK.
Jordan Shaw is an artist and creative technologist who was raised and is currently based in Toronto. He's a recent MFA graduate of OCAD University's Digital Futures program, where he was awarded the Best Exhibited Work in his program's graduate exhibition. Over the duration of Shaw's career he has had work exhibited internationally in Australia, Canada and the United States at a range of art, culture and technology conferences and festivals.
Samantha Fickel grew up in the Niagara Region of Southern Ontario. She attended OCAD University where she majored in Sculpture and Installation with a minor in Integrated Media. It was here that she took her first electronics class and has been do-it-yourself hacking ever since. Fickel moved to Chicago to attend SAIC where she received her MFA in Art and Technology Studies. During this period of study Fickel combined her love of sculpture with her interest in electronics to create work that attempts to unravel her relationships with technology. Fickel is currently working and creating out of her studio in Chicago.
Paolo Pedercini (aka Molleindustria) was born in Northern Italy and is currently based in Pittsburgh. He is an assistant professor at Carnegie Mellon University.


About Vector Festival
Vector Festival showcases emergent, critical, and experimental new media art across a series of events, including exhibitions, performances, workshops, and screenings. Vector Festival was founded in 2013 by a revolving collective of curators artists and scholars. Foundational members (2013-2015) include Skot Deeming, Clint Enns, kris kim, Katie Micak, Diana Poulsen, and Martin Zeilinger.

About The Curators
Skot Deeming is an artist, curator and scholar, whose work spans the spectrum of new media art practice from broadcast media to computational art, experimental videogames, and game art. Deeming is the founder and co-curator of Vector Festival, and currently resides in Montreal where he is a doctoral candidate in the Individualized Program, and a graduate researcher at the Milieux Institute for Arts, Culture and Technology at Concordia University. (mrghosty.com)
Martin Zeilinger is a new media researcher, curator, and practitioner, with interests in appropriation art, creative computation, live coding, and theories of cultural ownership. He is currently a Fellow at Akademie Schloss Solitude in Stuttgart/Germany, with a project on algorithmic authorship. Aside from teaching as a Lecturer in Media at Anglia Ruskin University, Cambridge/UK, Martin is also co-convener of the Digital Art Research Group (DARG) at Cambridge University, and co-organizer of the MoneyLab#4 symposium in London. (@mrtnzlngr / marjz.net)

Image: A Short History of the Gaze by Molleindustria (2016)