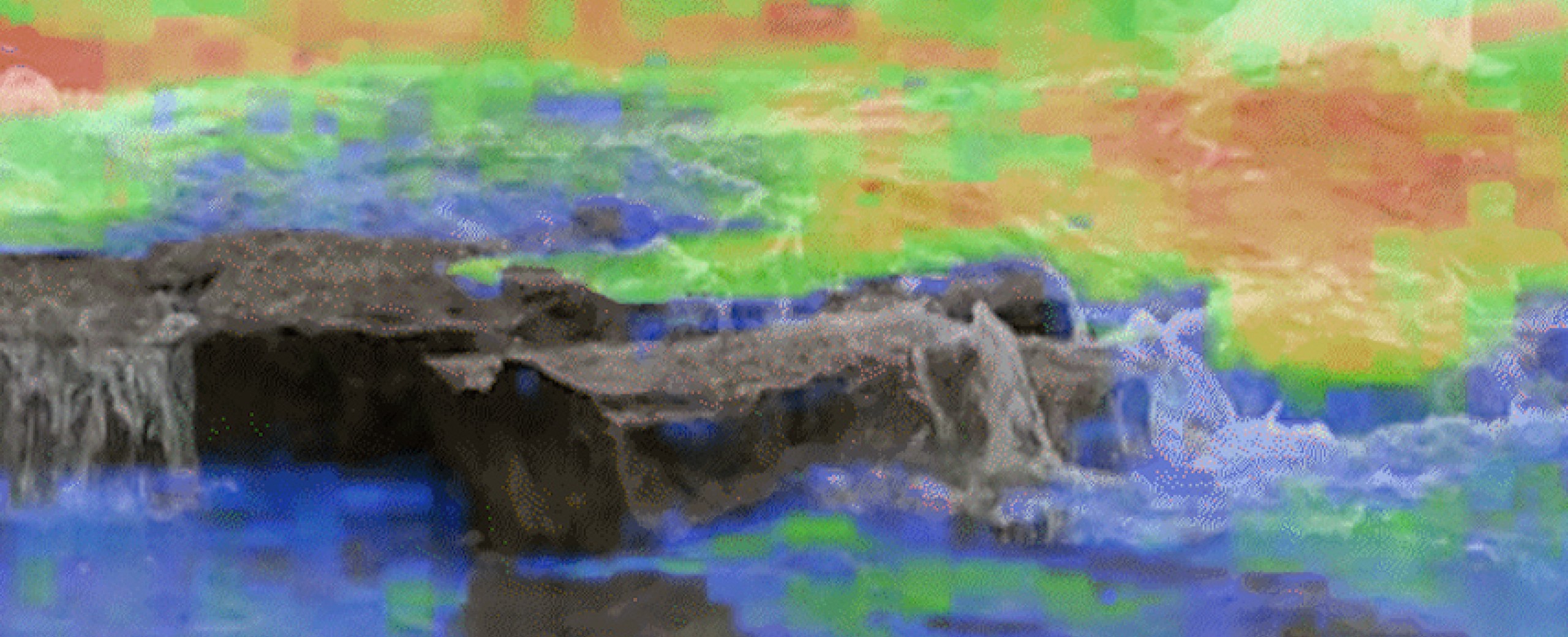 Vector Festival's 2023 flagship exhibition, shadow work, engages the formal and informal and mundane and arcane ways that classification systems attempt to contain the messy realities of our lives and shape our conditions. Confronting the work that both maintains and disrupts these systems, shadow work presents interventions on labour, the calculability of human life, the echoes and reverberations of colonization, and propositions for new, "life-giving" languages. Curated by Mitra Fakhrashrafi, on view July 6 - August 5.
FESTIVAL LAUNCH PARTY & OPENING RECEPTION
Thursday, July 6 | 7 - 9 PM
InterAccess (950 Dupont St. Unit 1, Toronto)
FEATURING:
Siliconsoul - Imogen Clendinning
Portals, Not Homes - Zoe Osborne, Vasuki Shanmuganathan, Nithursan Elamuhilan, Krish Dineshkumar, & Akash Mulye
Follow the Drinking Gourd - Allan Pichardo
We're All Here In Time - Swarm
This exhibition is presented as part of InterAccess's 2023 Vector Festival. Full shadow work exhibition details can be found here.
ABOUT THE ARTISTS
Imogen Clendinning is a media artist, researcher and DIY archivist who resides in London ON. In her practice, Clendinning is working to develop solar-powered web servers to hold digital archives for grassroots collectives and artist-run centres. She has shown across Ontario, in Windsor, North Bay and Temiskaming. Clendinning is currently pursuing a PhD in Art and Visual Culture at Western University, with a focus on DIY Internet infrastructure and sustainable practices in digital archiving.
Krish Dineshkumar is a podcast producer, creative archivist, DJ and cook. He scored music for the film Snowbirds (2020), which premiered at Inside Out Film Festival 2020. Krish is a member of the Tamil Archive Project collective, under which he'll be running Cooked Until Tender: a project that provides mental health support and cooking fundamentals for young men.
Vasuki Shanmuganathan is an artist, researcher, and educator. Her emerging art and curatorial practice engages with archives of the mundane and symbiotic forms of connections to trace the material and immaterial borders of the digital sphere. In 2022, she created a series of installations for the Gardiner Expressway underpass as part of the AR Knot Artist Residency (Ottawa) and her current AR work can be seen as part of Hypercity Festival (Toronto).
Zoe Osborne is a Toronto based artist and designer from Barbados, crafting digital animations. Her work focuses on Caribbean symbolism and narratives as they relate to home, longing, and the Caribbean diaspora. She is the founder of Mahogany Culture, a collective focused on Caribbean culture retention and celebration.
Nithursan Elamuhilan is an emerging photographer and data analyst based in Scarborough, Ontario. He is actively exploring ways to incorporate photography, data, and graphic design as an expressive mode of communication. Since 2021, he has led a civic tech initiative, itsneerby, that aims to document public greenspaces and communities, utilizing archival and open data with public art initiatives to engage and share knowledge with others.
Allan Pichardo is a digital artist who—through interactive installations, netart, video games, and hacked software—intends to upend the relationship between consumers of technology and the power structures that exploit them for data. He dissects the mechanics of social media to transform mundane interactions into reflective experiences, engaging deeply with the raw materials of computational media to extrapolate alternate futures where users have ultimate agency over their personal data.
Swarm is concerned with making artistic inquiries into astrophysical concepts– particularly the nature, structure and the materiality of the universe (from the micro to macro). While her practice encompasses all mediums of art, she is primarily focused on traditional and contemporary textile methods and how the practice of making can be a form of astronomical observation. Her current field of interest is cosmology, the early universe, the nature of time and our cosmic origins.
ABOUT THE CURATOR
Mitra Fakhrashrafi is a curator and researcher interested in all things placemaking, border abolition, and Toronto. Mitra is chair of the Whippersnapper Gallery board and co-founder of Way Past Kennedy Road, a collective supporting artists living at the margins in producing, exhibiting, and profiting from their storytelling practice. In her spare time she grinds cardamom and listens to music that emerges from Toronto; a since-always queer, Black, Indigenous, and diasporic city.
Visit vectorfestival.org for full festival programming.
---
Header image courtesy of Imogen Clendinning: Silliconsoul (2023), GIF