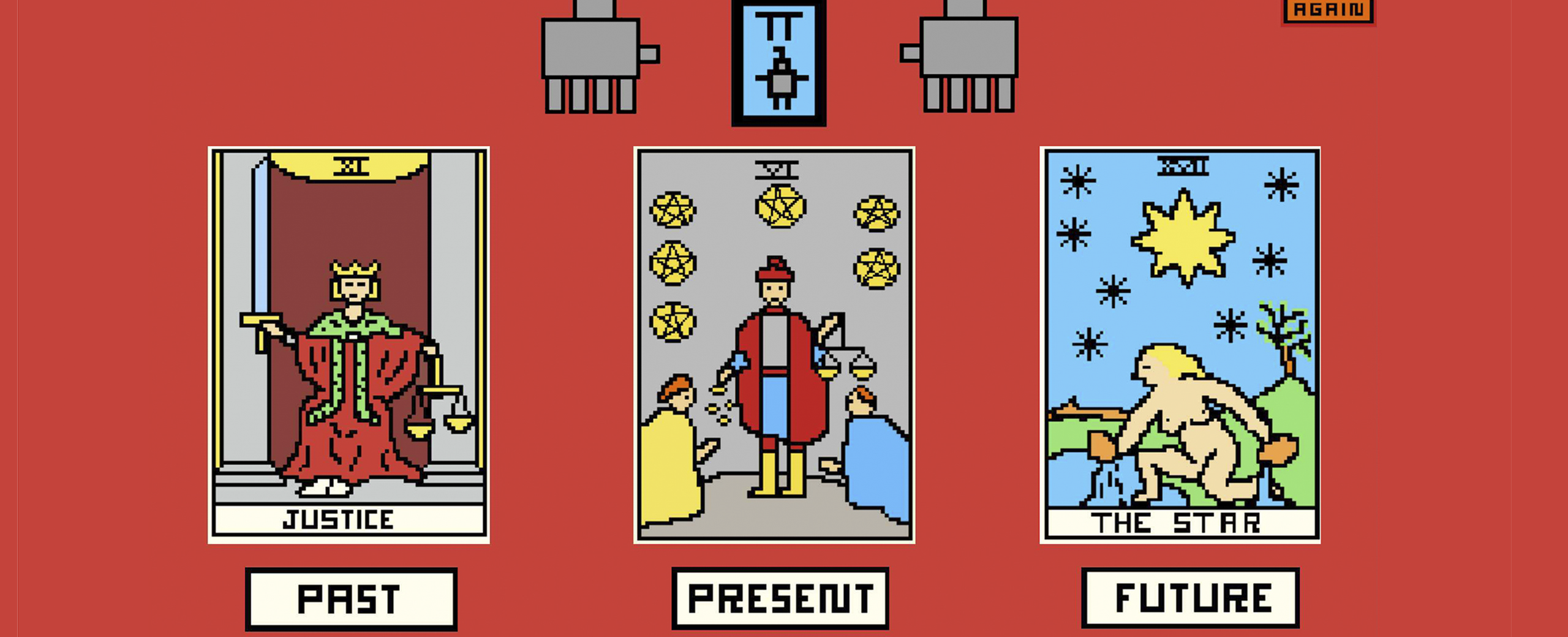 InterAccess is pleased to present its 16th Annual InterAccess Current Exhibition.
This year's IA Current Emerging Curator is Stacie Ant, a USSR-born new media artist and curator who recently graduated from OCAD University's Integrated Media Program. Proposed by the emerging curator, this year's premise is rooted in the nexus of spirituality and digital technology.
Inspired by the media theories of Douglas Rushkoff and Neil Postman, transcendence suggests a parallel between traditional religious experience and a digitally immersed lifestyle. Contemporary technology allows us to partake in an outer body experience through video games, VR, online communication and new tools that quicken one's expectations of a natural time flow.
Transcendence is a group exhibition that showcases emerging new media artists who explore the otherworldly experiences made possible by technology. Each artist examines the ways mass aesthetic, ethical and epistemological formations are influenced not only by online content but also by the overall accessibility to an overwhelming amount of information and the tools through which this information is consumed. In an age of ascending secularism, what does it mean to experience sacred moments in a culture of infoxication?
Featuring works by Nathaniel Addison, Cat Bluemke, Ryan Cherewaty, Kevin Holliday, and Kara Stone.
Opening Reception
Wednesday, October 18, 2017, 7-10pm
Curator Tour
Saturday, November 11, 2017, 1-2pm
About the Artists
Nathaniel Addison is a designer and architectural heritage consultant, researching and applying new technology for documenting historic places. His professional experience archiving character-defining qualities as well as material and fabrication research inform his emerging media arts practice based in Toronto, Canada. His work seeks accessible technologies for investigating issues concerning ruin and redundancy, built and otherwise. He is an active proponent of DIY artist culture and is a board member at the White House Studio Project.
Cat Bluemke is an interdisciplinary artist based in Toronto. Her practice explores the distribution and conflicts of capital in relation to technology. She uses design, performance and interaction to investigate collaboration and abstraction. She works both independently and collectively; as the collective Tough Guy Mountain, a Toronto new media art collective that uses bureaucratic practices as artistic medium. She co-runs the collective's DIY-space, The Brandscape, running workshops and rental space to make creative technologies more accessible in the arts community.
Ryan Cherewaty is a media artist currently pursuing a master's degree at the Piet Zwart Institute in Rotterdam. His work explores the post-human experience within the networked condition – where the technology of ubiquitous computing and interconnectedness are addressed as inherent concepts of reality and looks to the future of meshing ourselves with non-human intelligences. Having spent a number of years in the visual effects industry, techniques utilized in this field are the central component of Ryan's work. His work has been shown in Amsterdam, Rotterdam, London and Toronto.
Kevin Holliday is an artist based in Toronto. Currently a student at OCADU, their work is an investigation of the confluence between identity and popular culture. Their work attempts to explore and explicate the coerced performativity of modern life and the impact this has on self-conception. Holliday works in multiple media including video, installation, and collage, and always incorporates an element of performativity. Holliday produces work with the hopes that it will create a discourse about the increasing commodification of the self in contemporary society.
Kara Stone is an artist and scholar interested in the affective and gendered experiences of mental illness, wellness, and healing as it relates to art production, videogames, and traditional crafting. Her artwork has been featured in The Atlantic, Wired, and Vice. She is a member of the Different Games Collective and not-for-profit Dames Making Games. She holds an MA from York University in Communication and Culture and is currently a PhD student in Film and Digital Media with a designated emphasis in Feminist Studies at University of California at Santa Cruz.
About the InterAccess Current Emerging Curator

Stacie Ant is a USSR-born new media artist and curator who recently graduated from OCAD University's Integrated Media Program. Her artistic and curatorial practices explore the way in which technology reshapes the collective unconscious. She has exhibited work around Toronto and California, including Trinity Square Video, Xpace Cultural Centre, AGO and UFO Gallery (OAK). Proposed by the emerging curator, this year's premise is inspired by the nexus of spirituality and digital technology.
The InterAccess Current program supports the professional development of emerging curators and artists interested in new media and electronic practices. Each year, InterAccess selects an emerging curator, who works closely with IA staff to conceptualize and execute an exhibition of works by emerging artists.
Image: Kara Stone, still from Techno Tarot (2014)