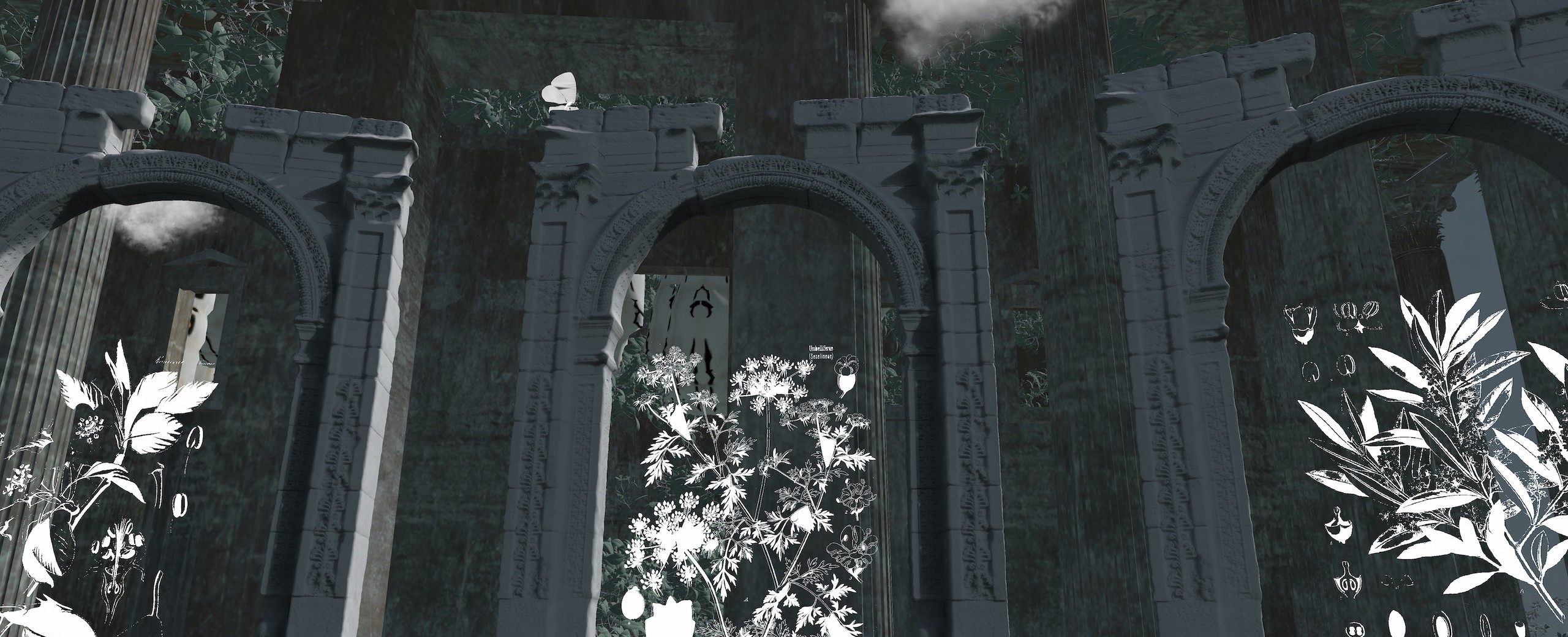 The Upper Side of the Sky
InterAccess is pleased to present a solo exhibition by Damascus-born, Toronto-based multimedia artist Jawa El Khash. Jawa El Khash is the recipient of the 2019 InterAccess Media Arts Prize. For over twenty years this award has been granted annually to a graduating Integrated Media student at OCAD University whose work exhibits excellence and innovation in new media practice.

Through digital world-building, Jawa El Khash considers the interrelation of political and geographic displacement, archiving, and botany. In this exhibition, the artist presents her virtual reality work The Upper Side of the Sky, an immersive environment that resurrects ancient ruins and plant life lost to civil war in Palmyra, Syria. Using Unity, Houdini, and 3Ds Max, El Khash explores the tensions between digital technologies' capacity to destroy and preserve life. Positioning this VR environment and associated research materials as an archive, El Khash's digitally reimagined Palmyra is designed to aid cultural-historical memory of this place for future generations.

Read Vince Rozario's essay about this exhibition here.

Opening Reception
Wednesday, January 15, 2020
7-9PM

About the Artist

Jawa El Khash (b. 1995, Damascus) is a multidisciplinary artist that uses virtual reality, holography and painting to investigate nature, architecture, and immigrant refugee culture. By collecting and rendering digital materials, El Khash constructs and reimagines realms for lost cultural relics, oral traditions, and concepts. Recent exhibitions include "The Upper Side of The Sky" at Crutch CAC (2019), Digital Deserts at Kit & Ace (2018), and "Liminal Forms" at the OCAD University Graduate Gallery (2018).