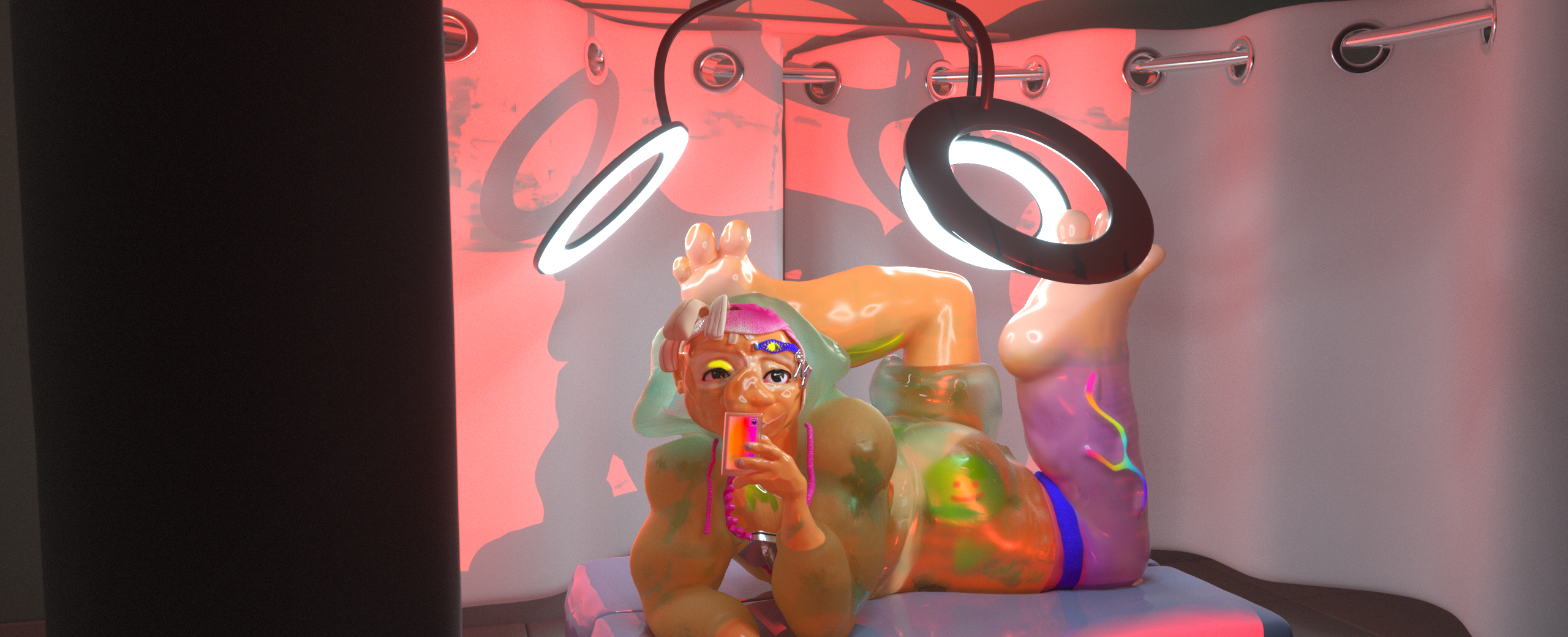 Rah, Lux Logan, Malik McKoy
Curated by Lorna Mills
Installation screened on the doors of Artscape Wychwood Barns (76 Wychwood Ave, Toronto, ON M6G 2X7). Hours: 6:45–9:45 PM.

Presented as part of the City of Toronto's BigArtTO program


What We are Missing endeavours to indicate the constantly changing parameters of our social existence during what is now being referred to as the fourth wave of COVID. This doesn't necessarily refer to our losses but can emphasize the things we are not noticing. Three artists—Rah, Lux Logan, and Malik McKoy—have all created works born out of the isolation of the past 18 months that manifest a new consciousness of our virtual bodies.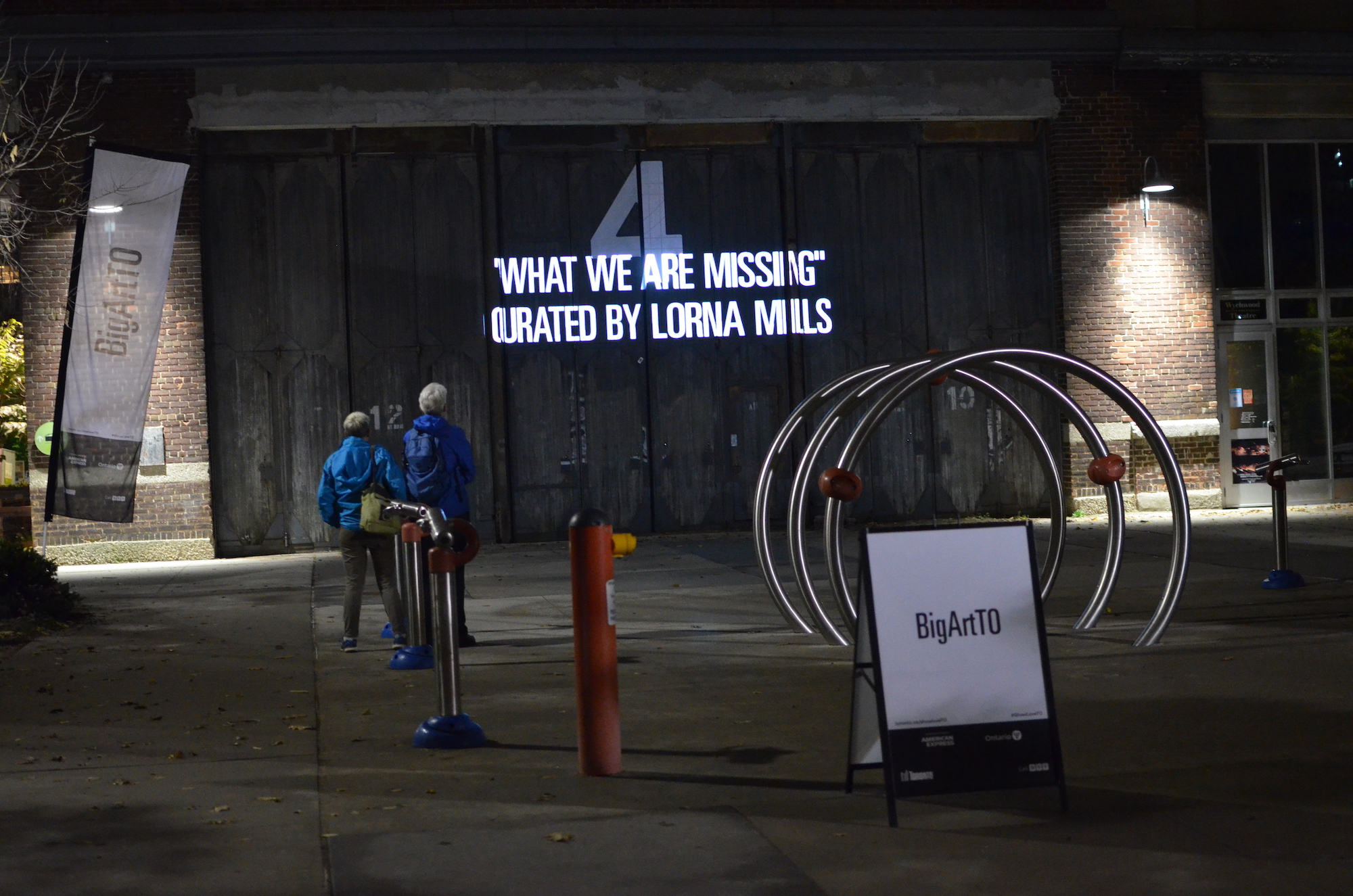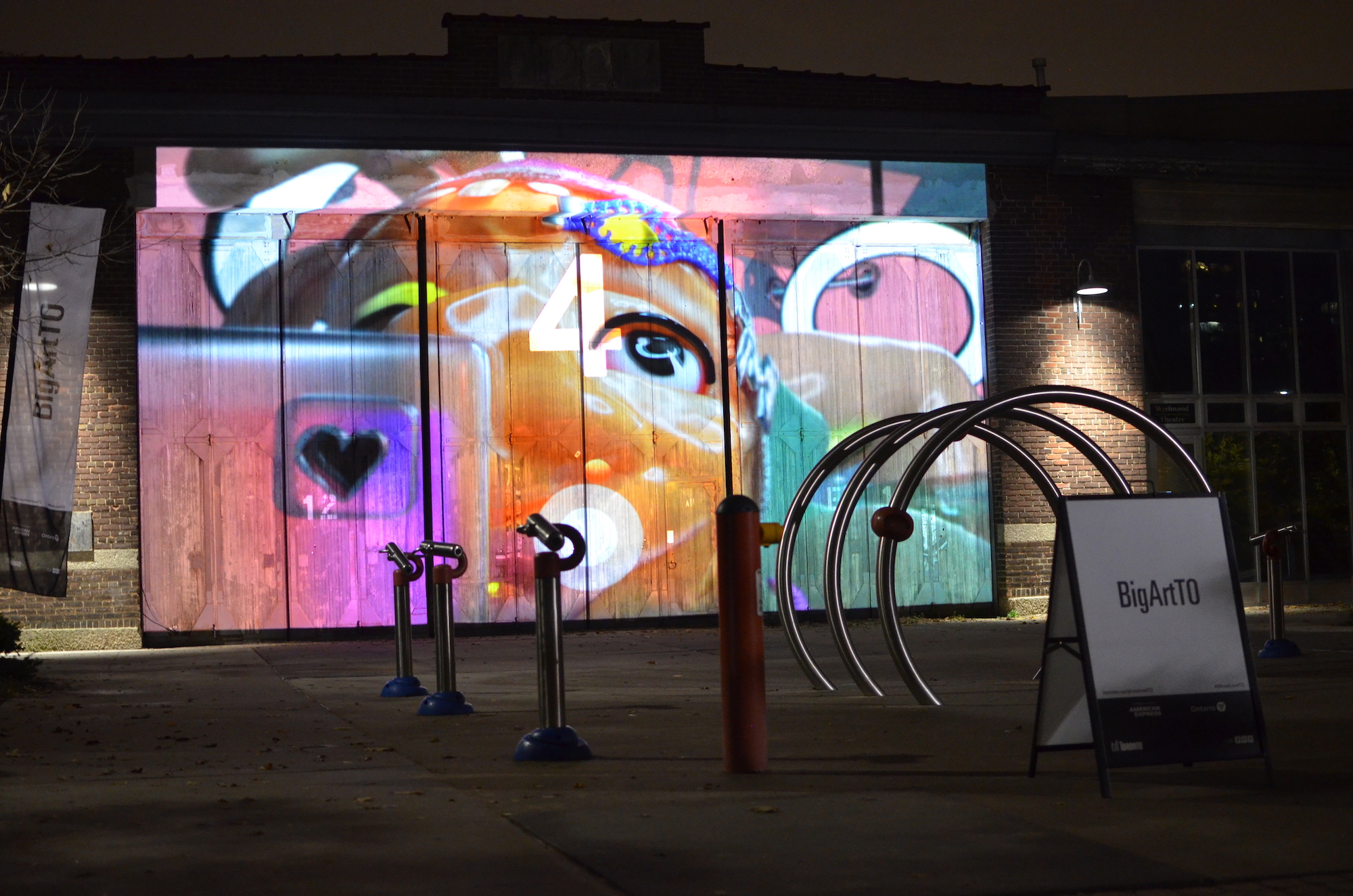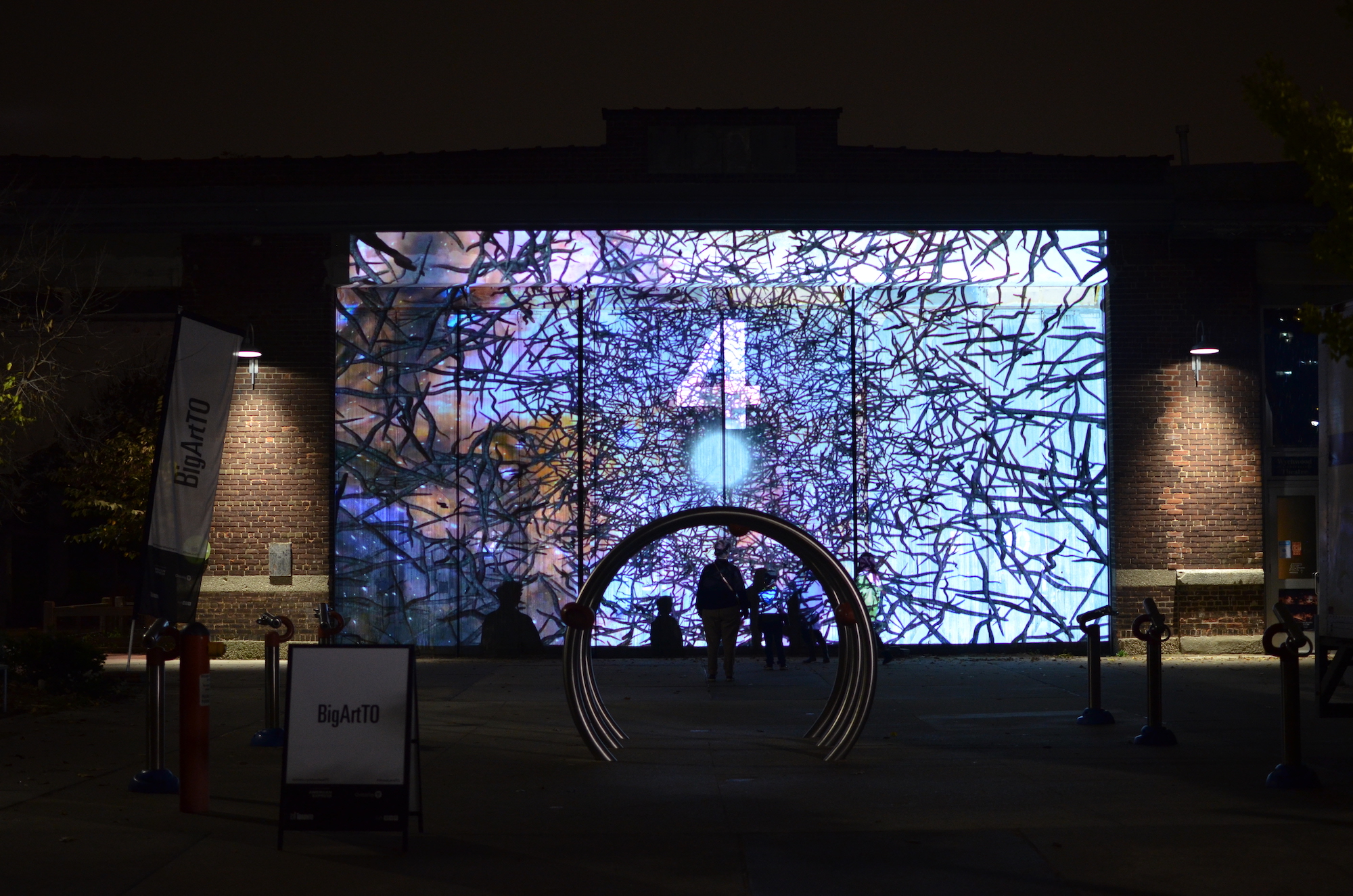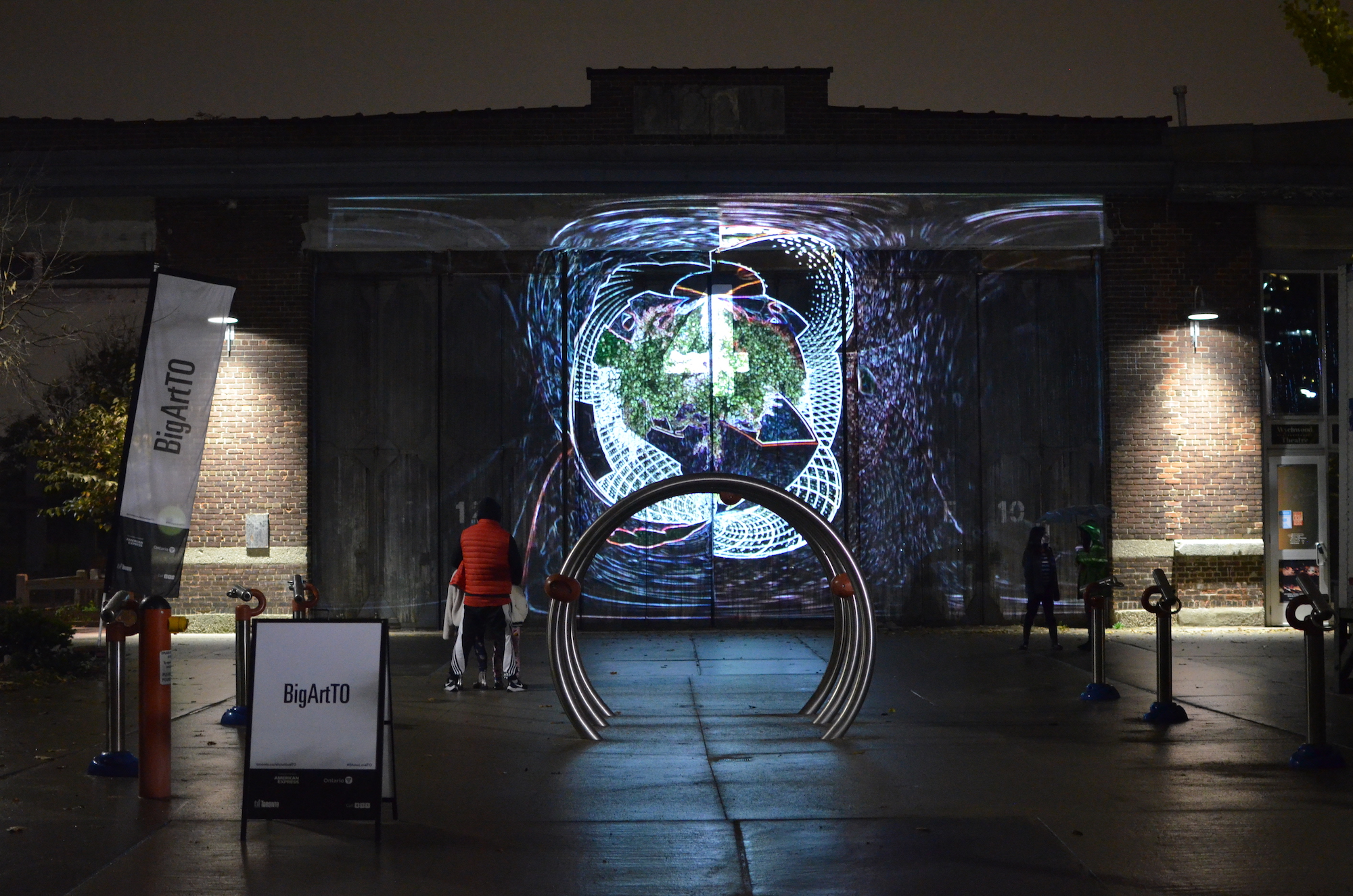 ABOUT THE ARTISTS

Rah is a video, net and performance artist. Rah's work has been exhibited extensively both nationally and internationally at spaces including: Images Festival (Toronto), Museum London, Carleton University Art Gallery (Ottawa), Williams College Museum of Art (Williamstown, Massachusetts), Miami Art Basel, Nieuwe Video (Haarlem, Netherlands), Pao Festival (Oslo, Norway), Kunst Am Spreeknie (Berlin, Germany), Kunsthaus Graz Museum (Graz, Austria), and Onassis Cultural Center (Athens, Greece). She has been the recipient of numerous awards including: Chalmers Arts Fellowship, finalist for Team Canada in Digital Arts, Conseil Des Arts et Des Lettres Du Quebec Research/Production grant for Digital Arts (2014) and Film (2015), and a SSHRC Canada Graduate Scholarship. She has been awarded several residencies including the Koumaria Residency (Greece, 2016), AX Gallery (Berlin 2016), MUU Galleria (Helsinki, 2015), Studio Das Weisse Haus (Vienna, 2014) and the Artslant Georgia Fee Residency (Paris).

Toronto-based multi-disciplinary nonbinary artist Lux Logan's interests include electronic sound design/manipulation, alien aesthetics, experimental films, performance, and expressive fashion and makeup. She has done video editing and soundtracking for Wordfest/Imagine on air in Calgary. They currently attend Etobicoke School of the Arts and are majoring in film.

Malik McKoy is a multimedia artist based in Ajax, Ontario. McKoy recently graduated from OCAD University with a BFA from the Drawing and Painting program. McKoy has also recently graduated from Seneca's Game Art and Animation program. McKoy's practice consists of painting and producing computer-generated 3D visuals. Straddling the line between analog and digital, McKoy attempts to create a visual world that lives across both practices. While vibrant, surreal and playful, the subject matter of his work is subdued and references the artist's everyday life experiences navigated through an intersectional lens. McKoy currently has work featured in this year's Momenta Biennale in Montreal. McKoy will also be featured in the group exhibition Lose Your Illusion at Ignite Gallery.

ABOUT THE CURATOR

Canadian artist, Lorna Mills has actively exhibited her work in both solo and group exhibitions since the early 1990's, both in Canada and Internationally. Her practice has included obsessive Ilfochrome printing, obsessive painting, obsessive super 8 film & video, and obsessive on-line animated GIFs incorporated into restrained off-line installation work. Recent exhibitions include "Abrupt Diplomat" at the Marshal McLuhan Salon at the Canadian Embassy in Berlin, for Transmediale, "DKRM" at DAM Gallery, Berlin, "Dreamlands" at the Whitney Museum, NY, "Wetland" at the Museum of the Moving Image, NY and "The Great Code" at Transfer Gallery, NY. For the month of March, 2016, her work "Mountain Time/Light was displayed on 45 Jumbo monitors in Times Square, NYC, every night as part of the Midnight Moment program curated by Times Square Arts. Lorna Mills is represented by Transfer Gallery in L.A. & New York, Ellephant, Montreal and DAM Gallery in Berlin.

ABOUT BigArtTO

Experience art illuminated at BigArtTO (September 15 – November 27, 2021), a city-wide public art celebration featuring free temporary public artworks projected onto local buildings and landmarks. Created by Toronto artists, the projections will play Wednesday through Saturday evenings, allowing you to access artwork in your neighbourhood. Find a BigArtTO location near you.


Image: Malik McKoy, la grande odalisque, 2021.