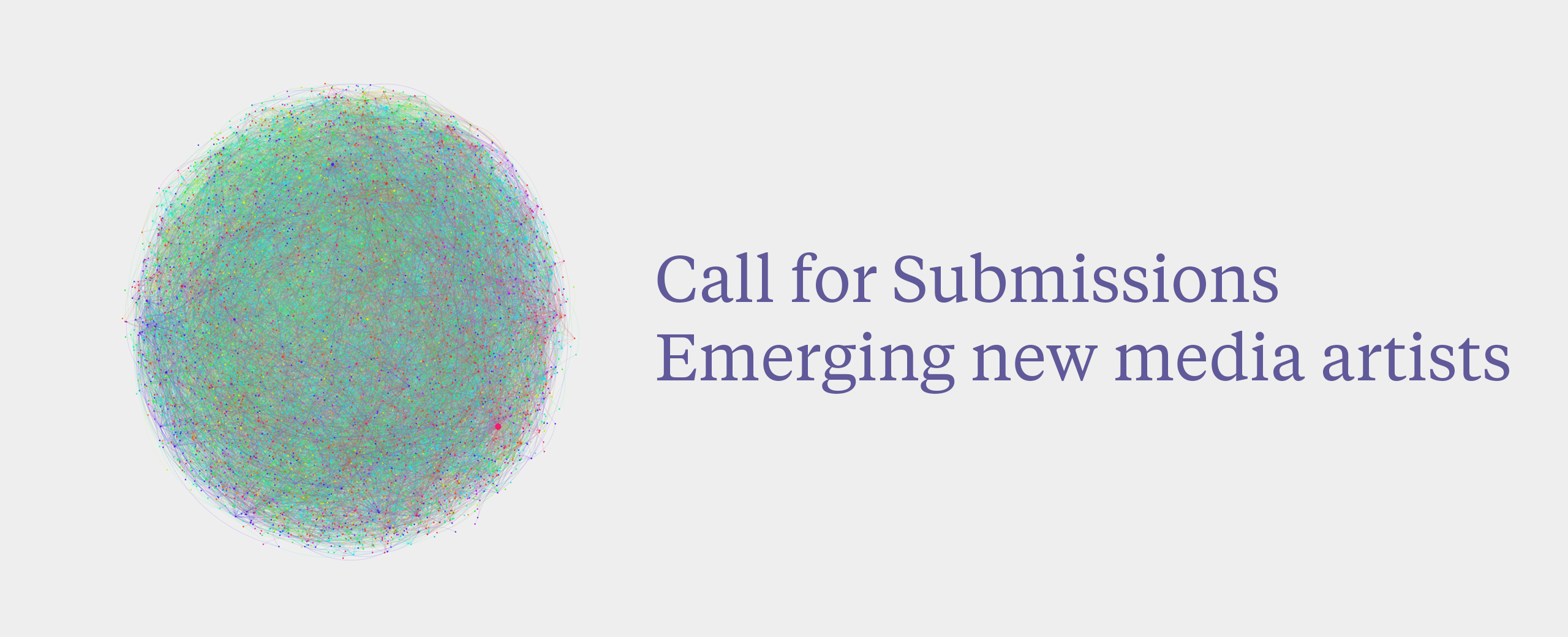 Call for Submissions: Emerging Artists Exhibition
In its 14th year, the InterAccess Emerging Artists Exhibition, curated by a selected emerging curator, features new media work from local and national early career artists, artists transitioning to new media/technology practices and upper year post-secondary and graduate students. InterAccess is a leading voice on the international new media arts stage and this exhibition offers artists a platform for early professional development. Former participating artists and curators have gone on to work and exhibit at such institutions as the Doris McCarthy Gallery, The Walter Phillips Gallery, Western Front, Trinity Square Video, Plug In Institute for Contemporary Art, Space Media Arts in London UK, FACT, Liverpool, and Transmediale in Berlin.
The 2015 selected curator is Amber Christensen, a researcher and curator who studies feminist/queer curatorial and media arts practices. She has recently curated film/video for Vtape and Neutral Ground and is a member of the Pleasure Dome Film and Video Curatorial Collective, and an organizer with the Feminist Art Conference.
This year's premise, proposed by the emerging curator, is inspired by the intersection between queer/feminist/transgender/genderqueer art practices and technology. Submitted work does not have to explicitly address feminist and queer subject matter in its content; the call asks for work that is produced by artists whose practices and/or approaches are in some way informed by feminist/transfeminist/queer philosophies, in whatever way the artist defines this for themselves. The call is open to artists of all genders/sexualities.
We encourage submissions of new media works in the form of sculpture, installation, immersive environments, video, audio, performance, interactive art, and web-based projects. All works submitted must be exhibition-ready. Submissions must be received by Monday, May 18, 2015 at 11pm EST.
InterAccess is dedicated to expanding the cultural space of technology and we explore the impact of technology on the social, political and cultural aspects of contemporary life, and encourage audiences to see anew their relationships with interactive artworks. Since 1983, InterAccess has been on the forefront of electronic and new media arts in Canada. We fulfill our mandate through our internationally renowned exhibition programmes, media production studio, and innovative educational activities.
ADDITIONAL INFORMATION
Each selected artist receives CARFAC standard artist fees. The exhibition will run from September 2-26, 2015. InterAccess is not able to provide artist travel fees or cover the shipping of artwork. InterAccess is able to provide limited installation assistance to the artists and basic audio/video equipment.
SUBMISSION REQUIREMENTS
Project description and artist statement (1 page)

Detailed description of technical requirements. Please outline materials provided by the artist (software, audiovisual equipment and materials expected from InterAccess)

Current CV (3 pages max).

Support materials for proposed project/piece previous works.

Image files: 72 dpi and no larger than 1600px in height or width

URLs can be submitted for large video works.
DIGITAL SUBMISSION INSTRUCTIONS:
Please send all submissions to EAE2015@interaccess.org and use "EAE 2015 SUBMISSION" as the subject line.
Total submission package must not exceed 100MB. All written components of the submission should be included in a single PDF file.
Questions and requests for additional information can be directed to 2015 InterAccess Curatorial Intern, Amber Christensen at EAE2015@interaccess.org.
We thank all applicants for their time and interest in InterAccess, however please understand that our application process is highly competitive. All artist submissions will receive a timely response.
Amber Christensen
Curatorial Intern
InterAccess Electronic Media Arts Centre
9 Ossington Avenue
Toronto, Ontario
M6J 2Y8
Image: Visualization Graph Queer Exchange Friendships created by Jen Jack Gieseking. Used in accordance with the Creative Commons Attribution-NonCommercial-ShareAlike 3.0 Unported license.