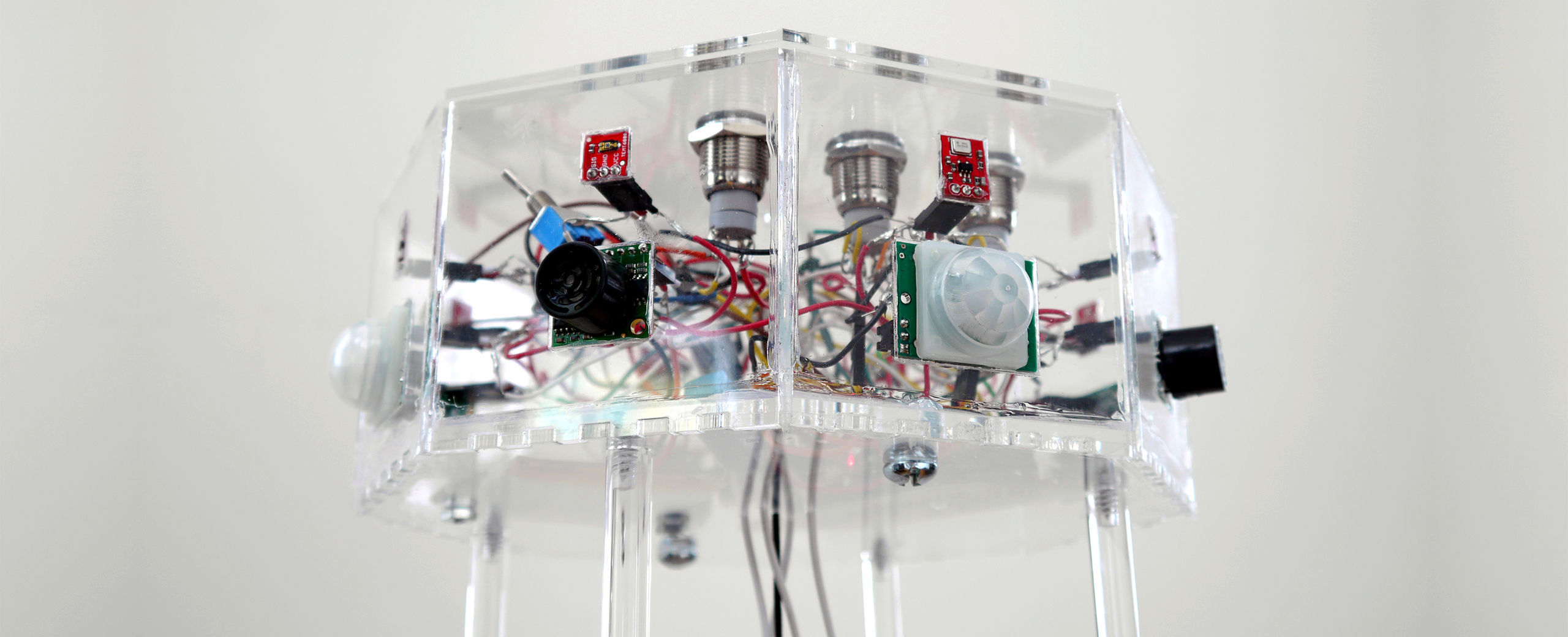 Marc De Pape's The Chime live in-gallery this summer!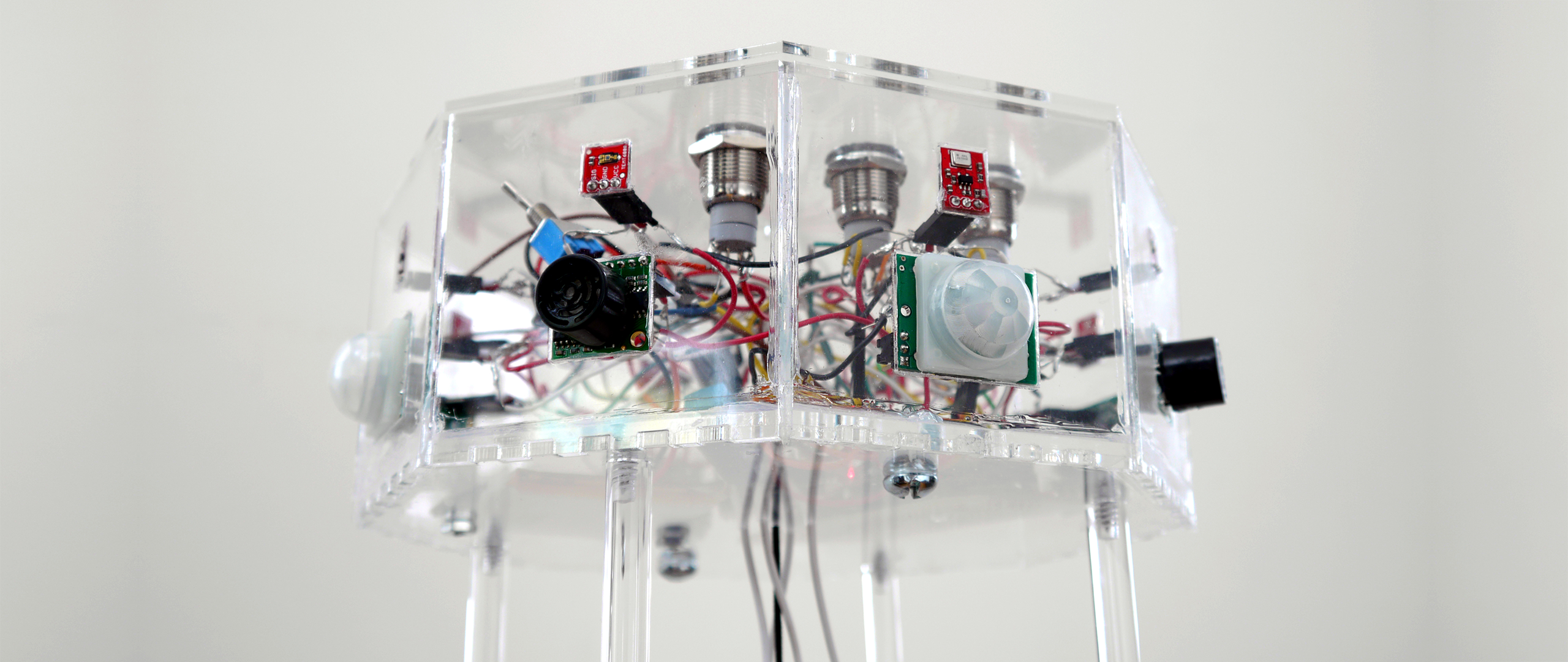 InterAccess is pleased to present Marc De Pape's The Chime live in-gallery this summer. Inspired by Georg Simmel's notion of the blasé (an indifference towards the difference between things), Marc explores the relationship between sensing technology and the routines of everyday life. A sophisticated generative instrument, The Chime poetically translates the impulses and flows of the city into sound. Just as a traditional wind chime creates sound out of air currents, The Chime reinterprets its surroundings into unique sonic arrangements through elaborate sensor mapping and data visualization. Visitors to the gallery will experience delight—and resist the blasé—as The Chime translates their presence and interaction into beautifully composed music.
Marc De Pape is a creative technologist interested in creating novel interactions and unique representations of data. Prior to completing a Master's in Design in Digital Futures at OCAD University, Marc studied Computation Arts at Concordia University. Between studies Marc directed music videos (including Tegan and Sara's Alligator) in addition to working as a Video Producer and Audio Visual Specialist at the Royal Ontario Museum. He currently works as an Experience Designer, exploring the spaces where people and technology meet.
Opening reception: Wednesday, July 8, 2015 from 7pm - 9pm. Artist in attendance.
Image: Marc De Pape, The Chime, 2013, 18 sensors within an acrylic enclosure, sound, video. Courtesy the artist.