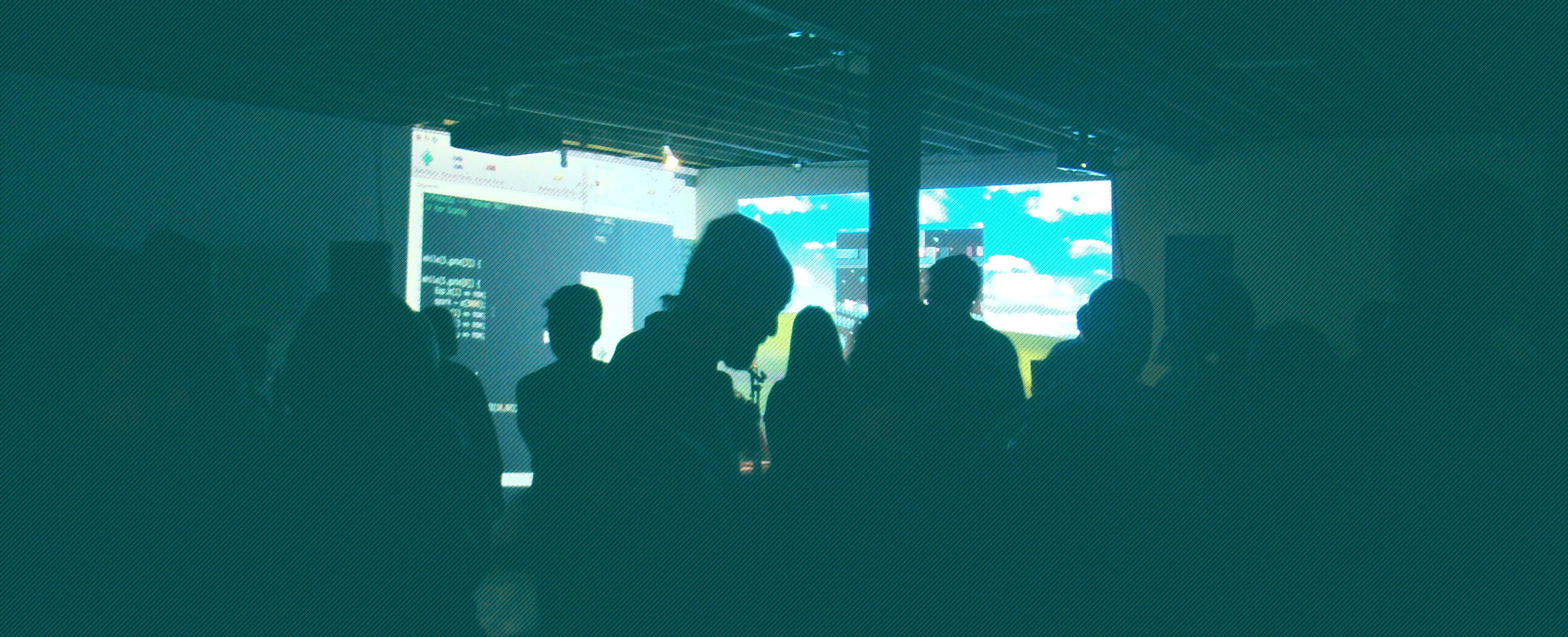 InterAccess acquires Vector Festival
InterAccess is pleased to announce its acquisition of Vector Festival, Canada's pioneering game and new media art festival dedicated to showcasing creative media practices. As a longtime presenting partner of Vector, we're honoured to bring the festival under the umbrella of our regular programming and continue the legacy created by its founders.
Vector was founded in 2013 by an independent group of artists and curators, and was unique in its inclusion of game based work alongside new media disciplines. Members of the original team, Skot Deeming and Martin Zeilinger, will return as Curators of the 2016 edition, which will take place July 14-17, 2016. Vector will retain its character as a citywide event, featuring exhibitions, performances, screenings, workshops, and lectures across a number of Toronto venues. The title exhibition, mounted at InterAccess, will feature works drawn from an open call for submissions.
Details about the 2016 festival, including our call for submissions, will be posted at VectorFestival.org.
Read the press release (PDF).