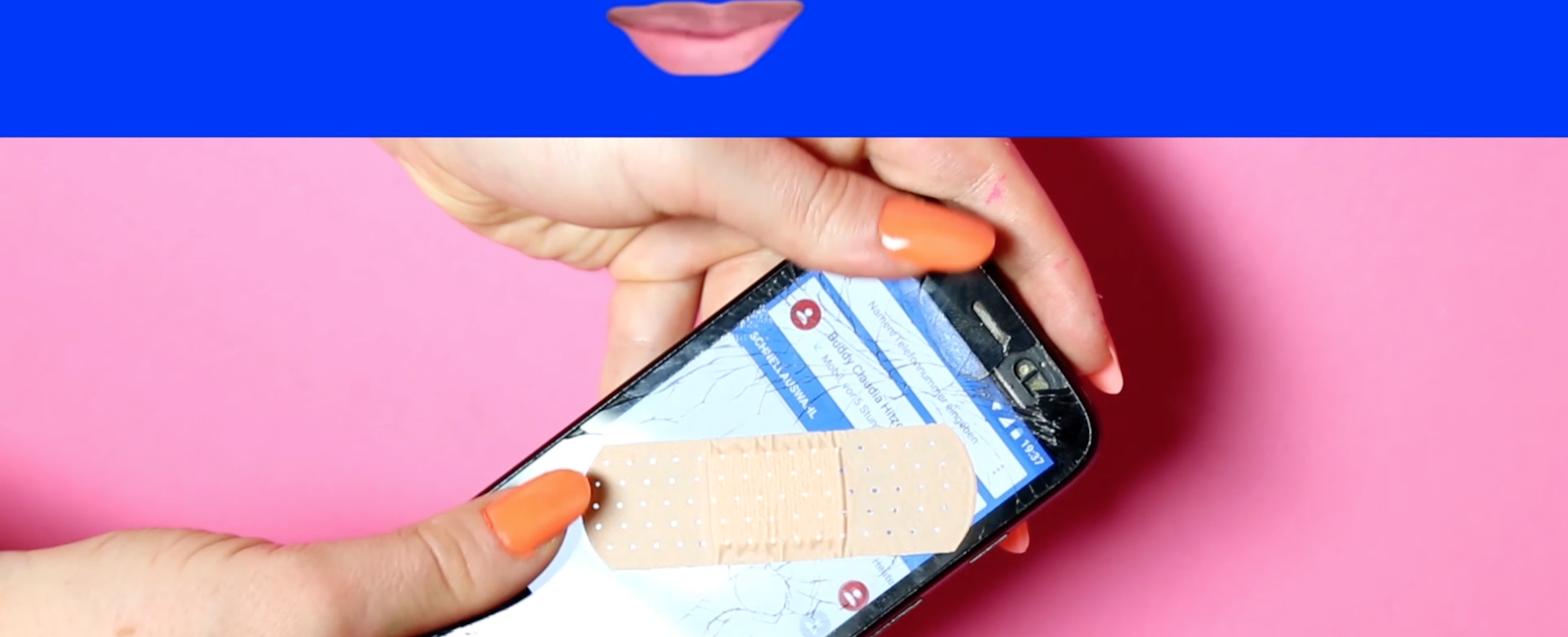 Vector Festival 2018 | Program Highlights
Vector Festival 2018 | Born Digital
July 12 - 16, 2018
InterAccess is pleased to announce the program highlights for Vector Festival 2018, showcasing emergent, critical, and experimental new media by local and international artists, at sites across Toronto from July 12th – July 16th, 2018. This year's festival is curated by Katie Micak and Martin Zeilinger.

Program Highlights
Born Digital, a showcase of international artists at InterAccess's new venue
This year's Vector Festival flagship exhibition Born Digital explores how human connections are framed by and dictated through the digital and technological apparatuses. The stellar international line-up of artists includes, among others: American video and performance artist Ann Hirsch (2016 shortlist for HeK net based art award), Chinese digital artist Lu Yang (Venice Biennale China Pavilion 2015), Montreal-based media artist Adam Basanta (Sobey Art Award nominee 2018), and Scotland-based pioneering game artist Joseph DeLappe (Guggenheim Fellow 2018). Featuring a diverse array of video installations, kinetic sculpture, social media interventions, and paper-based work, this exhibition in the new InterAccess location is not to be missed.
Free screening in partnership with the Art Gallery of Ontario, celebrating Indigenous storytelling in the digital age
Together, Winnipeg-based curator Jenny Western and Clint Enns, co-founder of Vector Festival and a long-time member of the curatorial team, have curated an extraordinary screening entitled, Words Before All Else: Oral Histories in the Digital Age. The selected digital video works explore what might happen when traditional stories are envisioned digitally. In an era in which the physical blends into the digital, how is the oral transmission of knowledge, art, and ideas impacted? What is lost when a society does not acknowledge certain kinds of history? How have digital technologies transformed traditional storytelling? To work through these questions the works in this program make use of experimental forms such as computer animation.
Stay tuned!
The full Vector Festival 2018 program will be released on June 19th, 2018 at vectorfestival.org. Individual event tickets and festival passes will be available beginning June 20th, 2018 at vectorfestival.org.
Join the Conversation
facebook.com/VectorFestivalTO
twitter.com/VectorFestival
instagram.com/interaccessto

About The Curators

Katie Micak is an artist, curator, and researcher, whose work includes video and performance art practices, collaborative design, and an investigation of the integration of chatbots/robots into physical environments. Micak is a founding member of Vector. She holds an MFA from Syracuse University in Transmedia Studies, and is a recent MA graduate from OCADU's Digital Futures Program. Micak is also an educator in new media art practices. She has served as the Gallery Director of Spark Contemporary in Syracuse, NY and Propeller in Toronto, and was the Digital Media Department Manager at the Phillips Collection in Washington, DC.
@KatieMicak / katiemicak.com
Martin Zeilinger is a new media researcher, curator, and practitioner based in London, UK, where he works as Senior Lecturer in Media at Anglia Ruskin University. He has been the co-curator of Vector Festival since 2014. Zeilinger's work on appropriation-based creative practices, digital art, financial technologies, and theories of cultural ownership has been published, screened, and exhibited widely. Current projects include 'MoneyLab#4' (London, UK, 2018; on contemporary art and financial activism) and 'Rethinking Affordance' (Akademie Schloss Solitude, Stuttgart, 2018; on digital art and design theory).
@mrtnzlngr / marjz.net
Jenny Western (screening curator) is an independent curator based in Winnipeg. She holds an MFA in Art History and Curatorial Practice from York University in Toronto. Her undergraduate degree is in history and art history, from the University of Winnipeg. In 2009 - 2010 Western was Aboriginal Curator-in-Residence at Winnipeg's Plug In Institute of Contemporary Art and Urban Shaman Contemporary Aboriginal Art Gallery. She currently works as Collections Coordinator at the University of Manitoba. Some of her recent exhibitions include co-curatorial projects Hovercraft, at the Art Gallery of Southwestern Manitoba, in Brandon; The Ephemerals: Trending, for Gallery 1C03 in Winnipeg; and Close Encounters: The Next 500 Years, for Plug In ICA.
Clint Enns (screening curator) is a video artist and filmmaker living in Montreal. His work primarily deals with moving images created with broken and/or outdated technologies. His work has shown both nationally and internationally at festivals, alternative spaces, and mircocinemas. Enns holds a Master's Degree in Mathematics from the University of Manitoba and a Master's Degree in Cinema and Media from York University where he is currently pursuing a PhD. His writings and interviews have appeared in Millennium Film Journal, Incite! Journal of Experimental Media, and Spectacular Optical.

About Vector Festival

Now in its sixth year, Vector Festival showcases emergent, critical, and experimental new media art across a series of events that include exhibitions, performances, workshops, discussion panels, and screenings and is presented annually by InterAccess.
Vector Festival was founded in 2013 by a revolving collective of curators, artists, and scholars. Foundational members (2013-2015) include Skot Deeming, Clint Enns, Christine Kim, Katie Micak, Diana Poulsen, and Martin Zeilinger.
Image credit: still from fetish finger (2016) by Susanna Flock