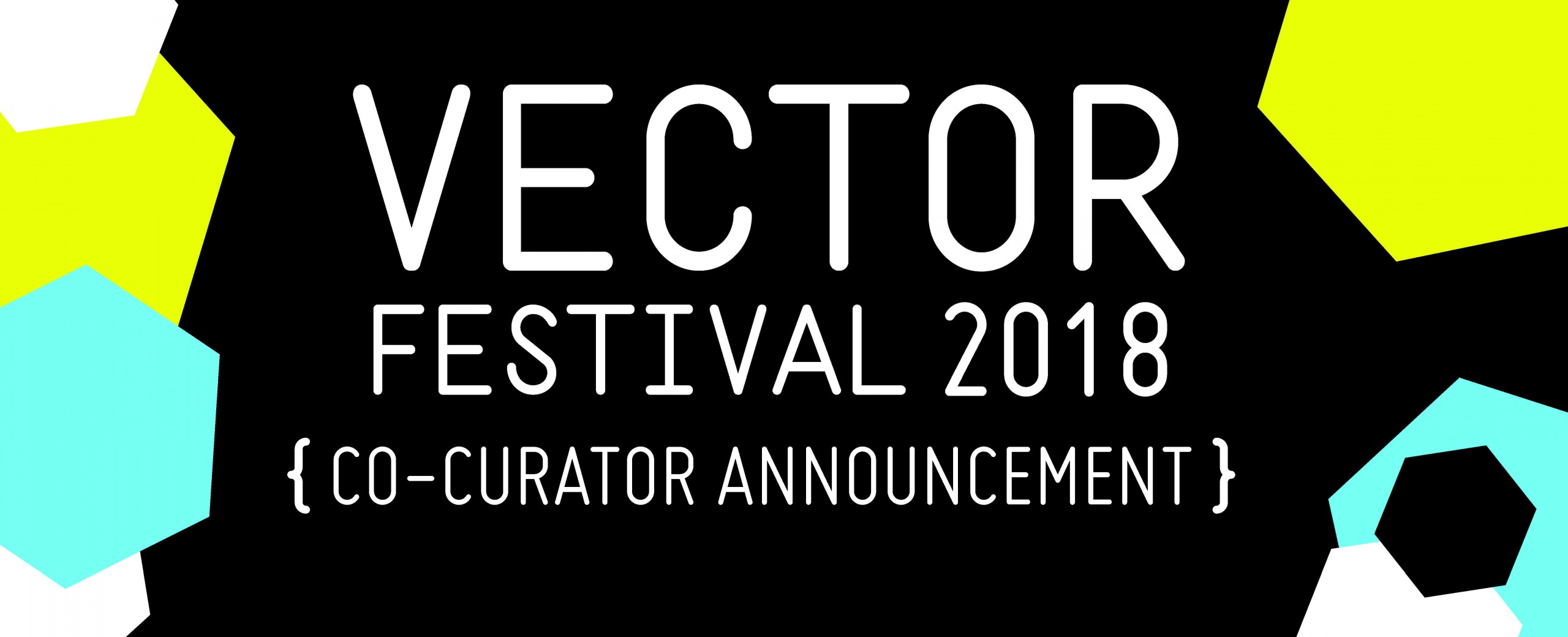 Vector Festival 2018 | Special Announcement!
Vector Festival and InterAccess are pleased to announce that Katie Micak has been named co-curator of Vector Festival 2018 and will be curating this year's festival alongside Martin Zeilinger. Micak is an artist, curator, and researcher with a focus on performance as it relates to digital art-making practices. She recently completed her MA in the Digital Futures program at OCAD University and was on the founding curatorial team of Vector Festival.
Micak proceeds Skot Deeming, co-founder of Vector Festival, and co-curator during each of the festival's first five years. Deeming's interest in founding Vector Festival in 2013 was to create space to engage critically with videogames within new media art practice. During his curatorial tenure Deeming contributed to the selection of nearly 200 local and international artists, helped to secure the festival's longevity through the establishment of a permanent partnership with InterAccess, and further elevated the profile of game art in the contemporary art arena through the presentations of dozens of performances, exhibitions, screenings, and artist panels. Deeming's accomplished and clear curatorial voice will be missed by the festival's attendees, artists, and colleagues. We are grateful to Deeming for his vision and leadership, which has established a strong foundation for the festival going forward.
Stay tuned for the Vector Festival 2018 Programming Highlight Annoucement on June 1st!