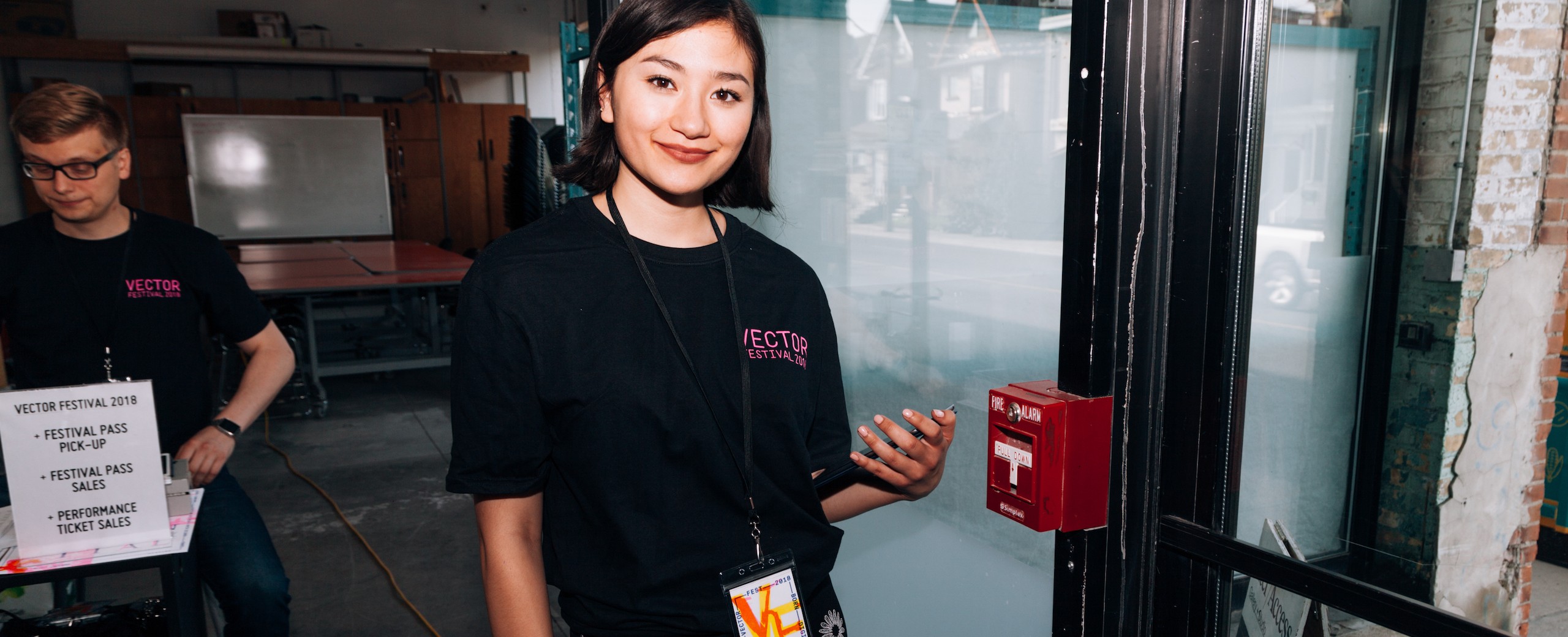 Volunteer with Vector Festival!
Each year Vector Festival is made possible with the help of a team of enthusiastic, technologically-curious volunteers. If you'd like to get involved fill out this form!
The deadline to sign-up is June 26th, 2019 at 5PM. Please note that a volunteer orientation will be held at InterAccess (at 950 Dupont St., Unit 1) on Saturday, June 29th, from 1-2PM.

---

About Vector Festival
Vector Festival is a participatory and community-oriented initiative dedicated to showcasing digital games and creative media practices. Presenting works across a dynamic range of exhibitions, screenings, performances, lectures, and workshops, Vector acts as a critical bridge between emergent digital platforms and new media art practice.
Read about this year's festival theme and programming at vectorfestival.org!