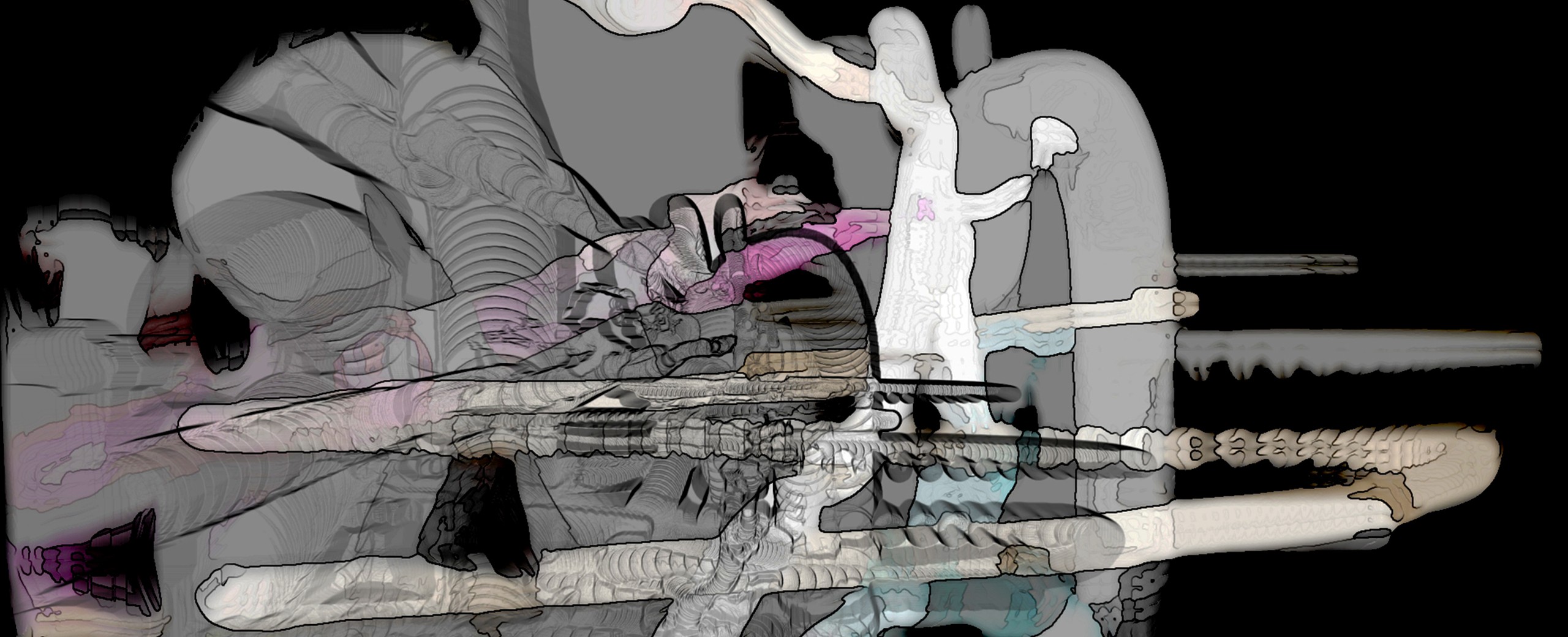 Vector Festival 2020 | Program Highlights
VECTOR FESTIVAL 2020: ONLINE EDITION
Toronto, ON | July 16 – 23, 2020
InterAccess is thrilled to announce that its annual celebration of digital art and game art, Vector Festival, will be presented online for the first time in the festival's eight year history.
Vector Festival 2020: Online Edition, curated by Katie Micak and Martin Zeilinger, will present the work of more than 60 artists in a dynamic range of virtual exhibitions, performances, panels, and workshops. The festival explores experiences of isolation, distanced interaction, virtual togetherness, digital art making and curation, and emerging forms of community, solidarity, and care.
Festival events will be hosted on a new, custom built online exhibition platform designed by Toronto artist Jordan Shaw. Using real time data visualization, the site translates the excitement and energy of the festival experience into the virtual sphere. All Vector events will be presented for free or pay-what-you-can to encourage wide participation while creating new opportunities for community engagement, exploration, and learning.
PROGRAM HIGHLIGHTS
Intern Purgatory: A Covid-19 VRChat Story
Performance by Tough Guy Mountain (Cat Bluemke, Jonathan Carroll, and Iain Soder)
On opening night Vector Festival 2020 will launch with Intern Purgatory: A Covid-19 VRChat Story, presented by Toronto artists Cat Bluemke, Jonathan Carroll, and Iain Soder of artist collective Tough Guy Mountain. In this work, the state of the world forces three artists to become unpaid interns inside their own virtual reality project. Their fantastical new employers drop the worst crisis they have ever suffered right onto the new intern's live/work cubicle desks. They must now stop a wild brand on a rampage or suffer the consequences of a changing world around them. Join us for this VR performance, occurring in VRChat and streamed to Twitch, about a place, and an app, called 'Intern Purgatory'.
Resistance Strategies in the Age of Surveillance
Lecture and workshop by María Angélica Madero and Joselyn McDonald
Masks have become popular and expressive means of undermining surveillance technologies. In this hybrid lecture and workshop session, artists María Angélica Madero and Joselyn McDonald will reflect on the evolution of surveillance over the last century and review strategies that artists and technologists are using to resist facial recognition surveillance. Madero will explore the cultural significance of masks—shielding the respiratory system from viral infection, protecting protestor anonymity, and weathering climate change-induced natural disasters—and will teach participants how to create augmented reality face filters. Joselyn McDonald will lead a tutorial, using flora and other readily available organic materials, to create masks that undermine an algorithms' ability to recognize a human face. The session will conclude with the opportunity for participants to make their own anti-surveillance masks.
Luna
Participative performance by Meghan Cheng, with music by Meghan Cheng and Cheryl Ockrant
Luna breaks down the distinction between performer and audience member in a live-streamed user-driven concert experience. In a time when physical distancing measures have interrupted experiences of art and live music, Luna examines the possibilities for connection and shared experiences in this interactive and abstract virtual environment. In this piece, a dark space is activated with light and colour through audio-reactive generative visuals. Using commands in Twitch chat, the audience can sample audio recorded from the unQuartet, a Toronto-based improvising string trio, creating a real-time collaborative audio visual experience.
Stay tuned!
The full Vector Festival 2020 program, with registration details, will be available on July 7, 2020 at vectorfestival.org.
Join the Conversation
About the Curators
Katie Micak has a multifaceted arts career with a focus on emerging digital art practices. She is a co-founder of Vector Festival and of Toronto Kids Digital Festival and is currently the Exhibitions Curator and Residency Coordinator at the Living Arts Centre as part of the City of Mississauga. Micak designed exhibitions and presentations at The Phillips Collection (Washington), assisted at Art in General and the Moving Images Festival (New York), and Directed Spark Contemporary (Syracuse) and Propeller Gallery (Toronto). She holds an MFA from Syracuse University in Transmedia, and an MA from OCADU's Digital Futures program.
@KatieMicak / katiemicak.com
Martin Zeilinger is based in Dundee, Scotland, where he works as Senior Lecturer in Computational Arts & Technology at Abertay University. He has been co-curator of Vector Festival since 2014, has joined the curatorial collective for Dundee-based NEoN Festival in 2019, and is a frequent collaborator of Furtherfield (London) and the Institute for Network Cultures (Amsterdam). Martin's work focuses on critical intersections between contemporary art and emerging technologies such as AI and the blockchain. He is currently completing a monograph on artificial intelligence, posthumanist creative agency, and digital art.
@mrtnzlngr / marjz.net
Image: Meghan Cheng, Luna, 2020. Image courtesy of the artist.