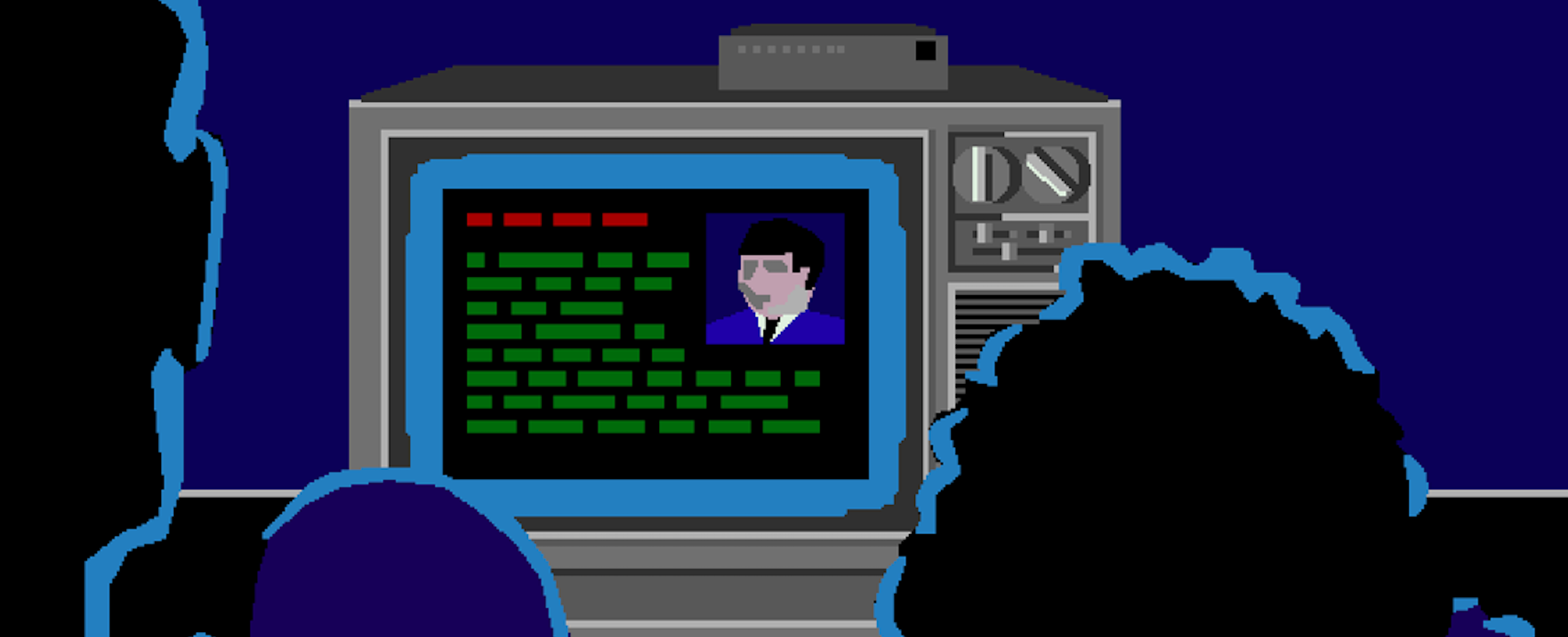 Announcing the Telidon Art Project
Canada's earliest born-digital artworks were long thought lost to contemporary audiences until they were recently recovered by a cross-country team of digital art archaeologists.
These artworks were created using Telidon, a networked telecommunications computer graphic system developed by the Canadian government in the late 1970s that presaged what we know today as the internet. From 1981 to 1987, Canadian artists harnessed Telidon as a ground-breaking experimental medium and pushed the borders of its technical, educational, and artistic potential. Thought to have a lifespan of only 20 years, the 35 to 40 year old Telidon discs and videotapes housing these works have now been recovered using innovative industry-leading digital restoration techniques.
A selection of the revived Telidon artworks will be presented to the public, many for the first time, as part of the research, conservation, and exhibition initiative: the Telidon Art Project. In collaboration with curator Shauna Jean Doherty, digital archaeologist John Durno, and artist and researcher Bill Perry, InterAccess will present an interactive virtual exhibition that showcases early Telidon artworks as intended, within a digital environment.
Launching in Spring 2023, this online exhibition will be accompanied by a season of discursive programs highlighting the history of Telidon art, its trailblazing practitioners, and its ongoing influence within Canadian digital and new media arts.
The Telidon Art Project is made possible with the generous support of the Digital Museums Canada Investment Program. Digital Museums Canada is managed by the Canadian Museum of History, with the financial support of the Government of Canada. This project is developed by InterAccess in partnership with the University of Victoria Libraries and Archives and with the support of Artexte, imagineNATIVE, Ingenium - Canada's Museums of Science and Innovation, Retrofloppy, Trinity Square Video, and Vtape.
Share your ideas!
InterAccess is currently taking feedback from the community to help shape the exhibition. Please fill out this short survey to share your input: https://forms.gle/deZ7dJzqrkuFXV4h7

The search continues...
In its ongoing quest for lost Telidon artworks, the Telidon Art Project encourages art organizations and individual artists to search their archives for floppy discs or videotapes that could contain Telidon art. So far, the Telidon Art Project has recovered more than 10,000 Telidon artworks by over 60 Canadian artists.
If you have Telidon tapes or discs to share, please get in touch at telidon@interaccess.org.


Image: Telidon illustration by Stephen Dennis, 1984.