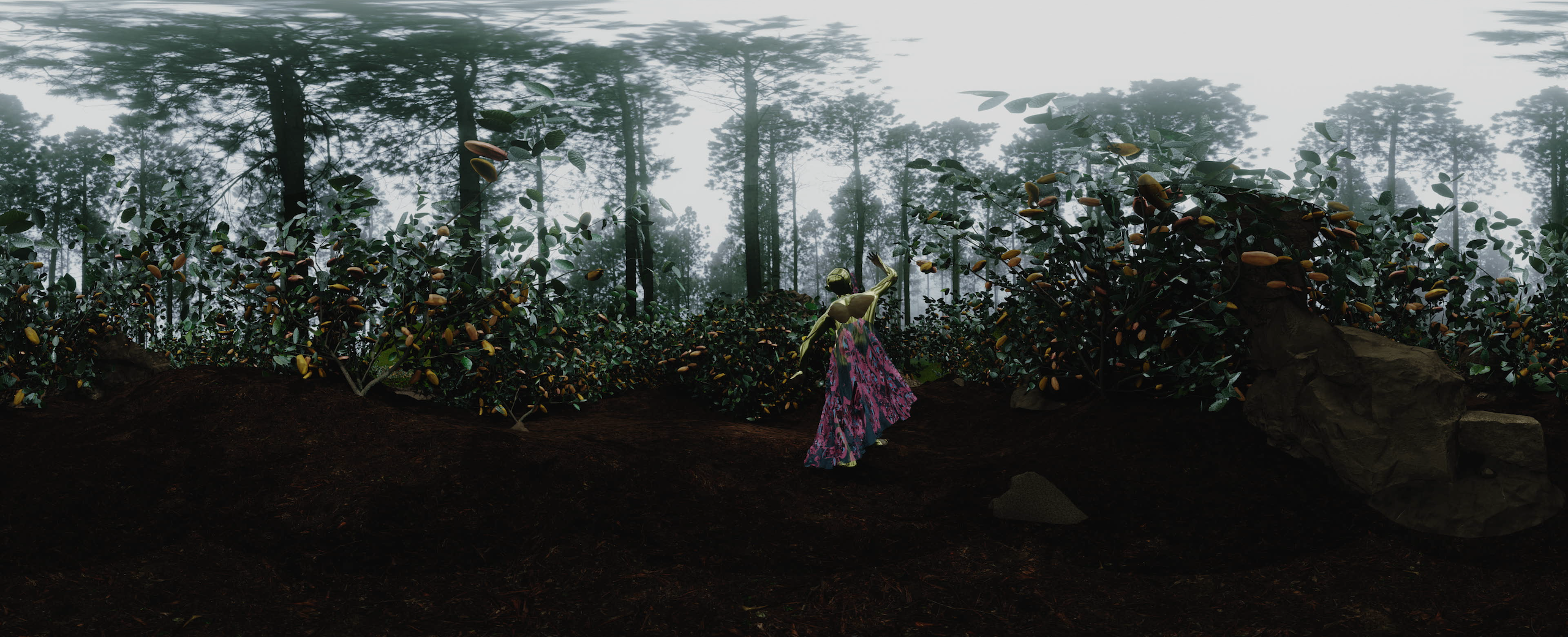 Vector Festival 2021 | Program Highlights
VECTOR FESTIVAL 2021: Network Dependencies
July 15 - August 7, 2021

Connected through vast and intricate bio/socio/techno-logical networks, the shared responsibility for collective care blurs boundaries between the singular and the plural. And yet, periods of isolation and distance warp notions of the public and the personal, obscuring the ripple effect of individual decisions. However vital to our existence, communal sensibilities are often eclipsed by individual agency.
With the return to in-person activities on the horizon, Vector Festival 2021 explores what post-isolation coexistence might look like. Do we embrace the messiness of social exchange, or do we favour the careful, calculated approach of meeting each other halfway? How have our notions of shared place and space been transformed? Do digital platforms catalyze organic forms of community-building, or do they constrain what relationships are built? Are we moving toward a decentralized utopia, or is decentralization another form of isolation and privilege? What is the value in returning to analog forms of networking?
Taking these questions as points of departure, Vector Festival 2021 experiments with new ways of being together, finding community, and sharing space through a four-week program of mail art dispatches, outdoor screenings, virtual workshops and discussions, and enactable participatory performances.

FESTIVAL CURATORS
For the first time, Vector Festival's 2021 programming will feature programs by multiple guest curators who bring forward critical new perspectives on digital art and game art. We are excited to welcome curators Rea McNamara, Maria Alejandrina Coates, Diasporic Futurisms (Adrienne Matheuszik & Vanessa Godden), and Theresa Wang to the festival this year.
InterAccess would like to thank Katie Micak and Martin Zeilinger for their curatorial leadership at Vector Festival over the past three years, and for the many contributions made by Skot Deeming, Clint Enns, kris kim, and Diana Poulsen.

PROGRAM HIGHLIGHTS:
dis-ease | Flagship Exhibition
As the ongoing COVID-19 pandemic deepens our real-life content consumptions, dis-ease is an e-newsletter and mail art programme responding to screen-based escapism and exhaustion. Curated by Rea McNamara, Vector Festival's flagship exhibition will feature works by Stefana Fratila, Driftnote, and Racquel Rowe considering post-digital performativity and intimacies.

As scarcity and self-isolation shape coping mechanisms, two references frame dis-ease's "lack of ease" meanings. In "On Narrative, Reckoning, and the Calculus of Living and Dying" (2020), Dionne Brand challenges the "back to normal" refrain, calling racist infrastructures the real "dis-ease." Meanwhile, BTS's "병 (Dis-ease)," from the K-pop group's album BE (2020), probes pandemic work intensification and burnout. dis-ease reflects these complexities of embodiment, where lived experiences tangle with hyper-visibility and ubiquitous self-reflexivity.

In this exhibition, sound and moving image works will disseminate via e-mail and snail mail. Throughout the festival's run, audiences will receive e-newsletter dispatches to their inboxes and limited edition multiples by the artists in their mailboxes. Register now for dis-ease's mailing list – the first 50 slots are now available, with more to come.
On De/centralization: Blockchain Art and New Forms of Community-Building | Panel
A panel exploring the recent NFT (non-fungible token) craze and the merits of the blockchain as an artistic and activist medium. Sharing their experience as artists, curators, software developers, and critics in the crypto space, Ruth Catlow, Sarah Friend, Mitchell F. Chan, and Martin Zeilinger will involve the audience in a critical dialogue on a wide range of topics, including: recent blockchain art projects, the critical potential of smart contracts, new digital divides resulting from the platformization of crypto art, and the emergence of new forms of community empowerment based on decentralized collaboration on the blockchain.
Place-making & Mapping Beyond Binaries: Living Data & Embodied GIS | Workshop
How can maps guide us beyond the binary models of virtual/material, IRL/URL, and public/private? Taking an embodied queer approach to mapping, this two-part workshop will explore the sometimes incongruous (but always generative) relationships between digital mapping software, embodied place-making, and free-form mapping methods like cognitive or community mapping. Participants will be introduced to, and will experiment with, Google MyMaps, Google Earth, and QGIS, in tandem with indoor/outdoor activities exploring physical space and grassroots data collection.

Stay tuned!
The full Vector Festival 2021 program, with registration details, will be available on June 30, 2021 at vectorfestival.org.
Join the Conversation
Facebook
Twitter
Instagram

About Vector Festival
Vector Festival is a participatory and community-oriented initiative dedicated to showcasing digital games and creative media practices. Presenting works across a dynamic range of exhibitions, screenings, performances, lectures, and workshops, Vector acts as a critical bridge between emergent digital platforms and new media art practice. The festival was founded in 2013 as the "Vector Game Art & New Media Festival" by an independent group of artists and curators: Skot Deeming, Clint Enns, kris kim, and Katie Micak, who were later joined by Diana Poulsen and Martin Zeilinger.
Vector Festival is funded by the Government of Canada, the Canada Council for the Arts, the Ontario Arts Council, the Toronto Arts Council.


Image: Driftnote, Environmental Research, 2020. Still from 360 film. Image courtesy of the artist.