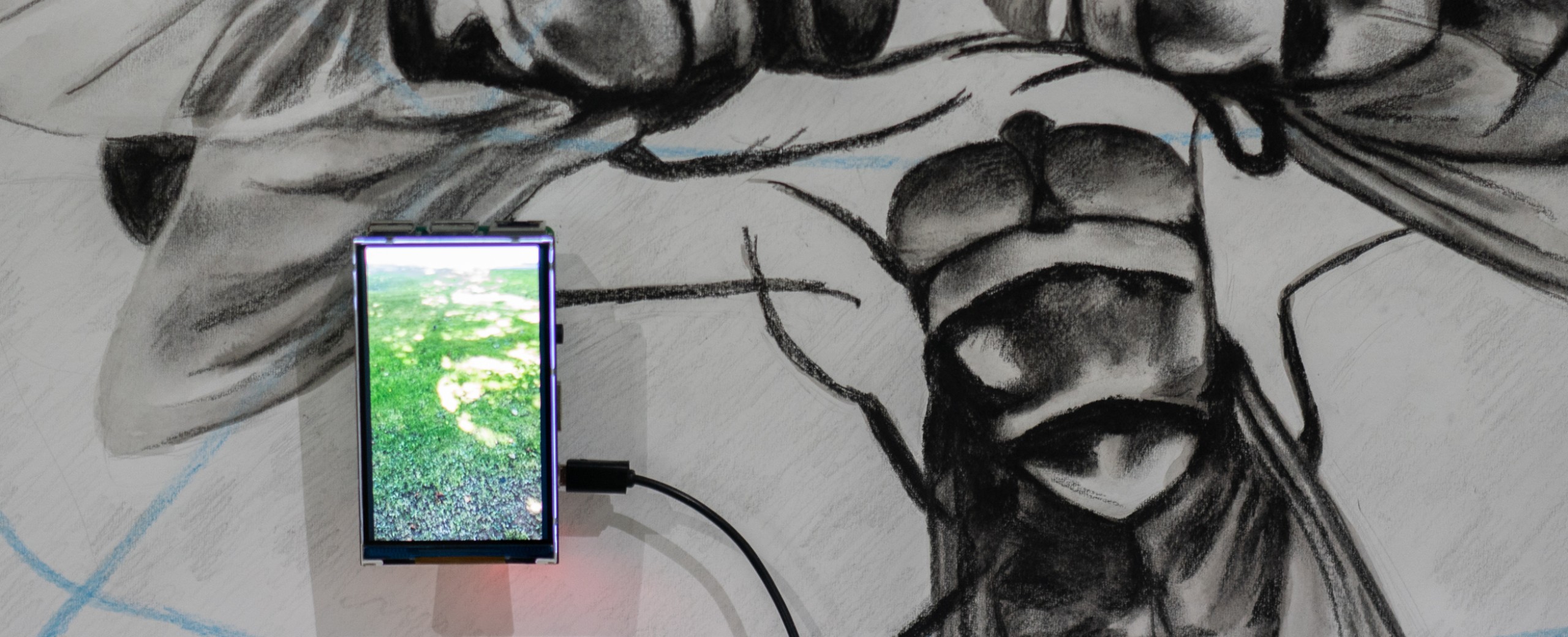 Call for Applications: IA Current Curator
InterAccess is seeking an emerging curator to lead the 2023 IA Current Program, a professional development opportunity for emerging curators and artists interested in new media practices. Working with the guidance and support of InterAccess's staff, technicians, and community, the IA Current curator will use their vision and critical perspective to research, develop, and execute the 22nd annual IA Current exhibition. 
The exhibition will be presented in-person in InterAccess's gallery from November 8th – December 9th, 2023.
The IA Current curator will receive a total fee of $1835, inclusive of curator, writer, and speaker fees.
Eligibility Criteria
>> InterAccess welcomes applications from emerging curatorial professionals and arts workers with fewer than four consecutive years of related professional experience, including undergraduate and graduate students and recent graduates in a related field of study.
>> The IA Current Curator must be available for key dates between September 1st – December 13th.
InterAccess is committed to equity and strongly encourages applications from equity-deserving communities, including individuals who are Black, Indigenous, People of Colour, LGBTQ-identified, Gender Diverse, Two-Spirit, and Persons with Disabilities. 
Expected Workflow
The IA Current curator will work both independently and with the guidance and support of InterAccess for the following:
Further researching and developing their curatorial thesis

Researching and selecting artists

Contracting artists
Presenting an exhibition proposal, including artists and exhibition layout, to the Programming Committee

Collecting technical specifications from artists

Assisting with both exhibition installation (Oct 31 – Nov 3) and de-installation (Dec 12 – 15)

Hosting a curator tour, or other public program, during the exhibition run

Writing an accompanying curatorial essay
Submission Materials
Curatorial statement (500 words maximum)

Exhibition proposal, including one emerging artist desired for exhibition (500 words maximum)
Artist statement or bio

CV and/or Portfolio (optional, recommended)

Additional support materials (if necessary, 5 images or 5 minutes timed media maximum)
Send submissions to art@interaccess.org with subject line: IA Current 2023 | <CURATOR NAME> in one of the following formats:
Single PDF (images linked or embedded, maximum 20MB)

Zipped folder (maximum 20MB) attached to email or through file hosting service (GoogleDrive, Dropbox, etc)

Video/ASL (10 minutes, 100MB maximum)
We ask that applicants ensure their files are properly formatted, with no broken links, and file share permissions are functional for downloading and viewing. We may not reach out for corrections if submissions are technically inaccessible.
Floor plans for InterAccess's gallery space can be shared upon request. Gallery floor area is approximately 20' x 40' (6m x 12m) with an approximate ceiling height of 14'.
Selection Criteria
The IA Current curator is selected by InterAccess's Programming Committee, comprised of InterAccess staff members and practicing artists, curators, academics, and writers in the new media community. The committee considers InterAccess's prioritization of expanding the cultural space of art and technology, supporting electronic, interactive, and new media works in sculpture, installation, video, software, sound/music, and performance. Submissions are evaluated in terms of how the proposed exhibition will:
Engage in experimentation and exploration of media arts practices
Catalyze critical discourse around new media practices

Provide support to equity-deserving communities and artists facing systematic barriers

Foster collaboration

Consider feasibility and capacity of InterAccess and the curator
Applicants are encouraged to address the above criteria in their submission material.
Please contact InterAccess's Programming Manager, Evangeline Brooks (evangeline@interaccess.org) with any questions regarding the submissions process.
About IA Current
The InterAccess Current (IA Current) program supports the professional development of emerging curators and artists interested in new media and electronic practices. Each year, InterAccess selects an emerging curator, who works closely with InterAccess staff to conceptualize and execute an exhibition of works by emerging artists. "Current" refers to the now, but it is also an energetic charge that causes light, heat, and all manner of electronic life— an apt metaphor for emergent creative practices within the ever-expanding field of new media. 
Image: Sage Sidley, step, slither, and scroll. Presented in the 2022 IA Current exhibition tangles, overlays, and lines drawn elsewhere curated by Talia Golland. Photo courtesy of Polina Teif.