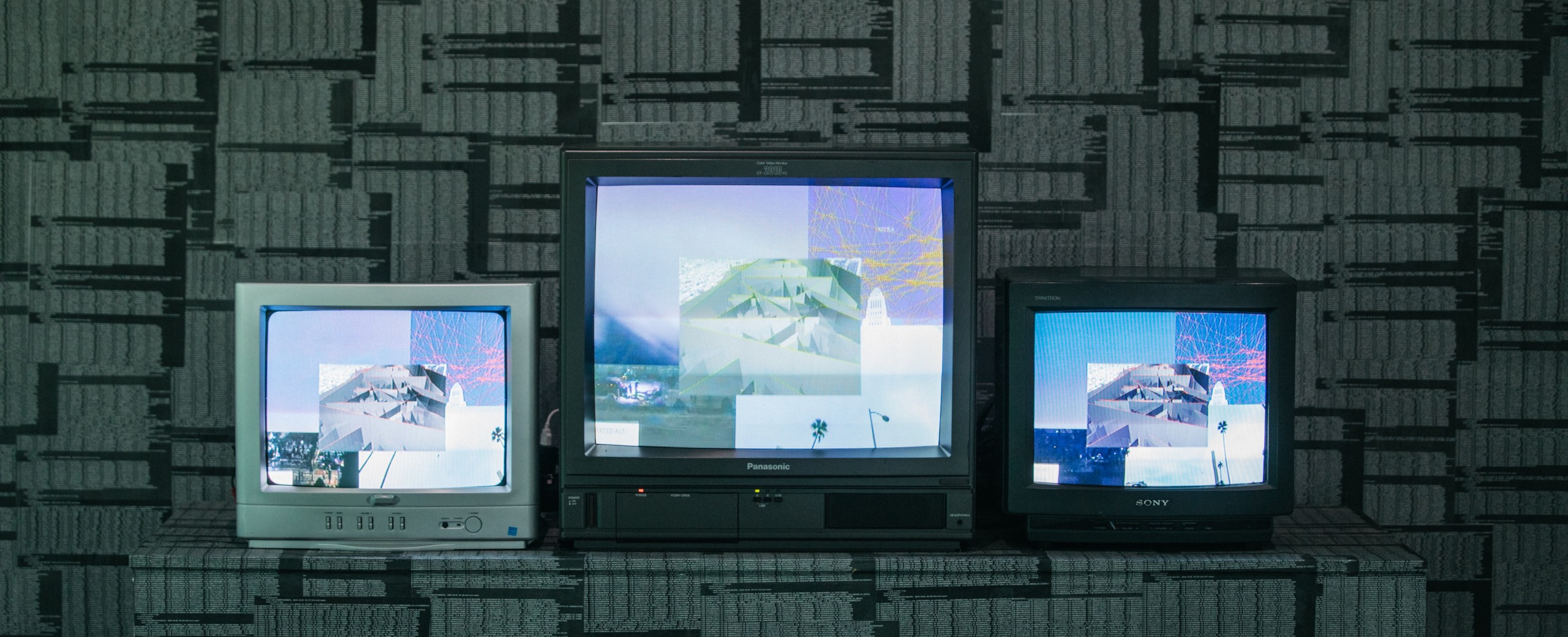 Call for Submissions: Vector Festival 2023
Deadline: March 22, 2023
Vector Festival is an experimental media arts festival, proudly in its 11th year, dedicated to showcasing digital games and creative media practices. Presenting works across a dynamic range of exhibitions, screenings, performances, lectures, and workshops, Vector acts as a critical bridge between emergent digital platforms and new media art practice. The festival is proud to be a participatory and community-oriented initiative organized by InterAccess in Toronto, Ontario.
InterAccess invites submissions of artworks to the festival's 2023 program, which will include screenings, performances, workshops, and digital projects taking place July 6 – 16, 2023. The festival's flagship exhibition is scheduled to take place at InterAccess from July 6 – August 5, 2023.
Vector Festival does not charge submission fees. All artists selected for participation will receive fees in accordance with CARFAC and IMAA fee schedules, as well as support to apply for external funding.
We invite submissions of digital and new media artworks for the following festival programs, the scope and perspective of which will respond to the submissions received:
Flagship Exhibition, curated by Mitra Fakhrashrafi
New media artworks for consideration in our flagship, on-site exhibition.
The exhibition, tentatively titled shadow work, engages the formal and informal and mundane and arcane ways that classification systems attempt to contain the messy realities of our lives and shape our conditions. Confronting the work that both maintains and disrupts these systems, shadow work presents interventions on labour, the calculability of human life, the ungovernable, the echoes and reverberations of colonization and propositions for new, "life-giving" languages. We invite work that explores these themes to be featured in this group exhibition.
Online Projects
Web-based projects and digital artworks that can be presented online, including interactive and time-based digital projects.
GIFs Animated
GIFs intended for presentation on public screens.
Screening
Experimental film, video, animation, and machinima works.
Performance
Performance-based proposals including lo-fi, chiptune, sound art, live coding, A/V performances, and telematic performances.
Workshops
Proposals for online and in-person workshops teaching emerging and experimental approaches in new media art and game art.
---
SUBMISSION REQUIREMENTS
Please submit the following details using our online application form at vectorfestival.org:
Project description (approximately 300 words)
Documentation (maximum of five images, and/or link to audio/video documentation)
Technical requirements
Artist biography (approximately 150 words)
CV or resume
Connection to the Greater Toronto Area, if applicable
More in-depth details are included on the submission form at vectorfestival.org.
Please contact InterAccess's Programming Manager (art@interaccess.org) with any questions regarding the submissions process.
Header image: Vector Festival 2022: Machine Bodies (Is Cyborg Good or Evil?) curated by Karina Iskandarsjah; Courtesy of Devin Jones