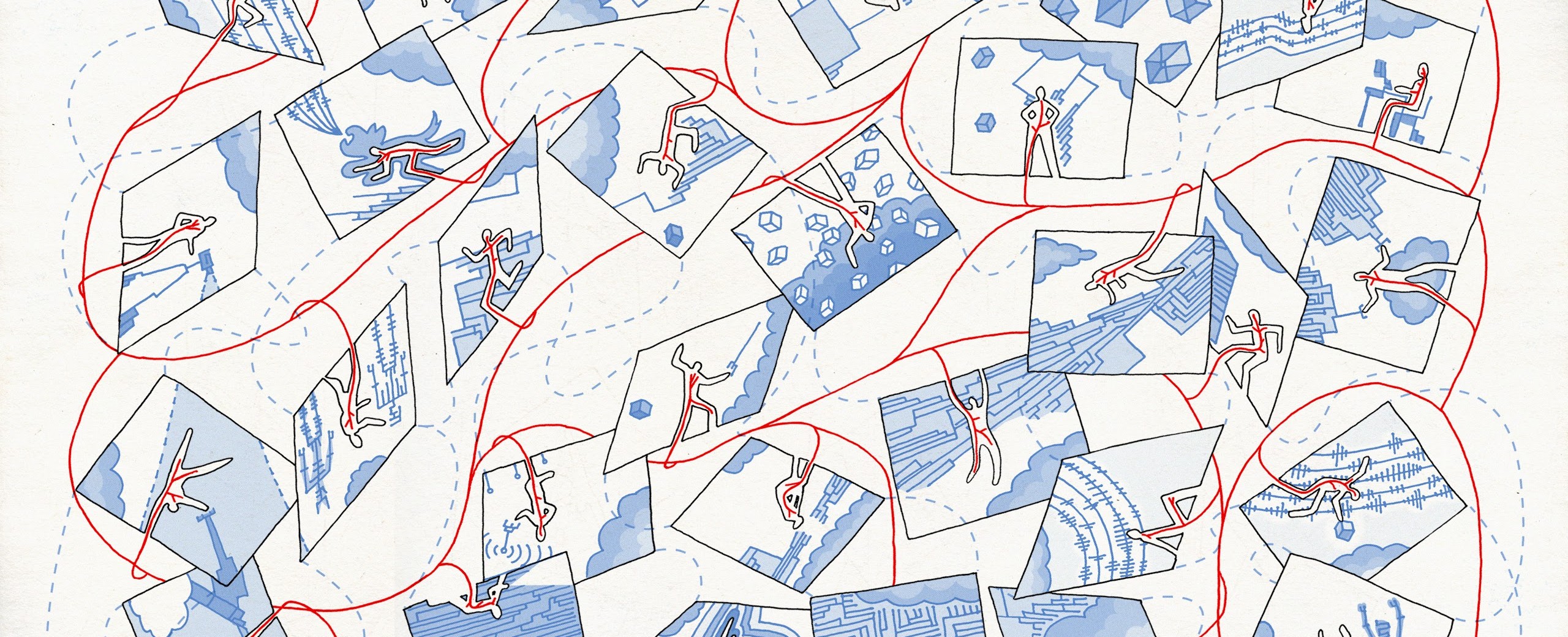 Mecha Kucha (2014)
Marc Ngui
Risograph colour print, Mohawk Via acid free vellum
InterAccess commissioned Toronto based artist and illustrator, Marc Ngui, to create a limited edition risograph print to mark our 30th anniversary event. All sale proceeds support InterAccess activities.
Marc Ngui studied architecture at the University of Waterloo. His graphic novels have been published widely and his drawings from A Thousand Plateaus series have been exhibited in art galleries across Canada.
$30 for pick up in gallery.