InterAccess exists thanks to the tremendous support of our supporters
Support your artist-run centre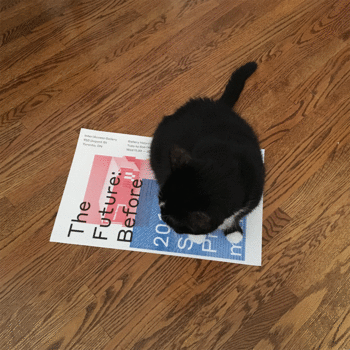 InterAccess was founded in 1983 as Toronto Community-Videotex. Every contribution to InterAccess helps us to support emerging practice and critical discourse, provide artists with free and low-cost studio space, learning opportunities and equipment, offer expanded opportunities for people who do not identify as artists to engage with art and technology, and create welcoming and supportive programs for practitioners from under-represented communities.
As we conclude our 35th anniversary, we are asking for your support for Gimme5, a great way to high-five the creative technologists that invent new forms and ignite our imaginations. This year, we are raising funds for the following programs:
Our Ctrl-Shift Series invites influential members of Toronto's creative community to propose solutions to urgent challenges that affect the artists living in this city. Structured as a panel discussion, Ctrl+Shift seeks to facilitate productive conversations and actionable strategies that can elicit change in our shared creative landscape.
Our Community Events offer the public free, guided experiences in the studio. From Media Arts Grant Writing workshops, to modular synth meetups, to workshops and tutorials in a wide variety of tech based mediums, Community Events offer financially accessible opportunities to learn new practices through mentorship from artists in the community.
Our Workshop Voucher Program increases the accessibility of our programs by reducing economic barriers for artists to attend arts training. Working in partnership with organizations such as Sketch and Workman Arts, we provide free passes to our workshops to communities that face systemic barriers to art and technology.
To donate, click here or make a donation at our next workshop or event.
InterAccess is a registered Canadian charity. Business #120341193RR0001
Supporting Membership
$50/year
Members make up the core of the InterAccess community. Membership is a contribution to the financial stability of the organization and offers the opportunity to participate in the governance of InterAccess. Members in good standing are invited to vote at the Annual General Meeting and receive invitations to VIP events. You are encouraged to pair your membership with the Studio service that best suits your interests. Members are subject to InterAccess's Member By-laws.
Buy Supporting Membership
Funders