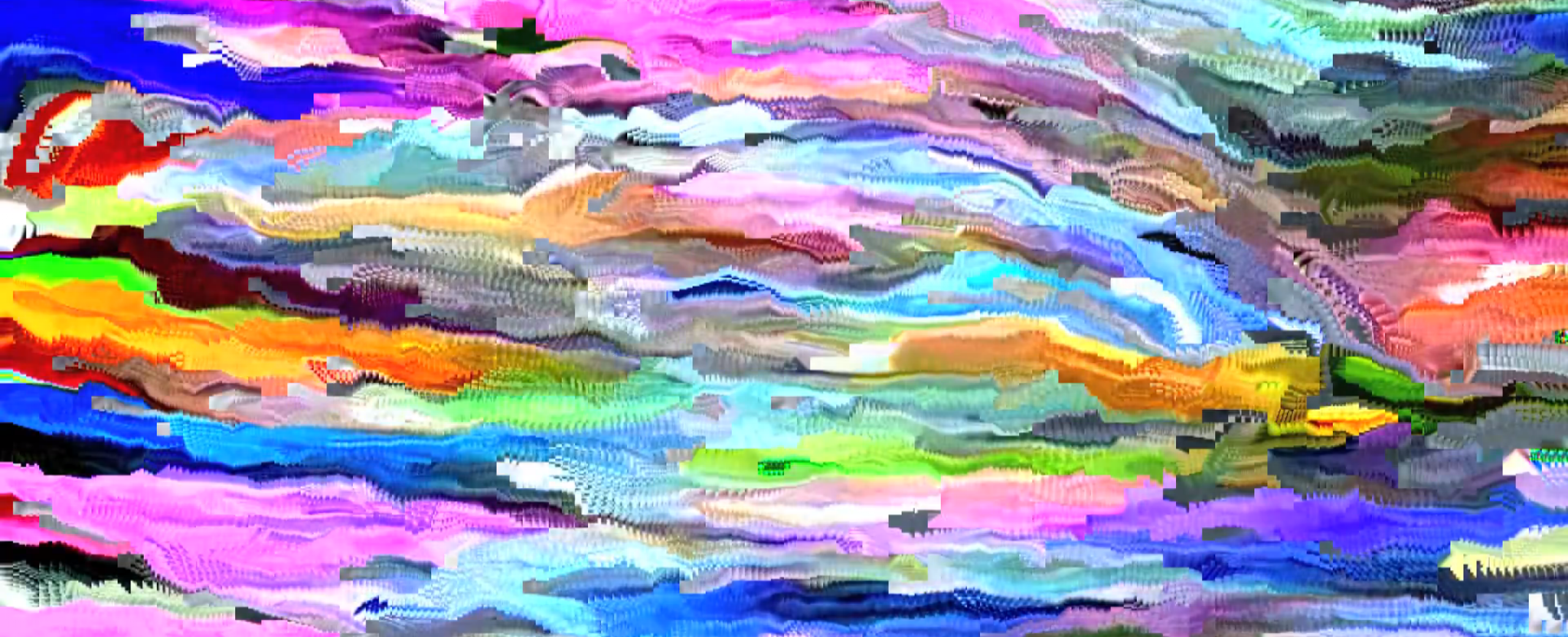 Introduction to Video Glitch Processes
Glitch art is the aestheticization/celebration of errors in digital or analogue technology, produced either by corrupting digital code/data or by physically manipulating electronic devices.
Datamoshing, also know as Compression Artifacting, is a video editing technique that falls under the category of Glitch Art. The process involves the creation of intentional glitches that blur the borders between video frames, causing images to bleed into each other rather than having one cut cleanly to another.
Specifically, in this workshop we'll hear:
a brief artist talk about glitch and glitch art techniques
an overview and exploration of the software necessary to glitch video
tips on where to source video material and what kinds of material are best to work with
an introduction to various experimental techniques
methods of outputting the files
Examples
Does this sound cool? It is! Here are some examples of projects that use the techniques we'll learn in class:
Series #1 from adrienne crossman on Vimeo.
By the end of the workshop you'll have experimented with a number of visual glitching techniques. You'll produce a number of glitched images and video clips and be ready to glitch on your own and experiment further.
What do students need to bring?
Bring a Mac laptop. If you can't bring one, let us know and we'll arrange a loaner for you! We'll distribute some download links before the workshop that you can use to obtain and install the following free software:
AVIdemux versions 2.5.6
FFmpegX
Audacity
Text Edit (well, you should have this one anyways.)
These programs work specifically with Macs and the workshop will be taught on Mac software only. We suggest installing and testing the programs to make sure they run on your laptops first. If not, don't worry! Just let us know, as the workshop will cover how to modify the software, so it will work with the newer Mac OS.
You're encouraged to bring footage to work with (although some footage will be supplied). We will also go over the kind of video images that yield the best results. Datamoshing and other glitch techniques are trial and error processes so most importantly bring your patience and creativity!
What, if any, prerequisite knowledge should students have?
Basic video or audio editing knowledge would be helpful but not required.
Receive a discount on workshops!
Did you know you can receive a discounted rate on most workshops? By purchasing a Workshop Discount Pass or an Annual Studio Membership you will receive a discounted rate on workshops, in addition to other great benefits. This is an excellent option if you foresee yourself attending multiple workshops over the course of the year.
Buy Workshop Discount Pass
Buy Annual Studio Membership