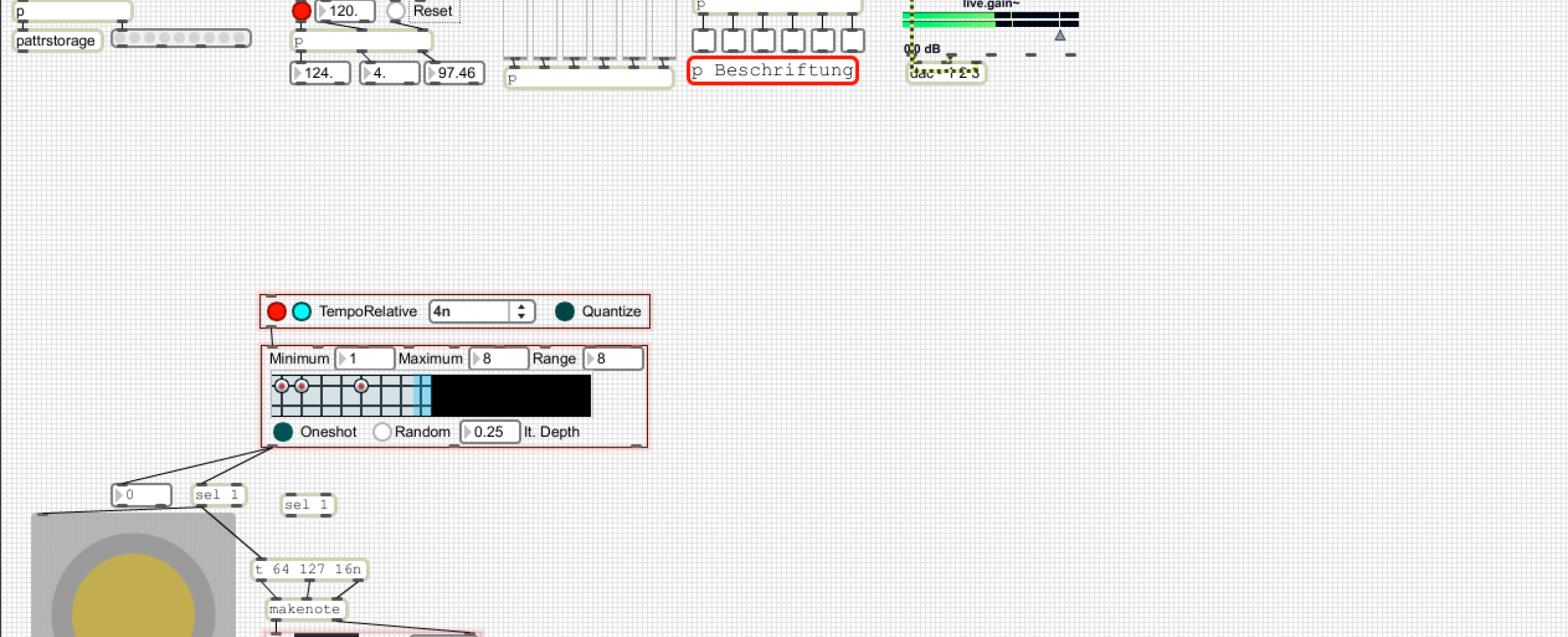 Intro to Interactive Art with Max 7
Max 7 is a perfect tool for artists learning to create interactive installations, particularly those which use camera or audio input. It's a graphical approach to programming, in which artists create "patches" by visually connecting objects which represent inputs, outputs and functions, rather than typing out lines of code.
We're going to learn how to use this powerful tool to create an interactive video piece!
SO WHAT EXACTLY ARE WE GOING TO MAKE IN THIS WORKSHOP?
We'll get an overview of how to trigger videos using a camera an input. As we go through the process, we'll learn how to navigate the Max 6 interface, and learn very basic approaches to initiating interaction with accessible hardware tools.
ARE THERE KNOWLEDGE/CLASS PREREQUISISTES?
No prerequisite, we're starting from scratch. Basic knowledge of audio/video an asset.
GIVE ME AN EXAMPLE OF A PROJECT THAT USES THIS TOOL.
David Rokeby needs no introduction and often tends to use Max as a major component for his projects. His piece Watch (1995-2008) uses some of the same basic techniques that we will discuss in this workshop. http://www.davidrokeby.com/watch.html
WHAT WILL WE GET TO TAKE HOME?
All patches created in the class will be available for the students as well as helpful resources created by the instructor.
WHAT DO WE NEED TO BRING?
You'll need a laptop. A Mac is prefereable, but Max runs on PCs and our instructor Kyle has experience in both environments. You'll have to download and install the Max 7 trial here: http://cycling74.com/downloads/
Important note! The Max 7 Demo only works for 30 days! So don't install and run this until just before the workshop.
ABOUT THE INSTRUCTOR:
Kyle Duffield is a Toronto based intermedia artist. Kyle works in a range of mediums, such as painting, interactive installation, and video. His primary works tend to combine audio, video, and various electronic devices into immersive interactive installations. Kyle graduated with awards and scholarships from Ontario College of Art and Design University. Currently, Kyle continuing to work within a range of mediums and is primarily focused on producing and teaching interactive art.
www.kyleduffield.com
Receive a discount on workshops!
Did you know you can receive a discounted rate on most workshops? By purchasing a Workshop Discount Pass or an Annual Studio Membership you will receive a discounted rate on workshops, in addition to other great benefits. This is an excellent option if you foresee yourself attending multiple workshops over the course of the year.
Buy Workshop Discount Pass
Buy Annual Studio Membership