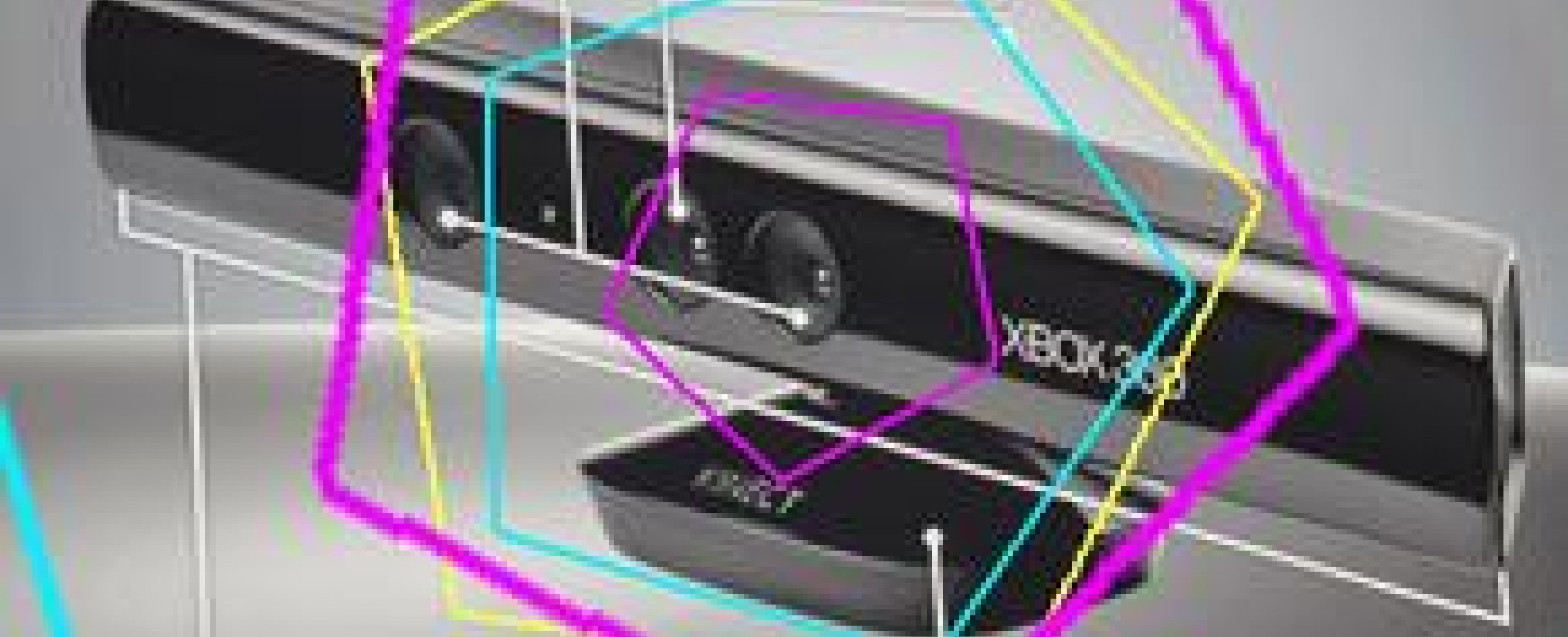 Designing with Depth: Kinect for the Kinda Non-Mechanical Audience
About the workshop.
The Microsoft Kinect is a camera that sees in 3D. It makes it easy to help your computer make sense of the world.

This workshop will focus on using the Kinect to make your computer-attached projects see better. We'll learn about the basics of installing and using the Kinect (mac only, I'm afraid), some introductory computer vision, and using these tools to make your work see like you, move like you, and even look like you.

I'll be going over some basic programming techniques for working with kinect data (using openframeworks and Processing), and give an intro to some of the other tools that we can use like FaceOSC, RGB+D, and the OpenNI Toolkit.
What do I need to bring?
You'll need a notebook, a computer, and if you have one, a project idea! The first two hours will be a broad overview and introduction to the different tools, and the last hour will be for questions and discussing projects.

About the instructor.
Andrew Lovett-Barron is a designer exploring what happens when people, code, and the physical world are put together. He makes digital installation and applications in Toronto, and is starting his masters at NYU ITP in September.

http://readywater.ca
Receive a discount on workshops!
Did you know you can receive a discounted rate on most workshops? By purchasing a Workshop Discount Pass or an Annual Studio Membership you will receive a discounted rate on workshops, in addition to other great benefits. This is an excellent option if you foresee yourself attending multiple workshops over the course of the year.
Buy Workshop Discount Pass
Buy Annual Studio Membership