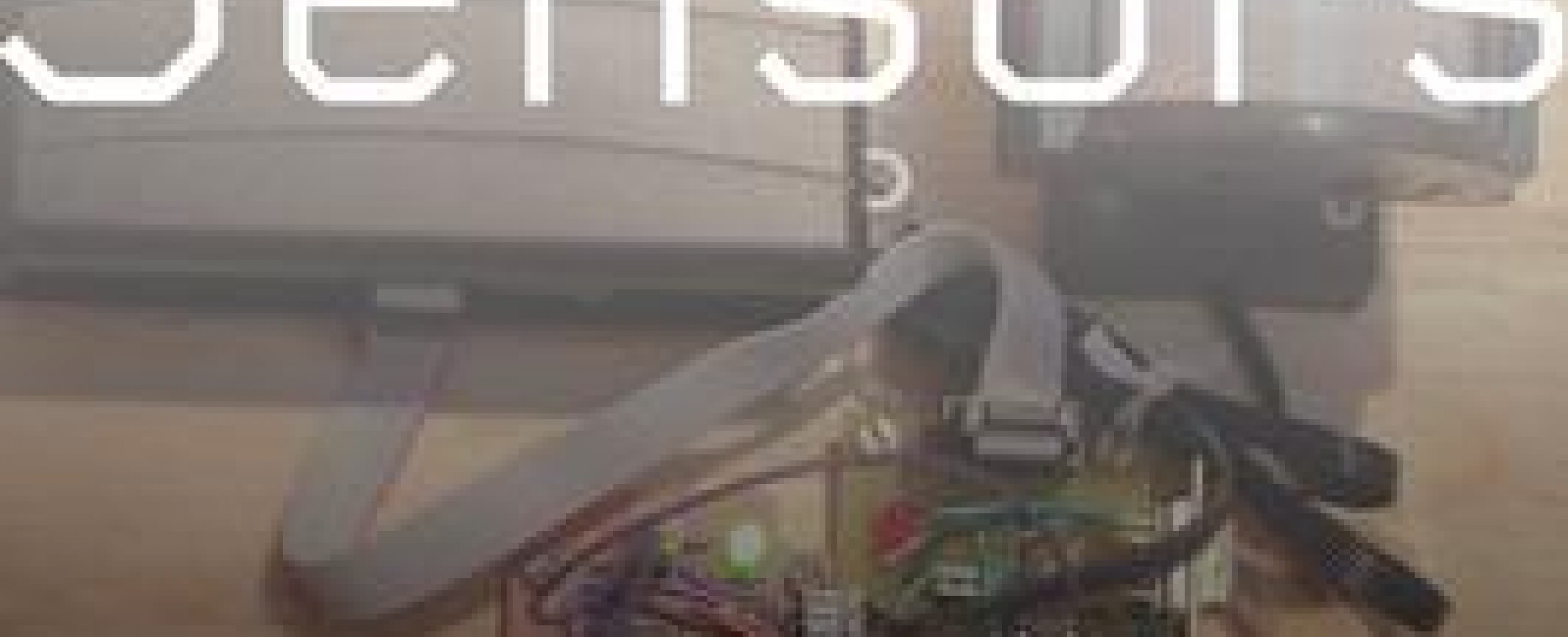 About the workshop.
The workshop will introduce you to a variety of different sensors, explain how they work, show the three different types of interfaces to work your sensor and prepare you for using any sensor you would like in the future. This course is designed to show you all the dirty tricks to avoiding the microcontroller to make interactive art, it is also designed to learn to understand when you need a microcontroller to make your projects work.
The main focus in this class is on the nature of sensors and learning how to figure out what the numbers mean, so the serial interfacing method will only be explained hypothetically as it is impossible to teach microcontrollers as well. The main focus in working with digital and analog interfaces as they are the most affordable and simple sensors to work with and as it so happens they are actually the only two types of sensors that exist but some kind company simplifies them into serial interfaces so you don't have to get to know your sensor, they tell you what the numbers mean.
Materials.
You don't need to bring anything! Your fee includes an awesome goodie bag of sensors and electronics that are yours to keep after the workshop. We've also got breadboards for you to wire everything up.
About the instructor.
Jessica Field, for the last 12 years, works mainly with electronic instillations to create theatrical narratives that engage the viewer by showing dramatic machine behaviours. She works with robots, automata and found objects/electronics to create large instillations and video works. Jessica has exhibited in Sweden, Switzerland, Austria and Canada. She has shown in Electrohype 2008, the Montreal Museum of Fine Art, Oboro, Optica, the Museum Tingely and at Kunsthaus Graz.
Jessica Field teaches part-time at Ryerson University and does workshops for InterAccess, Whitby Station Gallery, Durham Board of Education and the Robert McLaughlin Gallery. She received her AOCAD at the Ontario College of Art and Design, Toronto, Ontario and her MFA at Concordia University in Montreal, Quebec.
Receive a discount on workshops!
Did you know you can receive a discounted rate on most workshops? By purchasing a Workshop Discount Pass or an Annual Studio Membership you will receive a discounted rate on workshops, in addition to other great benefits. This is an excellent option if you foresee yourself attending multiple workshops over the course of the year.
Buy Workshop Discount Pass
Buy Annual Studio Membership