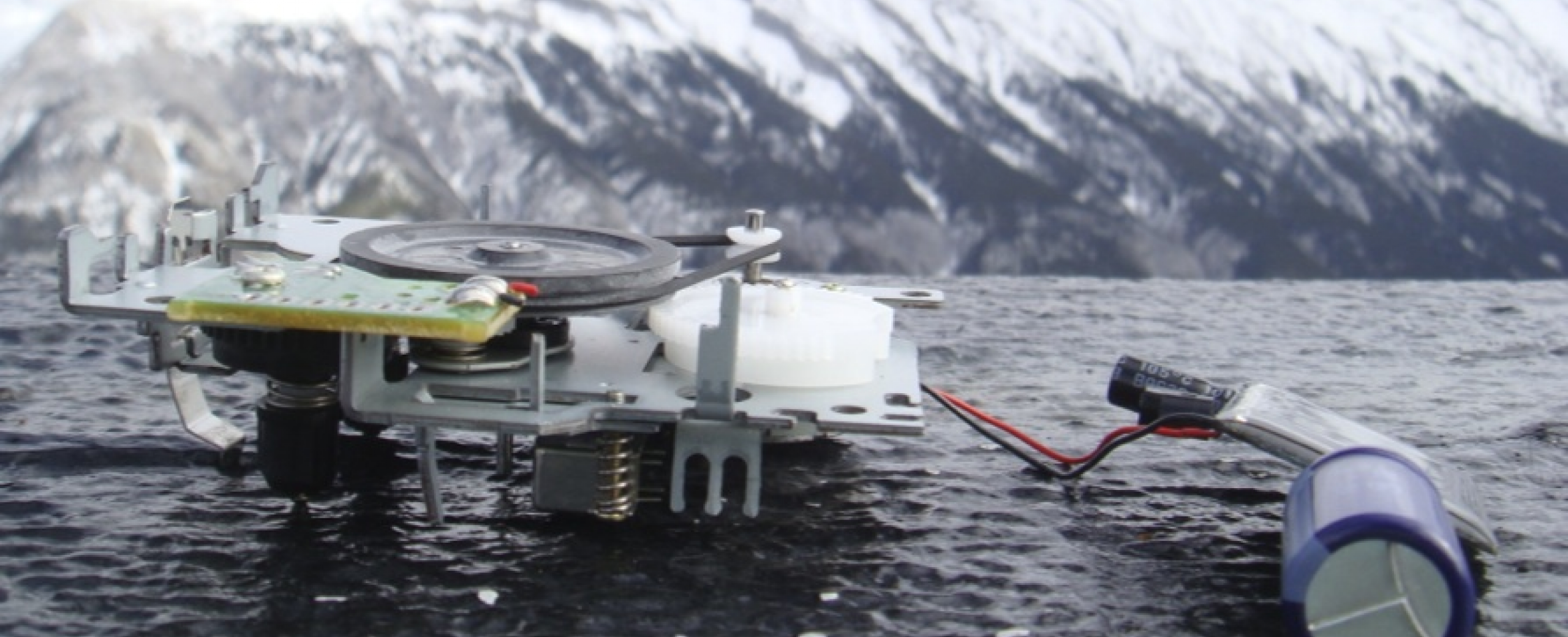 Sun-drinkers Solar Energy Workshop with Peter Flemming
Come celebrate the Summer Solstice with artist Peter Flemming in a Sun-drinkers Solar Energy Workshop!
In this workshop you will create a simple, small sun-drinker from electronic components that can twitch, twitter or twinkle. Idly basking in sunlight, these entities slowly absorb electrical energy from a solar cell. When sufficiently sun- drunk, they burst into activity, releasing their accumulated power until depleted. Spent, the creatures then relax into resting lazy mode, starting their cycle afresh.
You will:
learn how capacitors work
explore fundamentals of solar energy
learn how to solder a circuit board
come away with a permanently assembled circuit
look at examples of artworks using this technique
Date: June 21
Time: 12pm - 4pm
Registration Fee:
$75 Regular Price
$60 With Annual Studio/Workshop Pass (see below)
Material Fee: $25
What, if any, prerequisite knowledge should students have? None.
What to Bring: All materials will be provided.
About the Instructor: Peter Flemming is a full-time artist, part-time professor and some-time curator in Montréal. Research interests include ad hoc architecture, informal physics, electromagneticks, radio, neuromimes/neural networks, solar power, saunas. Flemming's work considers natural and technological ecologies, in site-specific installations and performance that are resolved intuitively and experimentally. Check out Peter's amazing work here
Questions? If you have any questions about the workshop or special requirements, please contact us at education@interaccess.org.
Cancellation and Rescheduling Policy: We are unable to accommodate attendee cancellations or refunds less than 1 week prior to a workshop or event. InterAccess reserves the right to cancel or reschedule this workshop if necessary.
Receive a discount on workshops!
Did you know you can receive a discounted rate on most workshops? By purchasing a Workshop Discount Pass or an Annual Studio Membership you will receive a discounted rate on workshops, in addition to other great benefits. This is an excellent option if you foresee yourself attending multiple workshops over the course of the year.
Buy Workshop Discount Pass
Buy Annual Studio Membership