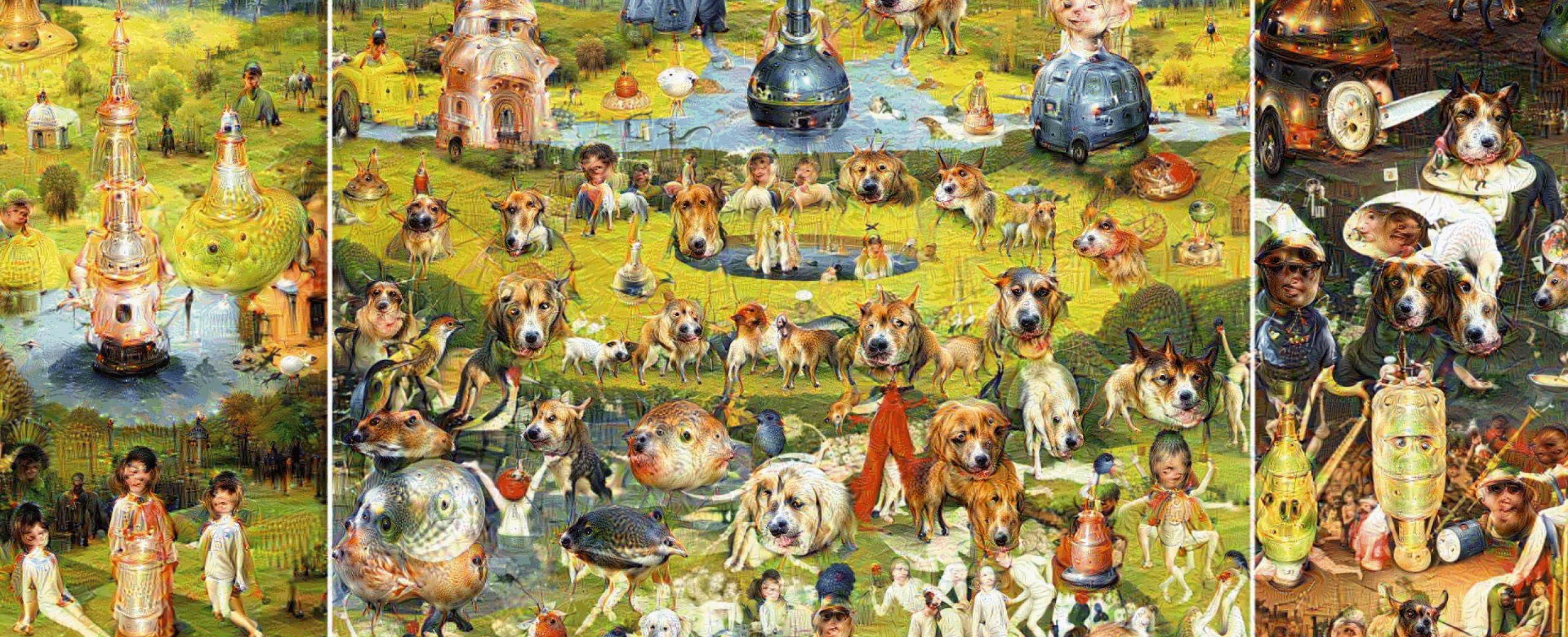 Dream and Iterate: Series
This two part course will be part lecture part workshop on neural networks and other techniques for making images with code. In the first session we will be getting familiar with some of the concepts relating to recurrent and convolution neural networks, their appearance in popular culture and how they are different from other algorithms we might use to produce images. During the class we will be setting up a python environment that will run google's deep dream code. The second session will expand on the technique as well as suggesting further implications of increasingly accessible "AI", and our potential future relationship with such constructs.
Dates: Thursday October 20 and Thursday October 27
Time: 7-10pm
Registration Fee:
$90 ( (With Annual Studio/Workshop Pass )
$120 (Regular)
Material Fee: None
What to Bring: A laptop (Mac, PC, or Linux)
Required Software: Please install Anaconda. You can download it here
About the Instructor:
Stephen McLeod is a Toronto based Artist working with whatever seems appropriate. In 2009 he completed his B.A.H. in Studio Art at the University of Guelph - as well as a good 2/3rds of a computer science minor. Since then he has exhibited work, performed and participated in residencies across Canada, the United States, Sweden and Greece. As part of VSVSVS, he has produced a number of large scale video installations including a show at Mercer Union where sound, vibration, video and performance all coalesced to transform the space into a strange object wonderland. He is currently seeking a poetry of computation, wondering if the words of a drunk AI might lead to a productive form of that indeterminacy John Cage was always on about.
Check out his work here and here
Questions? If you have any questions about the workshop or special requirements, please contact us at education@interaccess.org. Cancellation and Rescheduling Policy: We are unable to accommodate attendee cancellations or refunds less than 1 week prior to a workshop or event. InterAccess reserves the right to cancel or reschedule this workshop if necessary.
Receive a discount on workshops!
Did you know you can receive a discounted rate on most workshops? By purchasing a Workshop Discount Pass or an Annual Studio Membership you will receive a discounted rate on workshops, in addition to other great benefits. This is an excellent option if you foresee yourself attending multiple workshops over the course of the year.
Buy Workshop Discount Pass
Buy Annual Studio Membership