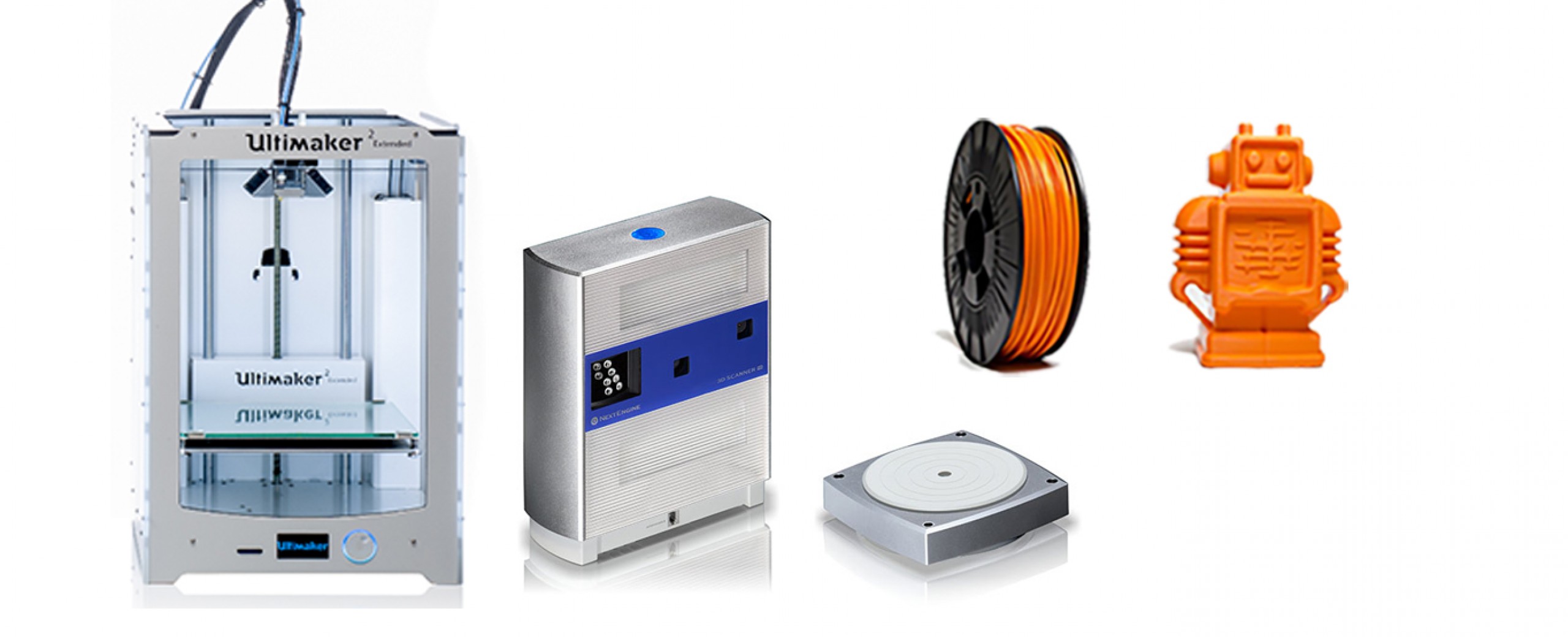 Intro to 3D Scanning and Printing for Artists
This is an introductory, yet in depth workshop the process of 3D Scanning and Printing. Participants will explore the limitations of the technology vs good use cases, use of laser/turntable scanning, outline of post-processing using nextengine software, post-process a model into a watertight mesh. Using their own computers, students will be guided through fixing the example model in various ways using Netfabb Studio Basic and Meshmixer. Splitting parts and strategies for orienting to minimize the need for support material will also be explored.
Date: Saturday October 15th
Time: 12-5:30pm
Location: InterAccess Studio (in the basement of 9 Ossington)
Registration Fee:
$135 ( (With Annual Studio/Workshop Pass )
$180 (Regular)
Material Fee: None
What to bring: Your laptop with Cura installed. You can download it free here
About the Instructor:
Derek Quenneville is a 3D printing expert and digital fabrication artist in Toronto, Canada. He works at Objex Unlimited, and occasionally teaches at Toronto Public Library. On the side, Derek gives talks at various non-profits around the city - he has introduced and demoed 3D printing to literally thousands of people at local events since 2009. Derek is currently working on narrative game Real Army Simulator with Yifat Shaik, about her experiences with mandatory service in the Israeli army. Check out Derek's stuff here
Questions? If you have any questions about the workshop or special requirements, please contact us at education@interaccess.org. Cancellation and Rescheduling Policy: We are unable to accommodate attendee cancellations or refunds less than 1 week prior to a workshop or event. InterAccess reserves the right to cancel or reschedule this workshop if necessary.
Receive a discount on workshops!
Did you know you can receive a discounted rate on most workshops? By purchasing a Workshop Discount Pass or an Annual Studio Membership you will receive a discounted rate on workshops, in addition to other great benefits. This is an excellent option if you foresee yourself attending multiple workshops over the course of the year.
Buy Workshop Discount Pass
Buy Annual Studio Membership