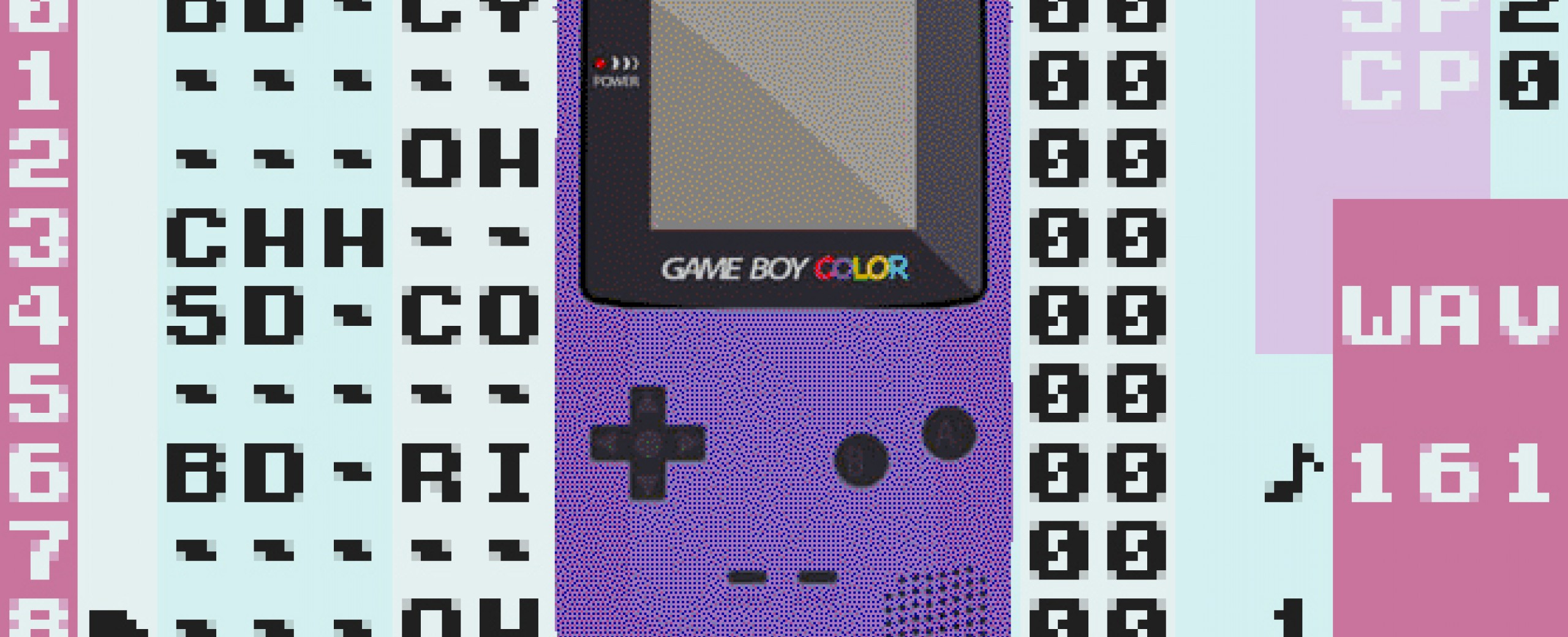 Intro to Game Boy Chiptunes
Learn to synthesize sounds and compose music using the Nintendo Game Boy. Get started with the basics of sound synthesis and learn to explore and experiment with the capabilities of the Game Boy sound chip. Delve into the LSDJ sequencer software and discover many of the sequencing techniques popular in chiptune music.
The workshop will teach you everything you need to know in order to fully utilize the sound capabilities of the Game Boy and how to write and sequence your own music. Nearly all the techniques covered can also be applied to making music on other chiptune platforms!
Explore LSDJ using a Game Boy emulator or work with the real hardware and bring your own Game Boy. Any Game Boy other than the Game Boy Micro works, although the Game Boy Advance is less optimal due to button layout.
Date: Tuesday November 8
Time: 7-10pm
Location: InterAccess Studio (in the basement of 9 Ossington)
Registration Fee:
$45 ( (With Annual Studio/Workshop Pass )
$60 (Regular)
Material Fee: There's no material fee but when you download LSDJ - make a donation to their software. Also if you wish to bring your own gameboy - you'll need a special cartridge with LSDJ on it. Email education@interaccess.org for ordering information.
What, if any, prerequisite knowledge should students have? None!
What to Bring: A laptop (Mac, PC, or Linux)
Required Software: LSDJ (Provided by Instructor) but also downloadable here An emulator: Gamebette - Download here
About the Instructor:
Heavy basslines, frantic rhythms and airy leads. With an arsenal of antiquated hardware and software - Game Boys, Atari computers, DOS software - coupled with cutting edge and homebrew technology - Kaoss Pads, circuit-bent keyboards, Guitar Hero controllers - jefftheworld pumps out some seriously fun music.
An avid gamer, programmer, hacker and DIY fanatic, Jeff "jefftheworld" Alyanak grew up as the son of a music studio owning father and a singer/songwriter mother, so it's no surprise that he put all of those elements together and began using his old game boys & nintendos to make crazy music with antiquated programmable sound generators.
Check out his stuff here
Questions? If you have any questions about the workshop or special requirements, please contact us at education@interaccess.org. Cancellation and Rescheduling Policy: We are unable to accommodate attendee cancellations or refunds less than 1 week prior to a workshop or event. InterAccess reserves the right to cancel or reschedule this workshop if necessary.
Receive a discount on workshops!
Did you know you can receive a discounted rate on most workshops? By purchasing a Workshop Discount Pass or an Annual Studio Membership you will receive a discounted rate on workshops, in addition to other great benefits. This is an excellent option if you foresee yourself attending multiple workshops over the course of the year.
Buy Workshop Discount Pass
Buy Annual Studio Membership