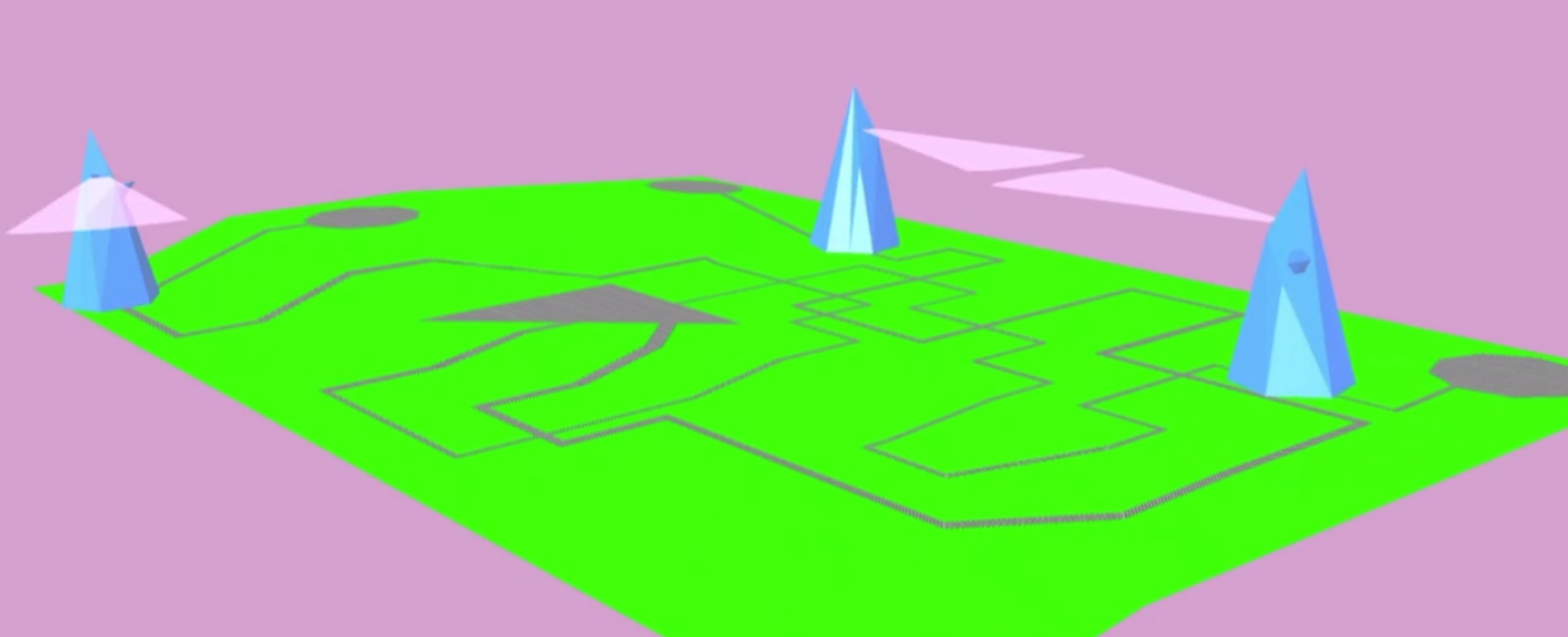 Social in the Studio: with Dustin Wilson
In his book The Futurological Congress, Stanislaw Lem writes about a future government that administers hallucinatory narcotics to manipulate the subjective reality of the people. Effectively constructing a new reality as a method of social control; a regime that Lem called "Cryptochemocracy." The contemporary profits of techno-capitalism are prognosticating the "technological singularity" as the moment of post-human transcendence. As part of an ongoing thought experiment I am asking: What speculative political regimes could arise following the "technological singularity?" How will emergent technologies influence the future of ethical-moral phenomena? How could altering the laws of physics affect social organization in a future beyond the horizon of human understanding?
For the Social in the Studio Series I will present my research into understanding the computer as a metaphysical object; looking at digitally simulated universes as sites for reality-constructing-political-regimes like "Cryptochemocracy." In this workshop I will introduce Delta City; a procedurally generated digital construct and model control structure for housing post-singularity consciousness. Following the presentation we will continue the conversation as we use the Unity3D game design engine in an attempt to build autonomous simulated universes.
Date: Tuesday November 15, 2016
Time: 7pm - 10pm
Registration Fee:
$35 Regular Price
$25 With Annual Studio/Workshop Pass (see below)
Material Fee: None
What, if any, prerequisite knowledge should students have? None.
What to Bring: A laptop with Unity3D installed(https://unity3d.com/), no expertise is required but it's more than welcome!
About the Instructor:
Based in Toronto, Dustin Wilson received his BFA from Mount Allison University and MFA from the University of Guelph. His projects have been featured in galleries and artist run centres across Canada. In 2014 Dustin formed the game-based research entity Friends of Ogden Park in collaboration with Ella Dawn McGeough (ogdenpark.ca). His practice of futurological research has been featured as a cover story in Blackflash Magazine. Wilson has received funding from Quebec Council of Arts and Lettres and the Canada Council for the Arts.
Questions? If you have any questions about the workshop or special requirements, please contact us at education@interaccess.org. Cancellation and Rescheduling Policy: We are unable to accommodate attendee cancellations or refunds less than 1 week prior to a workshop or event. InterAccess reserves the right to cancel or reschedule this workshop if necessary.
Receive a discount on workshops!
Did you know you can receive a discounted rate on most workshops? By purchasing a Workshop Discount Pass or an Annual Studio Membership you will receive a discounted rate on workshops, in addition to other great benefits. This is an excellent option if you foresee yourself attending multiple workshops over the course of the year.
Buy Workshop Discount Pass
Buy Annual Studio Membership