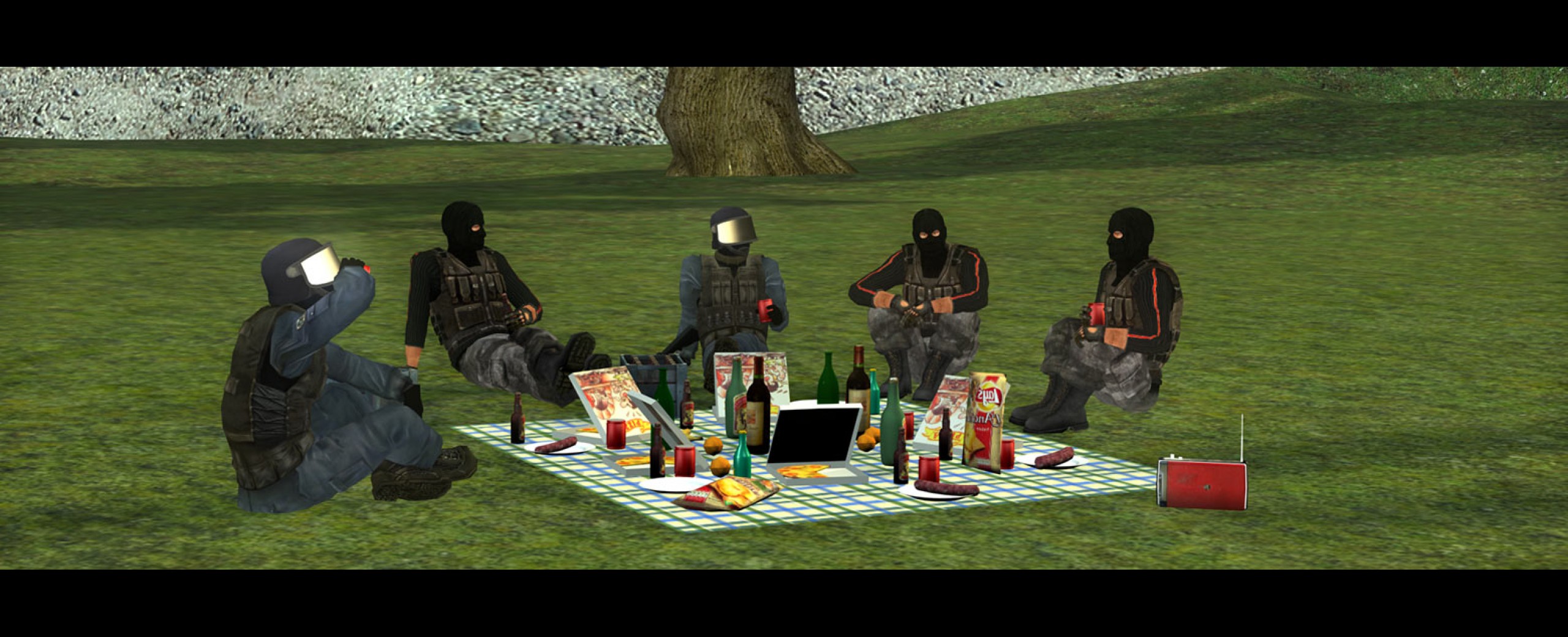 Machinima: Video Games as Found Footage
Still from Hotel, Episode 1 (Benjamin Nuel, 2009)
Machinima: Video Games as Found Footage
Description: Learn techniques for creating your own Machinima artworks with Clint Enns! Machinima is a genre of cinema in which video game footage is used to create movies or moving image art. Clint will lead a discussion on Machinima in experimental found footage practices, and show a diverse range of strategies and works.

Date: Tuesday April 11
Time: 7-10pm
Registration Fee:
$ 60 Regular Price
$ 45 With Annual Studio/Workshop Pass (see below)
Material Fee: None
What, if any, prerequisite knowledge should students have? None.
What to bring: TBA
About the Instructor: Clint Enns is a visual artist living in Toronto, Ontario. His work primarily deals with moving images created with broken and/or outdated technologies. His work has shown both nationally and internationally at galleries, festivals, alternative spaces and microcinemas.
Check out his work here: http://clintenns.tumblr.com

Questions? If you have any questions about the workshop or special requirements, please contact us at education@interaccess.org. Cancellation and Rescheduling Policy: We are unable to accommodate attendee cancellations or refunds less than 1 week prior to a workshop or event. InterAccess reserves the right to cancel or reschedule this workshop if necessary.
Receive a discount on workshops!
Did you know you can receive a discounted rate on most workshops? By purchasing a Workshop Discount Pass or an Annual Studio Membership you will receive a discounted rate on workshops, in addition to other great benefits. This is an excellent option if you foresee yourself attending multiple workshops over the course of the year.
Buy Workshop Discount Pass
Buy Annual Studio Membership