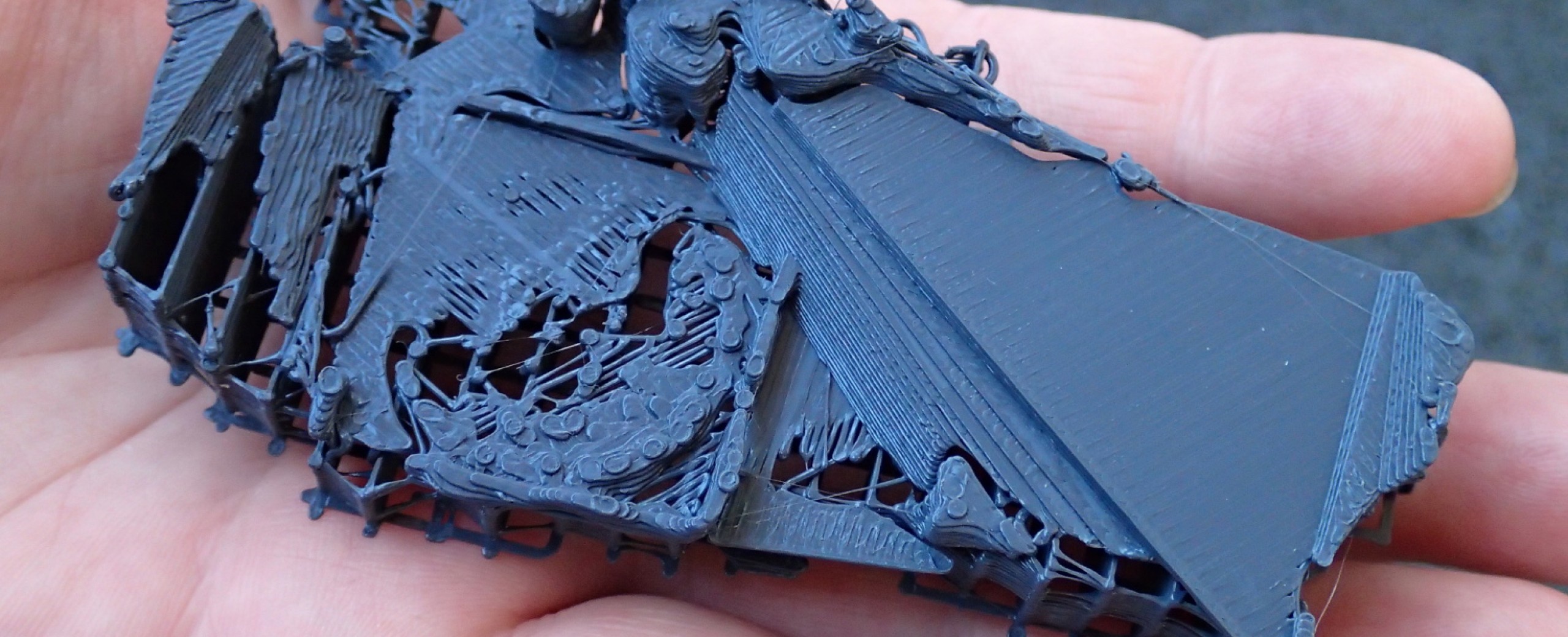 Social in the Studio with Michelle Kasprzak
The first in IA's new "Social in the Studio" series invites you to come and work on projects alongside an artist in our community, because making together is both more fun and more critical. Or as Matt Ratto has said, "Critical making emphasizes the shared acts of making rather than the evocative object. The final prototypes are not intended to be displayed and to speak for themselves. Instead, they are considered a means to an end, and achieve value though the act of shared construction, joint conversation, and reflection."
Michelle's session in the studio will investigate a Pop Art hero, pizza, and glitchy 3D models. Bring your own smartphones with Autodesk 123D Catch installed and objects you want to capture for printing (or whatever else you're working on). Part of the conversation over the course of the session will also look at what it means to be a "practising artist", taking career breaks (to have other careers), and finding the threads of your practice that are always there, no matter the media.
Date: Tuesday July 26
Time: 7pm - 10pm
Registration Fee:
$35 Regular Price
$25 With Annual Studio/Workshop Pass (see below)
Material Fee: None
What, if any, prerequisite knowledge should students have? None.
What to Bring: Bring your own smartphones with Autodesk 123D Catch installed and objects you want to capture for printing (or whatever else you're working on)
About the Instructor: Michelle Kasprzak is an artist, writer, and curator. Currently she is pursuing her doctorate on an ARDITI fellowship at the Faculty of Engineering at the University of Porto and Madeira Interactive Technologies Institute (M-ITI) on the subject area of social innovation in extreme scenarios. Her supervisor is the ERA Chair of M-ITI, Christopher Csíkszentmihályi. She is a Docent in the MA programme in Education in Arts at the Piet Zwart Institute and in the Open Design BA minor at the Willem de Kooning Academy, Hogeschool Rotterdam.
Following a decade of practice as a visual artist, she turned her attention to writing and curating. In 2006, she was awarded a curatorial research residency at the Nordic Institute for Contemporary Art in Helsinki, Finland, in 2010 she attended the Summer Seminars for Art Curators in Yerevan, Armenia, and in 2011 was a guest of the BAM International Visitor's Programme in Flanders. She has held a range of curatorial roles at organizations such as V2_ Institute for Unstable Media, the Dutch Electronic Art Festival, and New Media Scotland. She has curated works by artists such as Felix Gonzalez-Torres, Nam June Paik, Kitty Kraus, Katie Paterson, Frederik de Wilde, Germaine Koh, Norman White, and UBERMORGEN. Michelle has also recently returned to the studio and is working on a new series of 3D printed objects inspired by Andy Warhol's Time Capsules.
Currently practicing yoga to recover from injury, Michelle aims to beat her personal weightlifting records of 85 kg squat, 52.5 kg bench press, and 90 kg deadlift later in 2016.
Questions? If you have any questions about the workshop or special requirements, please contact us at education@interaccess.org. Cancellation and Rescheduling Policy: We are unable to accommodate attendee cancellations or refunds less than 1 week prior to a workshop or event. InterAccess reserves the right to cancel or reschedule this workshop if necessary.
Receive a discount on workshops!
Did you know you can receive a discounted rate on most workshops? By purchasing a Workshop Discount Pass or an Annual Studio Membership you will receive a discounted rate on workshops, in addition to other great benefits. This is an excellent option if you foresee yourself attending multiple workshops over the course of the year.
Buy Workshop Discount Pass
Buy Annual Studio Membership