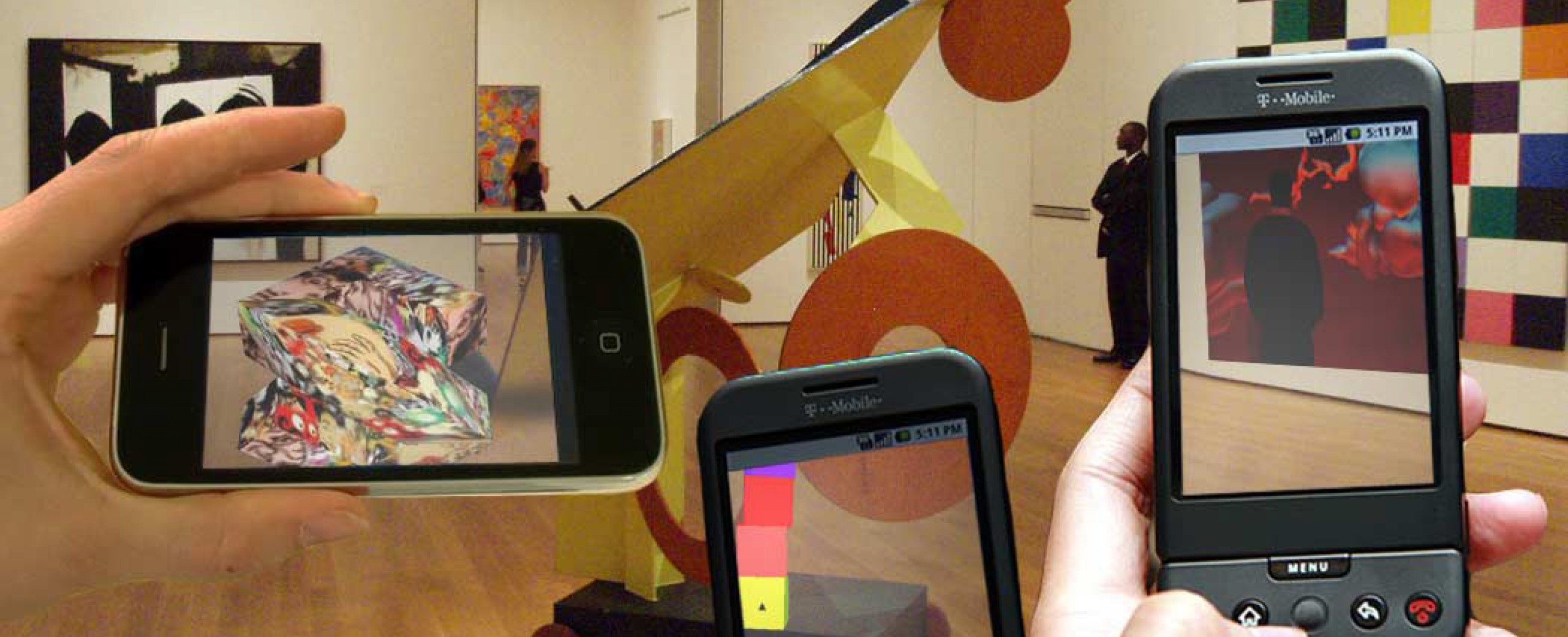 Expanded Horizons: Augmented Reality for Artists
Expanded Horizons: Augmented Reality for Artists
In this workshop participants will be introduced to the basics of creating an Augmented Reality experience using the Unity plug-in Vuforia and begin the process of creating their own AR prototype. Participants will overlay virtual 3D objects into physical space to be viewed through a camera and screen of mobile devices such as phones or tablets. Students will compile a custom project that uses a target to show an image of their choice.
Date: Sunday July 24th, 2016
Time: 7-10pm
Registration Fee:
$45 (With Annual Studio/Workshop Pass )
$65 (Regular)
Material Fee: None.
What, if any, prerequisite knowledge should students have? Basic knowlege of Unity is helpful but not required.
What to Bring: A laptop with Vuforia installed for creating. We will have tablets for you to use in the studio for testing.
Lindy is a maker, cyborg and radical education enthusiast based in Toronto. They hold a MFA from OCADu and a BFA from Concordia University. Lindy runs Make Friends Monthly TO and an annual conference for social change in tech called Make Change as co-founder of Little Dada. They also co-facilitate LGBTQ+Women's weekly events at Site 3 coLaboratory. During their spare time, they enjoy cycling, constructing whimsical robots, and creating Dadaist artwork. See more about Lindy's awesome work at Lindywilkins.com and Littledada.ca
Questions? If you have any questions about the workshop or special requirements, please contact us at education@interaccess.org. Cancellation and Rescheduling Policy: We are unable to accommodate attendee cancellations or refunds less than 1 week prior to a workshop or event. InterAccess reserves the right to cancel or reschedule this workshop if necessary.
Receive a discount on workshops!
Did you know you can receive a discounted rate on most workshops? By purchasing a Workshop Discount Pass or an Annual Studio Membership you will receive a discounted rate on workshops, in addition to other great benefits. This is an excellent option if you foresee yourself attending multiple workshops over the course of the year.
Buy Workshop Discount Pass
Buy Annual Studio Membership