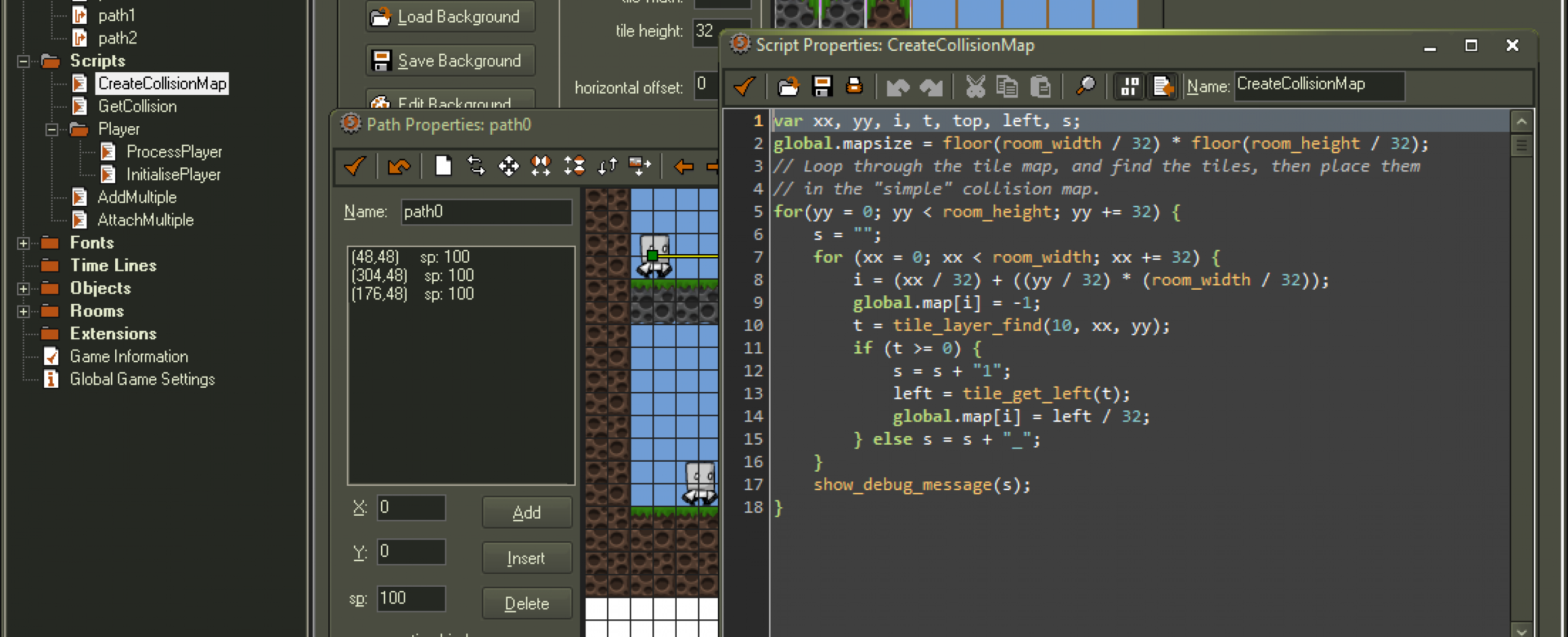 GameMaker for Trans and Women
Using Gamemaker software, participants will learn how to make simple games and explore game mechanics like collisions. This workshop aims to create a safe learning space for individuals who identify as women, transgender, or a member of a Gender and Sexual Minority, to creatively explore game making software.
Date: July 21
Time: 6pm - 10pm
Registration Fee:
$60 Regular Price
$45 With Annual Studio/Workshop Pass (see below)
Material Fee: None
What, if any, prerequisite knowledge should students have? None.
What to Bring: Preferably a Windows PC laptop with GameMaker installed.
If you don't have a Windows PC, contact us to discuss options at education@interaccess.org
Download Gamemaker here: http://www.yoyogames.com/get
About the Instructor:
Myfanwy Ashmore
Myfanwy Ashmore is Canadian media artist working in Sculpture & New media technologies. She holds an MFA from York University (1998). Her work has been exhibited extensively including Game Show at Surrey Art Gallery (Surrey) Arcadia University Gallery, (Part of "The Big Nothing" Philadelphia), DeadTech Gallery (Chicago), Poster Project Seoul, Terraforms: Game Mods at Babycastles (NYC), Avatar: The New You, Australian Centre for Photography (Sydney) Zero Gamer (London Games Festival Fringe)Http Gallery/Furtherfield (London) and Play boys with GameBoys Smart Project Space (Amsterdam)She has taught at York University, Ryerson University and led workshops at Paved Art Media Art Centre (Saskatoon), ISEA 2014 Workshops (Abu Dhabi and Dubai). She has been the recipient of numerous grants from The Toronto Arts Council, The Ontario Arts Council, and the Canada Council for the Arts. In 2003 she was nominated and short-listed for the prestigious K.M. Hunter Award through the Ontario Arts Council and in 2014 she was one of 8 finalists for the coveted Glenfiddich Artist Residency Prize.
Questions? If you have any questions about the workshop or special requirements, please contact us at education@interaccess.org. Cancellation and Rescheduling Policy: We are unable to accommodate attendee cancellations or refunds less than 1 week prior to a workshop or event. InterAccess reserves the right to cancel or reschedule this workshop if necessary.
Receive a discount on workshops!
Did you know you can receive a discounted rate on most workshops? By purchasing a Workshop Discount Pass or an Annual Studio Membership you will receive a discounted rate on workshops, in addition to other great benefits. This is an excellent option if you foresee yourself attending multiple workshops over the course of the year.
Buy Workshop Discount Pass
Buy Annual Studio Membership