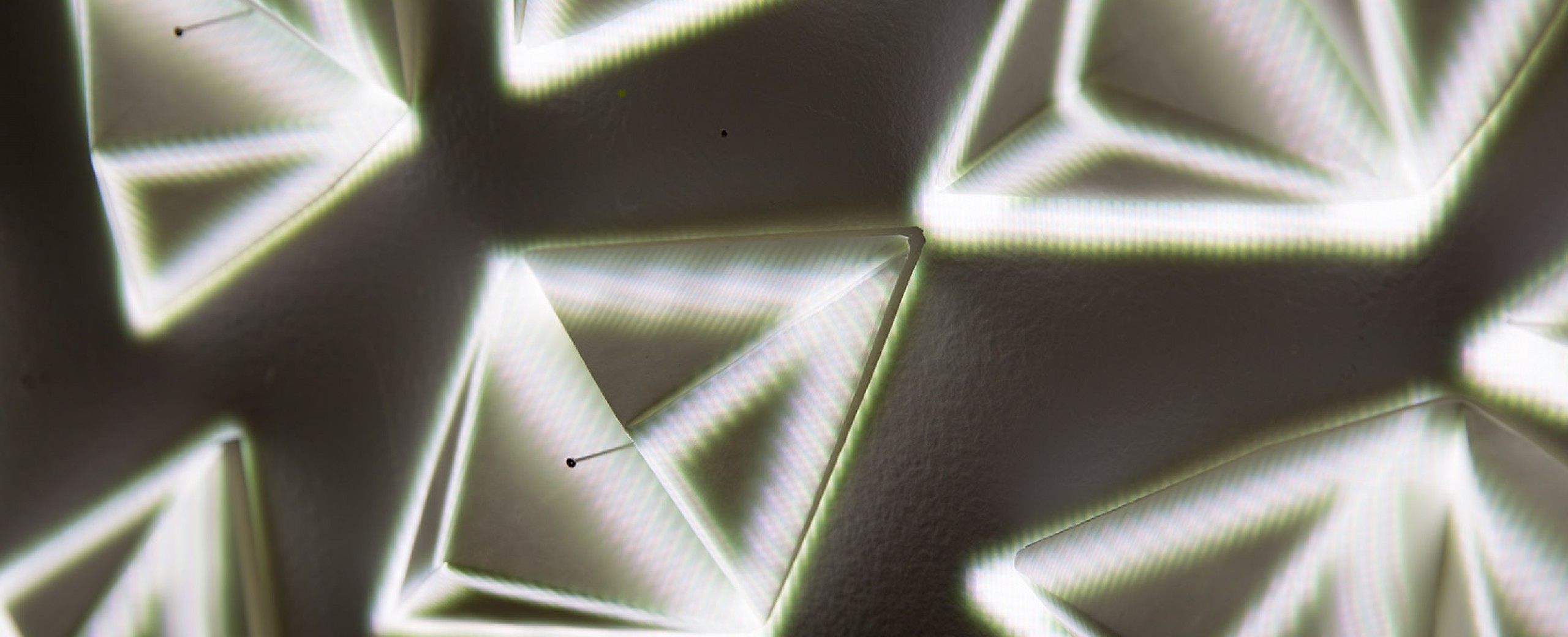 Projection Mapping for Artists
**This workshop is now full**. For future interest please send an email to education@interaccess.org to be placed on a contact list.
This workshop is intended for artists interested in working with videos and projections for art installations of any size.
We will go over the fundamentals of projection mapping like projector types, lumens and perspective, as well as introducing the group to Isadora (theatre VJ software, node-based) and Resolume Arena 4 (industry standard VJ software) great for composing multiple videos and mapping them to 2D and 3D surfaces. We will also discuss conceptual development, best practices, live-event optimization, and free online resources for footage.
At the end of the workshop, participants will have a beginners understanding of projection mapping with Isadora and Resolume Arena 4 and demonstrate that by projection onto a 2D and 3D surfaces.
Dates: Saturday June 25, 2016
Time: 12-5pm
Registration Fee:
$75 With Annual Studio/Workshop Pass (see below);
$100 Regular Price
Material Fee: None.
What, if any, prerequisite knowledge should students have? None
What to Bring: Laptop. Mac OSX
What to Install in Advance:
Resolume Arena 4 demo (Software) Here
Isadora Here
Video assets downloaded (will be provided via. Dropbox)
About the Instructor: Maziar Ghaderi is a Toronto-based multimedia designer, teacher and director that works with visual media and interactive technology. With a background in multimedia production, his work is situated at the intersection of technology, the experiential and creative direction.
Maziar's work has been curated in Toronto, Vancouver, Kitchener, Halifax, Los Angeles, Istanbul, Dubai, Abu Dhabi, and the merit of his artistic practise and design research has been recognized by the International Symposium on Electronic Art (2014), The Creator's Project (2014 & 2015), Textbook, Crew Magazine, The Globe & Mail (2x, 2015), IxDA (2013) and SIGGRAPH (2013). He has also presented at eLeo, Augmented Cinema Film Festival, Toronto Wearables Meetup, Subtle Technologies, Gladstone Hotel, Mesh, Intersections14, Shopify, SummerWorks Festival, Luminato Festival, HarbourFront Centre's HATCH festival, Sumahan Art Centre, The Fridge Dubai, Nuit Blanche (2015), Ontario Centre of Excellence and has co-authored several academic articles for design conferences.
Under the direction of Marina Abramovic, Maziar was the media producer and on-site technical assistant for the 2013 Luminato Festival's MAI Prototype, and has directed and produced his original work, Dissolving Self for the International Symposium on Electronic Art 2014 (ISEA) held in Dubai. More here: maziart.ca.
Questions? If you have any questions about the workshop or special requirements, please contact us at education@interaccess.org. Cancellation and Rescheduling Policy: We are unable to accommodate attendee cancellations or refunds less than 1 week prior to a workshop or event. InterAccess reserves the right to cancel or reschedule this workshop if necessary.
Receive a discount on workshops!
Did you know you can receive a discounted rate on most workshops? By purchasing a Workshop Discount Pass or an Annual Studio Membership you will receive a discounted rate on workshops, in addition to other great benefits. This is an excellent option if you foresee yourself attending multiple workshops over the course of the year.
Buy Workshop Discount Pass
Buy Annual Studio Membership