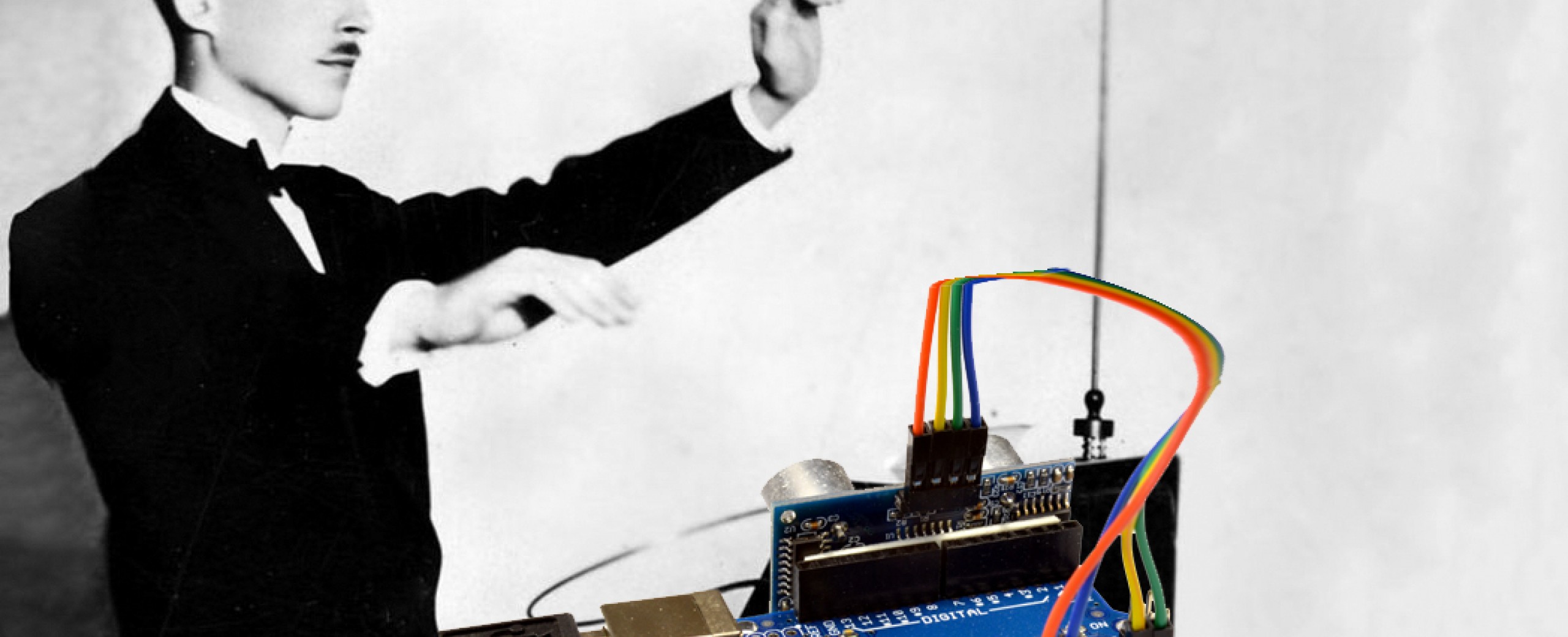 Make your own theremin using an Arduino!
By the end of the workshop students will be able to make a Theremin like instrument that can create sounds through bodily movement. They will also have a basic understanding of the Mozzi sound library where they can adjust and personalize the sound of their instrument. You will be able to take away the working Theremin built from the kit you've purchased.
What, if any, prerequisite knowledge should students have?
Students should have a basic understanding of OSX or Windows in order to install the software needed for this workshop.
Date: Tuesday February 7th
Time: 7-10pm
Registration:
$ 60 Regular Price + Material Fee
$ 45 With Annual Studio/Workshop Pass (see below) + Material Fee
Material Fee:
$25.00
What to bring:
Students should bring a laptop with the Arduino software (IDE) and Mozzi library installed.
Download Arduino IDE here: https://www.arduino.cc/en/Main/Software
Download Mozzi library here: http://sensorium.github.io/Mozzi/
About the Instructor:
Christopher Jung is an installation artist, painter, and musician who has recently completed his Masters of Applied Arts at Emily Carr University of Art + Design. He has exhibited artwork at the GAM Gallery (2012) and filmed documentary of the Opening Doors project for the Aboriginal door-carving exhibition at the Roundhouse Gallery (2015) in Vancouver. Jung's research includes improvised music, analog electronics, wave physics, and video. His work revolves around painting with unusual mediums, filming interesting people and building engaging interactive spaces. Check out Chris's work at: http://www.chrishjung.com/
Questions? If you have any questions about the workshop or special requirements, please contact us at education@interaccess.org. Cancellation and Rescheduling Policy: We are unable to accommodate attendee cancellations or refunds less than 1 week prior to a workshop or event. InterAccess reserves the right to cancel or reschedule this workshop if necessary.
Receive a discount on workshops!
Did you know you can receive a discounted rate on most workshops? By purchasing a Workshop Discount Pass or an Annual Studio Membership you will receive a discounted rate on workshops, in addition to other great benefits. This is an excellent option if you foresee yourself attending multiple workshops over the course of the year.
Buy Workshop Discount Pass
Buy Annual Studio Membership